Bitwig Studio + & FREE Upgrade to Bitwig Studio 2
Bitwig Studio + [Plugin Boutique Exclusive]

Purchase Bitwig Studio + and receive a FREE Upgrade to Bitwig Studio 2 upon its release.
We have compiled an exclusive bundle to offer you our award winning kick drum generator 'BigKick' and a selection of Pro Audio Sample Packs from Loopmasters for a fraction of their price when purchasing Bitwig Studio.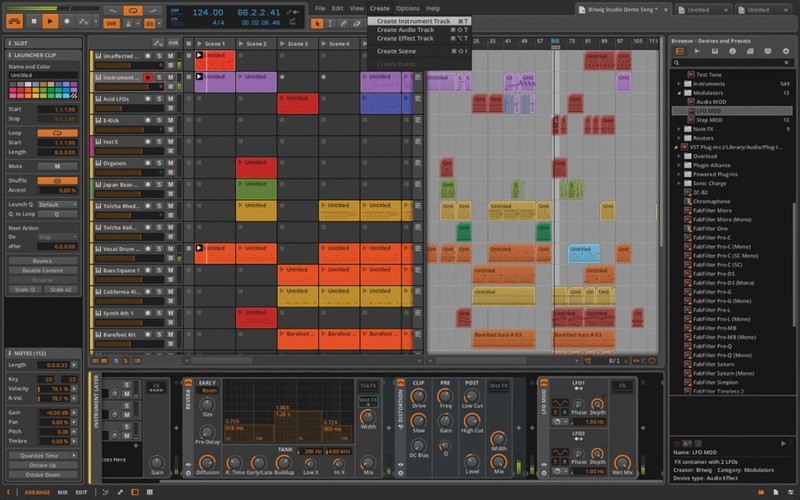 Bitwig Studio is dynamic software for creation and performance of your musical ideas on stage or in the studio.
Discover the new standard in customized workflow. Bitwig Studio inspires you to take greater control of your music, giving you access to every aspect of your production. Streamline your creative process and quickly evolve your ideas into complete songs, tracks and compositions.
Record and arrange, improvise and perform, or do it all at once. Choose between several display profiles. Design your own sounds with dedicated container devices. Combine built-in instruments, effects, and VST plug-ins. Bitwig Studio's unified mapping system allows you to modulate any device or VST parameter using macro controls and modulator devices.
Explore a world of creative possibilities, including audio and note expressions, histogram-based value editing, layered editing, extensive bounce-in-place functions, automatic slicing, smart controller integration, and the Open Controller Scripting API. Every feature in Bitwig Studio was developed by musicians, for musicians. Welcome to the next generation of music creation and performance software for Windows, Mac OS X, and Linux.

How many hours have you wasted searching through samples for the right kick? Or have you layered kick drums together and still not got the result you were after? Do you want complete flexibility over the low end and attack of your kick?
The drums are the rhythm and groove of any track. And, the kick drum is the heartbeat of that groove. So you know how important it is to get the kick drum right in the mix. Big Kick was created with the sole intention of allowing you to achieve the results you have always wanted.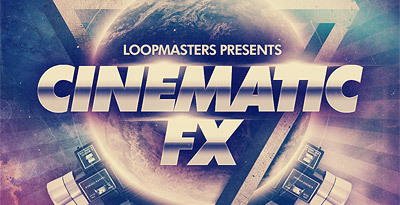 This jaw dropping sonic palette has everything you need to take your soundtracks to the next level, nuke the drop with jet explosions, cinematic bombs and synthetic impacts, set the scene with mysterious textures and drones, accentuate transitions with whooshes, heavy metal doppler FX and crank sweeps and then add some extra ear candy with flanged hits, drum slams, data flares, short circuit FX and vocal swells.
This pristine collection of club-ready  sounds from the artist Danmad aka Dan Mardan includes 10 huge Minimal Techno construction kits which include fantastic drum, bass, synth, fx and separated grooves to give producers total flexibility to remix and create new dance anthems and underground mixes with ease and enjoyment.
Inspired by artists such as Deadmau5, Chris Liebing, Sven Väth, Plastikman, Oliver Huntemann and labels like: Autist Records, mau5trap, cocoon recordings, SK Supreme Records. Following on from the first volume this package is even more current and includes far more content for producers looking for a wealth of production resources in one package.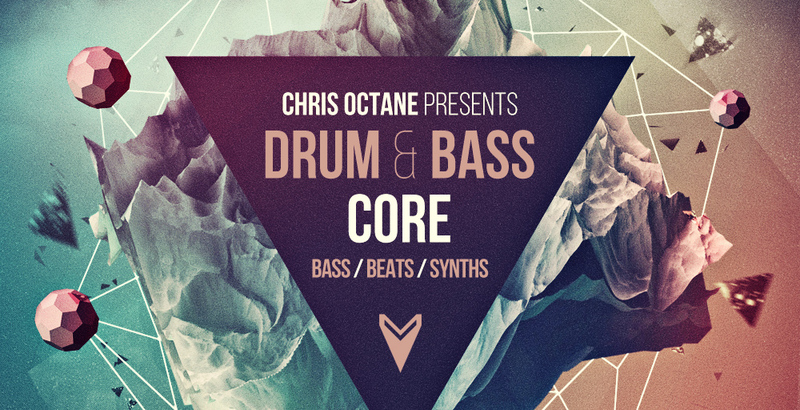 Drum & Bass Core is a mighty collection of royalty free samples dedicated Dark DnB styles with over 1 Gigabyte of gritty sounds, each one thoroughly tested for weight at Octanes studio, if it didn't shake the room it didn't go in. This sample pack not only comes  loaded with fresh set of new breaks, filthy basses and soaring SFX, Drum & Bass Core comes with 3 drum construction kits and 7 song starter kits.
Producers will find over 1000 samples in this collection including Ferocious Neuro Bass Lines, Powerful Breaks, Sinister Leads and Toxic Music Loops at tempos between 140 and 170 BPM, plus an incredible collection of One Shot and Multi Sampled Instruments mapped ready to play for the most popular soft samplers.
Awards