Alloy and Ozone are used in pretty much every project I work on using Alloy to seriously beef up instruments and Ozone to digitally master all my work. Essential!
Timo Garcia. Anyone tapped into the pulse or keeping score of modern electronic music has probably heard of Timo Garcia. Straddling the fine line between underground darling and big room, big tune dance floor arsonist.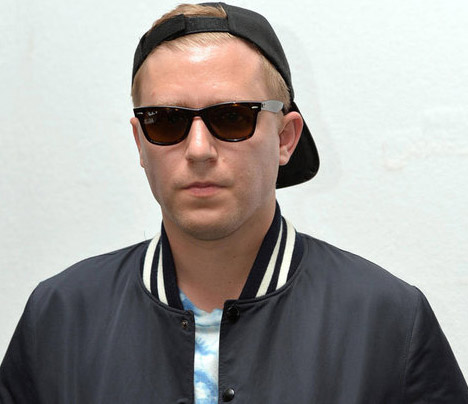 "I'm a big fan of the iZotope plugins, Ozone and Alloy."
Sub Focus. is an English electronic music producer

Alloy 2 for transient control & Ozone 5... You have the perfect mastering suite. peerless.
London Elektricity. London Elektricity's Tony Coleman is not only a producer and DJ but also head of massive drum & bass label Hospital Records.
Alloy 2 gives you futuristic tools, fast results and most importantly, fantastic sound. Bring character and life to every element of your mix with Alloy 2.
Far more than just a traditional channel strip, Alloy 2 is a modern twist on classic mixing. The basics have been re-imagined with forward-thinking features and time-saving flexibility. Innovative sound sculpting tools are ripe with potential for delivering your distinctive sound. And best of all, Alloy 2 allows you to focus on mixing without distraction, neatly packaging the mixing essentials in a self-contained and completely configurable plug-in that puts everything you need at your fingertips.
Who Is It For?
Engineers
Deliver the best sound quality available with iZotope's award-winning DSP.
Rely on six versatile mixing effects that you can use across a range of tracks and buses thanks to low CPU usage and zero latency operation.
Get quick results on tracks and buses with 250+ professional presets, each tailored to a useful purpose like "Remove Muddy Mids," "Smooth Cymbal Wash," or "Vintage Tone Stack."
Fine tune settings when you need to with extensive advanced controls.
Project Studios
Augment your DAW with iZotope's renowned sound quality and a helpful mixing workflow.
Pick the perfect starting (or ending!) point for any track or bus with 250+ professional presets.
Minimize technical distraction by combining the most useful tools for mixing into one simple, integrated interface.
Save money and time with a single plug-in at an amazing value, replacing the need for other channel strips and plug-in collections that cost far more.
Producers/Remixers
Enjoy modern tools for mixing with forward-thinking features, interface and visual feedback.
Add character to all of your tracks with analog-emulated Dynamics, EQ and Exciter modules.
Add vibrant personality to drums with the one-two-three punch of transient shaping, multiband processing, and parallel compression.
Make tracks pump with versatile sidechaining.
Post and Broadcast
Use time-saving presets as starting points for voiceovers, Foley, FX, music beds and more.
Keep flexible EQ, dynamics and sound shaping tools integrated together in one simple interface.
Improve the loudness of voiceovers with variable phase rotation.
Duck music beds with voiceovers and more with convenient sidechaining features.
Features
Get six powerful tools in one integrated plug-in: Equalizer, Dynamics, Exciter, De-Esser, Transient Shaper and Limiter.
Achieve exceptional sound quality, balancing vintage emulation with digital precision.
Hear results immediately with zero latency performance, whether you're tracking in real-time or in the midst of a mix session.
Visualize your mixing decisions with rich meter displays to guide the way.
Start fast, then go deep with over 250 presets and a tweaker's paradise of advanced controls.
Equalizer 
Whether you're taming unwanted frequencies or emphasizing your favorites, Alloy's powerful 8-band EQ combines exceptional sonic quality with precise control. Choose from a broad range of classic and surgical filter types to sculpt your sound, then refine your settings easily within a spacious and intuitive interface. And for extra guidance, Alloy's large spectrum overlay provides the best visual feedback of any EQ available.
Recreate a classic sound reminiscent of the renowned Pultec EQ with new Vintage Low and High Shelf filters.
Easily boost or cut bass and treble with freely adjustable Baxandall filters.
Aggressively eliminate unwanted frequencies with resonance-free Brickwall and Flat Pass filters.
Explore additional filter options like asymmetrical Vintage Bell, Resonant Shelf, Sharp and Resonant Pass filters, and more.
Save time with new workflow boosts, like zooming by time and/or frequency in the EQ graph.
Transient Shaper 
Accentuate the attack of a mix element or blend it back into the mix with Alloy's simple yet mighty Transient Shaper. Perfect for upping the smash factor on drums and other percussive sounds, the Transient Shaper can also fine-tune the character of hammered or plucked instruments. For unmatched flexibility on more complex material, like drum loops and buses, enable Multiband mode: you can then independently shape mix elements that coexist within a broader frequency range.
Make a kick drum less boomy, or add more snap to a snare.
With Alloy on a drum bus in Multiband mode, easily shape the kick drum, snare and cymbals independently.
Subtly tweak or correct a variety of other instruments, like the pick sound of a guitar or the attack/release characteristics of a piano.
Experiment with extreme attack and sustain settings for unique creative effects.
Benefit from insightful visual cues to learn how your sound can be shaped, including the Transient Detection Indicator and a Gain Trace view.
Exciter 
Bring brilliance, warmth, and crunch to your mix with Alloy's fully-redesigned harmonic Exciter. Equally primed to go bold or go subtle, the revamped Exciter can add harmonic flavor to a wide variety of material, including vocals, strings, guitars, drums and more. Emulate the subtle warmth of tube preamps, the aggressive grit of tape, the screech of a distortion, and anywhere in between.
Adjust an intuitive X/Y control to blend between different harmonic profiles, such as Tube, Tape, Retro and Warm saturation.
Switch to Multiband mode to apply color to different frequency ranges independently, including different saturation types on each band (e.g. Tube on low, Tape on high).
Sculpt specific frequencies coming out of the module, like any high-end harshness, with the new Post Filter.
Narrow or widen different frequency bands with an integrated stereo Width control.
See how frequencies are being affected by the Exciter with a distinctive Saturation meter.
Dynamics 
Whether you're smoothing out vocals and bass or slamming your drum bus hard, the Dynamics module helps balance your mix, combining the best characteristics of analog and digital compressors. To make things twice as nice, Alloy includes two independent Dynamics modules, available for creative use anywhere in your signal chain. With advanced sidechaining, multiband processing, and parallel configuration options, the Dynamics module is sure to be among the most versatile mixing tools in your arsenal.
Enable Vintage mode for smoother, more forgiving compression, or Digital mode for a cleaner, more surgical style.
Run both Dynamics modules in parallel to boost impact while retaining dynamic subtleties.
Trigger Dynamics processing from other elements of your mix with advanced sidechaining capabilities, or crosschain between different frequency bands.
Use the new Detection filter to determine exactly which frequencies trigger Dynamics processing.
When in Multiband mode, easily set every Dynamics control for each frequency band in one convenient All Bands view.
Dig deeper into additional Dynamics options like Hard or Soft Knee compression, RMS or Peak level detection, and Auto-gain compensation.
De-Esser 
Squash those pesky "S" sounds and other harsh hissing common to vocals and instruments. Alloy's De-Esser lets you zero in on sibilant frequencies with a simple-to-use spectrum analyzer. It's perfect for transparently reining in vocals, cymbals and other high frequency problem spots.
Set target frequencies quickly with an easy-to-use spectrum analyzer and Solo control.
Use it in Multiband mode to hone in and cut back on sibilant frequencies exclusively.
Use it in Broadband mode as a unique alternative to standard dynamics processing, reducing gain on the entire audio signal when certain frequencies are detected.
Adjust the extent of attenuation with Attack and Release controls.
Experiment with the De-Esser on cymbals, distorted guitars, percussive elements, or problematic audio at any frequency.
Limiter 
Make your mix sound as full as possible with Alloy's Limiter module. Operating as a zero latency loudness maximizer, the Limiter increases loudness on your tracks and buses while controlling peak levels, ensuring that your audio doesn't clip or distort when tracking or mixing. If you prefer, use it instead to keep a lid on your levels with as simple and efficient brickwall limiter.
Perform more forgiving, smooth limiting in the Limiter's Soft mode.
Keep peaks under zero at all times in the more aggressive Hard mode.
For material with a wide stereo image, limit the left and right channels independently with the stereo unlinking option.
Ensure your tracks and buses stay in sync with the other tracks in your mix, even in hosts without effective latency compensation, in Zero Latency mode.
Get more overall loudness by optimizing the symmetry of vocal and instrument waveforms.
Presets 
Alloy 2 comes with over 250 presets, all designed to suit a broad range of mixing tasks and each one equally valuable as both a starting point or an endpoint. Inspire your mixes by experimenting with many, customize your favorites to define your go-to sound, or create your very own by working from scratch. Alloy 2 also introduces a new Module Preset system, allowing you to selectively mix and match settings across all of Alloy's modules.
Jump quickly into mixing individual instruments, vocals, ensembles, and buses.
Speedily address an array of utility tasks, including ones specific to broadcasting and podcasting, post production and more.
Load and save settings specific to individual modules with new Module Presets, including 60 new Module Presets that highlight the best uses for each mixing tool.
Other Highlights 
Click less and achieve more with Alloy 2's overhauled interface, completely redesigned and expanded to make more controls more accessible.
Easily monitor and tweak the most relevant controls for all active modules in Alloy 2's new Overview Panel.
Sidechaining support lets you control the Dynamics module from other tracks in your mix. Affect the whole signal or zero in on just the frequency range you want with advanced multiband sidechaining.
Crosschaining allows you to trigger the Dynamics module with another frequency band of the same input source for never-heard-before compression and gating effects.
Completely customize your signal routing with two Dynamics stages, sidechain mapping and more.
Gain insight for setting controls with visual feedback and metering in every module, including new Gain Trace meters in the Transient Shaper, De-Esser, Limiter, and Dynamics modules.
Make your life simpler with powerful workflow tools—the History list lets you go back in time, and the integrated preset editor lets you browse, manage and customize presets easily.
Prevents sync problems in hosts like Pro Tools SE with Zero Latency mode.
Avoid authorization hassles: choose between easy online authorization, offline challenge-response, or iLok.
System Requirements
Windows: XP (32-bit), Vista (64-bit), 7 (32- & 64-bit)
Mac: OS X 10.5.8 or later (Intel-based Macs only)
Pro Tools 7.4+ (RTAS/AudioSuite), AAX, VST, VST3, Audio Unit, DirectX
Plug-In Host Compatibility:
Pro Tools, Cubase, Nuendo, WaveLab, GarageBand, Logic, Audition, SONAR, ACID, Vegas, Sound Forge, Peak, Ableton Live, and many more
Note: Compatible with both 32-bit and 64-bit hosts.
Awards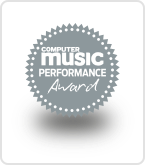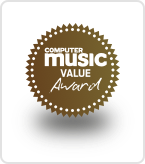 Product Reviews
iZotope Alloy 2, Sound Shaping Power in a Plug-In iZotope's Alloy 2 is designed to be an all-purpose tool for working with dynamics and...

Review: iZotope Alloy 2 Words: Glenn Jackson iZotope's Alloy 2 plug-in is the software company's second attempt to make a one-stop shop for...

Like its predecessor (released in early 2010), Alloy 2 is a modular channel strip plug-in (VST/VST3/AU/RTAS/AAX/DirectX), comprising an array of...
You may also like