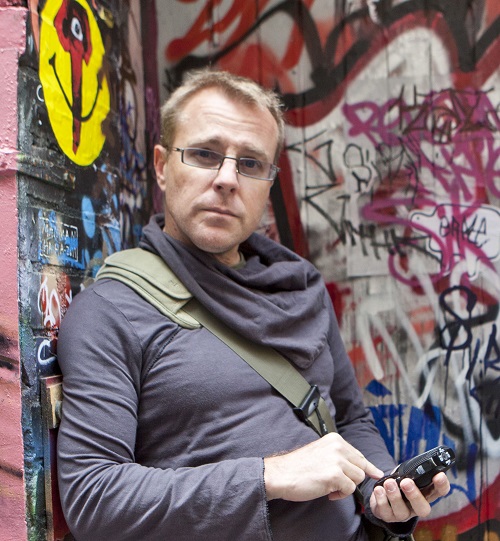 'Multiplex Vocoder is one of those tools you return to again and again. For game, film or TV production it provides mutiple approaches to sound manipulation and creation. A fun tool designed to inspire your creative process'.
Stephan Schutze. Sound Designer and creator of Sound Library.
TRANSFORM ANY OF YOUR FAVOURITE SYNTHESIZERS OUTPUT OR AN AUDIO FILE INTO A VOCODER CARRIER SIGNAL. UP TO 5 VOCODERS AT SAME TIME
Multiplex Vocoder is a standalone software developed for music production purposes. It allows using any vst/audiounit instrument output or an audio file from your computer as the vocoder carrier signal.

2 MICROPHONE INPUTS
Use both inputs at same time if needed.
AUDIO PLAYER INPUT
Play any file from your computer to be processed by Multiplex Vocoder or as background audio.
SENDS MATRIX
Allows assigning different vocoders to each input when using 2 or 3 audio inputs at same time.
4 INSTRUMENT VOCODERS 
Load any vst or audio unit instrument as the vocoder carrier signal. Save & recall .fxp presets.
1 AUDIO SAMPLE VOCODER 
Load any audio file from your computer to use it as the vocoder carrier signal.
EQ
Each Vocoder and the master output includes a 3-Band Parametric EQ, High Pass & Low Pass filters.
PLUG-IN EFFECTS
Load up to 2 plug-in effects on each vocoder output and on the master output.
HP FILTER 
Optional 100Hz High Pass filter at Input stage.
INPUT DEPENDING MODE 
Activate or deactivate each vocoder output depending the input level. Dedicated threshold control for each vocoder.
Send audio from any DAW/Audio Editor to Multiplex Vocoder or from Multiplex Vocoder to any software. Via Soundflower (Mac) or Jack Audio (Mac/WIndows).
MIDI MATRIX 
Midi Learn. Control any fader via your midi device.
RECORDING 
8/16/24/32 Bits & WAV/AIFF Formats.
*Simultaneously dry/wet recording mode available; It allows processing again the original audio source content (your voice) to make some edits or variations before the new recording if you`re not happy with the first recording.
Cross-Morphing between Dry & Wet audio signals.
Create your own presets. Store & recall the whole session data.
Features
Real-Time Audio Processing
2 Microphones Inputs
Audio Player input
Up to 4 virtual instruments vocoders & 1 Audio Sample vocoder.
Input Depending mode
Inputs Sends Matrix
Master Rack (VST/EQ/HPF/LPF)
Dry/Wet signal morphing
Input & Output Routing (to any DAW/Audio Editor)
Midi Control
Preset Manager
Recording. Dry & Wet signal simultaneous recording,
System Requirements
MAC
Intel machine running OS X 10.6 or later (up to 10.10.3). Minimum RAM 2Gb.
PC
Windows XP, Vista, or Windows 7 machine with a Pentium 4® or Celeron® compatible processor or higher. Minimum RAM 2Gb.
More by Digital Brain Instruments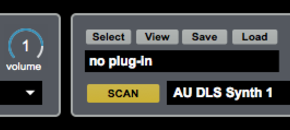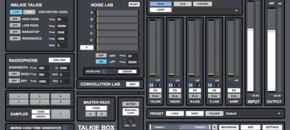 You may also like