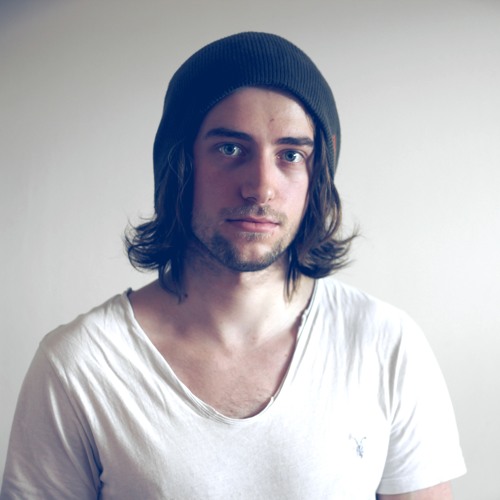 'The compuvox module is amazing! love it.'
Multiplier: Artist, Producer & Tutor. Multiplier is more than just a DJ. He's a big personality with hands in all corners of the music industry.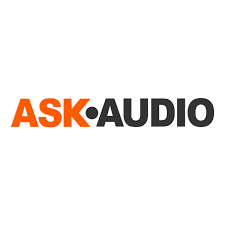 'iZotope has once again come to the rescue.'
Ask.Audio Mag. Daily resource covering the latest news, reviews, tutorials and interviews for digital music makers, by digital music makers.
'Love it, love it, love it.'
Dave Pensado. (Host, Pensado's Place)
Buy VocalSynth & get DDLY FREE (ends 29.06.17)
Think Outside The Vox
Ready for a transformative vocal experience? With VocalSynth, iconic vocal sounds from decades past and the wild vocal sounds you've only heard in your head are finally within reach.
Manipulate your voice to create electronic vocal textures, robot sounds, computerized harmonies, vocoder and talkbox effects, thick octaves or doubles, and everything in between.
Unique vocal effects have driven hit songs and launched careers. It's time for your vocals to stand out, too.
Key Features
Four vocal engines: Get robotic vocals (Vocoder), organic harmonies (Polyvoice), glitchy digital speech (Compuvox), and singing synthesized sounds (Talkbox).
Specialized vocal effects: Add edgy or tasteful distortion, filters, speaker convolution modeling, beat-repeating madness, and wide stereo delays.
Pitch correction: Correct off-key notes in your vocals with real-time pitch correction with natural-sounding results.
Streamlined voice generation: Add harmonies, octaves, or unisons in Auto mode, or get the exact harmony voicings you want.
Presets: Quickly access classic sounds you've known and loved, plus distinctive new combinations of all four vocal engines.
Your Favourite Vocal Sound or your Next Favourite
Gripping vocals can drive a track from great to epic. Quickly find that unique sound you've been looking for—or experiment and uncover a wild vocal treatment you never even knew you wanted!
Access to ALL THE SOUNDZ!!!!!
Carefully designed presets unlock iconic vocal sounds like hardware vocoders, classic talkbox, vintage computer voice chips, or formant and pitch-shifting effects. Plus, Global Presets combine all four engines and the effects modules, opening the door to the next new sounds.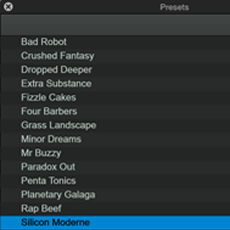 From One Voice, Many
Build your backing choir from just a lead vocal. VocalSynth can create additional voices to fill out a composition and add depth and impact to your chorus or bridge. Introduce pitch and timing inconsistencies to make more human and natural sounds.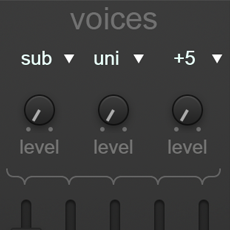 It's not Hard to Skip the Hardware
Traditional vocoders and talkboxes are tricky pieces of hardware (and PVC tubing!) to master. VocalSynth gives you quick access to the classic sounds, with less sweat and no drool at all.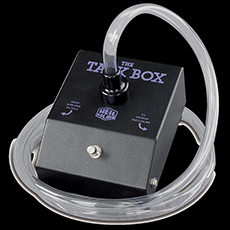 VocalSynth Features
Vocoder | Talkbox | Polyvox | Compuvox | Auto or MIDI voice generation  | Automatic Pitch Correction | Distort | Filter | Transform | Shred | Delay 
Achieve the vocal sounds of the Beastie Boys, Coldplay, or James Blake - without a headache - with this complete, powerful vocoder.
Quickly choose between a range of classic hardware and modern digital vocoder sounds.
Three modes: Smooth, Vintage, and Hard.

Talkbox 
Sound like Daft Punk, Tupac, or Dr. Dre - no learning curve or slobbery PVC tubes needed!
Emulate an old school Talkbox to make a synthesizer or any side-chained instrument "talk" like you.
Three modes: Dark, Classic, and Bright.

Polyvox 
Create organic harmonies built from your voice with this polyphonic pitch shifter.
Give vocals more "oomph" by building a group of backup singers that sound as natural or as computerized as you want.
Get a whole Heap of totally crazy pitch-shifted superhero sounds for your voice.

Compuvox 
Computer voice effect modeled after the handheld talking and teaching toys of the '80s.
From Skrillex and Diplo to Radiohead and Kraftwerk, get a range of glitchy digital vocals effects.
Pull out the breathy "spookiness" from the voice.

Auto or MIDI Voice Generation 
In Auto mode, just sing and VocalSynth will add voices to create chords, octaves, or doubles. In MIDI mode, play your optimum melody or harmony on a keyboard and VocalSynth automatically shifts your voice to those notes.
Automatic Pitch Correction 
Pitch correction lets you do anything from subtle, reasonable correction to more extreme pitch-shifting effects. Push it to the extreme and recreate robotic vocals like those made popular by Cher, T-Pain, and Kanye West—or even wilder!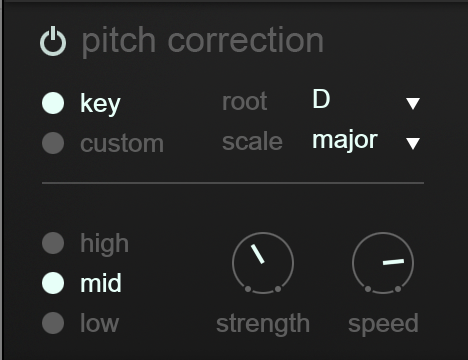 Distort
A wave-shaping distortion with custom tones designed to enhance VocalSynth's re-synthesis engines. The distortion module is great for either subtle overdrive or gnarly, harsh, high-gain distortion. It's loud, it's noisy, it's great.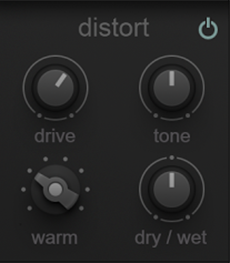 Filter 
Filtering is a simple but effective way of adding character to your vocal. VocalSynth's Filter includes New York for warm and buttery '60s-style filtering effect, Scream for resonant filtering and aggressive peaks and overdrive, or the Combo filter that combines both flat High-Pass and Low-Pass filters in a single sweepable control.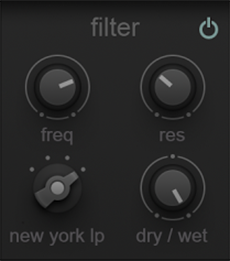 Transform 
The hand-picked convolution speaker models bring out the full character of VocalSynth's re-synthesis engines. Dial in amp convolutions and speaker emulations to enhance space and realism or find common special effects like telephone or radio voice. Choose the right space for your vocal.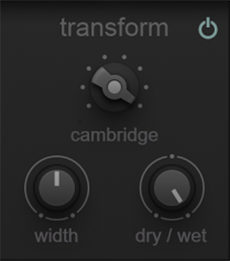 Shred 
An evolution of iZotope's beat-repeating technology, just turn it up and immediately achieve the glitchy, funky dance track sounds you've been after. Shred takes part of the buffer and repeats it in interesting ways that add rhythmic range to your vocal-processing arsenal.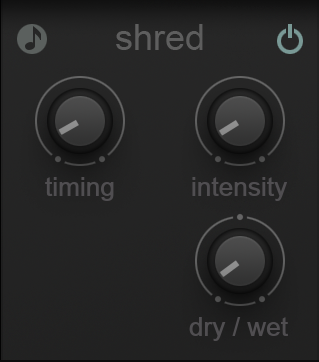 Delay 
VocalSynth's Delay is a wide stereo delay with just a bit of filtering for flavor. The Delay creates exciting spatial effects with panning movement, great for adding interest to an otherwise steady vocal track.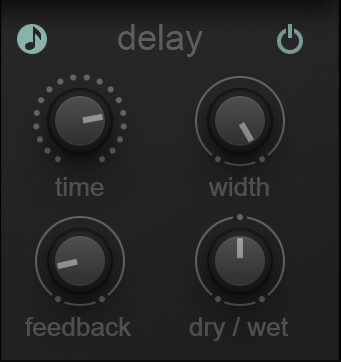 VocalSynth features 4 Powerful voice synthesis tools in one:
Talkbox: "Do you feel like we do?" (Peter Frampton) You will after you hear this amazing replica of the famous talkbox guitar effect.
Polyvox: "Hide and Seek" (Imogen Heap) No need to hide from the wires or seek expensive gear, we've got it right here for you.
Vocoder: "Intergalactic" (Beastie Boys) Vocal sounds from outer-space!
Compuvox: "Everything In Its Right Place" (Radiohead) including your unique vocal lines

Don't Delay, Delay Today.
DDLY Dynamic Delay responds to your track's musical dynamics to create versatile and intriguing delays. It's a one-of-a-kind effects plug-in that delays the signal differently depending on the character of the sound, without turning your track to aural mud. Adjust the threshold to split your signal based on transients, then send it down two separate analog or granular delay paths.
Get a cleaner, more complex sound than a traditional full-signal delay plug-in with DDLY!
Features
Two Delays in One: DDLY analyzes your audio based on an adjustable threshold to determine what to send to the top delay and what to send to the bottom delay. Adjust the Intensity to affect how strongly the signal is split between the two—great for a punchy delay on the harder, transient crack of your drums and a shuffling delay on the main beat elements. 
Customize your Delay: Both delays have two modes to choose from: Analog or Grain. Analog produces warm lo-fi delays with smearing and nostalgic degradation. Grain produces melodic, symphonic, and futuristic sounds for truly new soundscapes.
Responsive Interface: The interface of DDLY reacts to the material it's applied to for unique real-time visual feedback. As the knobs come to life, your sound gets cooler. Go ahead, get 'em all going!
Automatable: DDLY can be set up with automation in your audio host, to engage the dynamic delay on your mix when you want it to and back off when you need the raw material to shine.
System Requirments
iZotope VocalSynth
VocalSynth runs as a plug-in within your digital audio workstation. VocalSynth is not a standalone application.
Operating System Requirements
Windows: 7, 8, and 10
Mac: OS X 10.8, 10.9, 10.10, 10.11
System Recommendations
VocalSynth may require higher CPU resources when running every module at sample rates of 96 kHz or higher. At these sample rates, we recommend:
2.8 GHz Intel Core i7 (or comparable)
VocalSynth's Wave-meter requires a graphics card that supports Open GL 2.0
Plug-In Formats
AAX (64-bit), AAX AudioSuite (64-bit), RTAS (32-bit), DPM AudioSuite (32-bit), VST2, VST3, and Audio Unit.
Plug-In Host Compatibility
Pro Tools 10.3.1, Pro Tools 11.3.1, Pro Tools 12.4, Ableton Live 9.5, Logic Pro X, Cubase Pro 8.5, REAPER 5.11, Studio One 3.1.1, FL Studio 12.2 and more
iZotope DDLY
Operating System Requirements
Windows: 7,8 and 10. 
Mac: OSX 10.8-10.11.
Plug-In Formats
VST 2 (32-bit and 64-bit), VST 3 (32-bit and 64-bit), Audio Unit (32-bit and 64-bit), AAX (64-bit), RTAS (32-bit), Audiosuite DPM and AAX.
All listed plug-in formats include support for automation except for Audiosuite DPM and Audiosuite AAX.
Plug-In Host Compatibility
Logic Pro X.2, Ableton Live 9.5, Pro Tools 12.4, Pro Tools 11.3.1, Cubase Pro 8.5, REAPER 5.11, FL Studio 12.2, Studio One 3.1.1, Pro Tools 10.3.1
Supported Sample Rates
44.1 kHz, 48 kHz, 88.2 kHz, 96 kHz, 176.4 kHz, 192 kHz
Product Reviews
Vocal Processing Made Easy Even though the software instrument market is exploding, and you can barely move for the plethora of absolutely...

From Daft Punk to Imogen Heap, Kraftwerk to the Beastie Boys. If you want similar style creative vocal effects, then iZotope's VocalSynth might...

In this review, we are going to be going over iZotope's new VocalSynth – a four voice audio effect audio plugin to make your vocals...
Also available in this bundle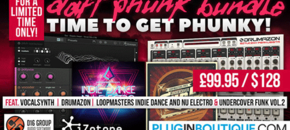 You may also like