This product is ground breaking in all respects, it let's you see inside the mind of Sasha and his production and techniques.
Hybrid Soundsystem. Since first bursting onto the scene with the now classic album Wide Angle in 1999, the Swansea, Wales-based Hybrid have been known as one of the most forward thinking and technically skilled acts in electronic dance music.

Wow the Sasha Soundlab is ace, wicked sounds and so much room for manipulation. An essential piece of new kit, which is nice!
Nick Warren. Nick Warren is an English house DJ and producer. He is well known for his eight albums released in the Global Underground series and as a member of the duo Way Out West.

All the sounds are super and easily fit in my pallet. From drum sounds to the spaced out multi fx – Its all there.
Joel Mull. Joel Mull is a rare breed amongst electronic music producers. Classically trained on the piano from a young age, Joel's musical understanding goes beyond the traditional primal dancefloor dynamics often associated with techno.
AudioRaiders has invaded Sasha's studio to bring you the first collection of software instruments and sample libraries that truly capture his sound.
If you've ever had an epic club night – one of those evenings you stayed out until the sun was rising and woke up feeling alive like never before – then you've likely already heard a Sasha track. His music has touched and inspired two generations of dance music fans. Now, you can use his sounds and techniques for your productions.
Any successful producer will tell you that you'll never create a chart-topping song by simply layering stock samples on top of each other. You need to customize and create your own style. That's exactly what Sasha Soundlab lets you do.
Modify pitch, envelopes, velocity and filters.
Shape sounds with real-time multi-effects.
Use the Glitch Machine to add dynamic fills and transitions.
This is a powerful tool for DJs, dance music producers and composers of all  levels – whether you want to crack the Beatport Top 10, create an authentic club track for a film score or add original music to your mix.
20 pad and lead synths
69 drum and percussion kits
100 customizable loops and grooves
Hundreds of amazing sounds, made by Sasha himself, using racks of gear most of us can only dream of owning.
Samples processed through stomp boxes, tube pre-amps and more.
Drum machines loaded with grooves that will instantly rock the dance floor.
Classic step sequencer
Features
Over 4000 sounds
100 loops & grooves
220 fully-customizable instruments
System Requirements:
PC
VST:
Windows Windows 7 or later (lastService Pack, 32/64 Bit)
Intel Core Duo or AMD Athlon 64, 2 GB RAM
RTAS:
Windows Windows 7 or later (lastService Pack, 32/64 Bit)
Intel Core Duo or AMD Athlon 64, 2 GB RAM
ProTools LE 9 or ProTools TDM 9 (or later)
MAC
AudioUnit (AU):
Mac OS X 10.6 or later or 10.7, Intel Core Duo, 2 GB RAM
32 or 64-bit host application capable of running AudioUnit plug-ins with Cocoa view
VST:
Mac OS X 10.6 or later or 10.7, Intel Core Duo, 2 GB RAM
32 or 64-bit VST 2.4 compatible host application
RTAS:
Mac OS X 10.6 or later or 10.7, Intel Core Duo, 2 GB RAM
ProTools LE 8.0.0 or ProTools TDM 8.0.0 (or later)
Please note: 
A full version of Kontakt is required to run this software 
Sasha Soundlab is a Audio Unit, VST and RTAS compatible plugin and will work inside most major DAW's including Logic, Ableton Live, Pro Tools, Cubase. Nuendo, Fruity Loops
Product Reviews
Prolific isn't exactly the word to describe Sasha. The house deity's studio output is sparing, to say the least. So...
More by AudioRaiders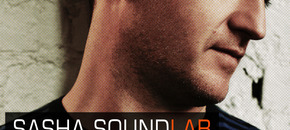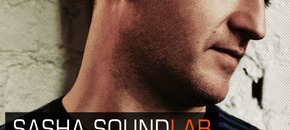 You may also like