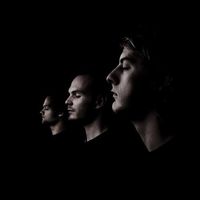 "For drums we like to use Superior Drummer as well as one-hit sample libraries or even synth-based drums."
Noisia. Electronic music trio consisting of members Nik Roos, Martijn van Sonderen and Thijs de Vlieger from Groningen, Netherlands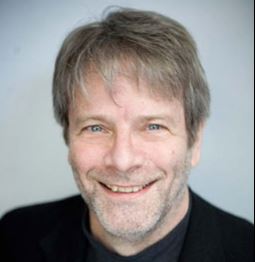 "It's an exception product that clearly stands above the rest."
George Massenburg. George Y. Massenburg Grammy Award winning producer, recording engineer and inventor from Baltimore, Maryland, USA.
Note: Crossgrade from EZdrummer is also available
Superior Drummer 2.0 is the professional drum sampler flagship from Toontrack Music.
With its excellent sounding sample-engine, its phenomenal realistic room sounds and its unrivaled extensive feature-list, it truly sets the industry standard in contemporary digital drum production.
20 GB of excellent drum sounds for professional music-production. Recorded with extensive and adjustable microphone-bleed and the unique room sound of legendary recording studio Avatar New York.
Mixer presets by top producer Neil Dorfsman (Sting, Bruce Springsteen, Dire Straits, Kiss, Joss Stone, Genesis, John Mayer and Chris Cornell).
View the videos in the player above for indepth infomation and demos of Superior Drummer.
Producer Presets
The presets carry a producers highly prolific signature sound into Superior Drummer 2.0. So, get inside the producer's head, see what he tweaks, gains, mixes and matches to get the sound heard on numerous multi-selling productions.
SDX
Expand your Superior Drummer 2.0 with SDXs - Superior Drummer Expansions for a full range of sounds recorded in world-class studios.
The Avatar Studios, New York was formerly known as The Power Station and ranks among the most famous ones on the whole planet and was renamed to Avatar Studios in 1996. The list of bands and artists who created their influential music inside these walls seems endless. Aerosmith, Dire Straits, Bruce Springsteen, Dream Theater, John Lennon, Neil Young, Madonna, Journey, John Mayer, Pat Metheny and Keith Jarret are only a few of them.
Product Details
Avatar Studio Session 1 (DS = Drumsticks, HR = Rods , BR = Brushes, FM = Felt mallets, NS = Sticks with no snares, ALL = All tools)
Kick Drums:
GMS 18/22" - (Felt & Plastic Beater, With and without snares)
GMS 14/24" - (Felt & Plastic Beater, With and without snares)
GMS Doubleheaded 14/24" - (Felt Beater with and without snares)
Snare Drums:
Nir-Z GMS - (ALL)
Ludwig Black Beauty - (ALL)
GMS Piccolo 13" - (DS)
Slingerland 70s 6,5/14" - (DS)
Rogers Wood 4,5/14" - (DS)
GMS Ash Shell 6,5/14" - (DS)
GMS 5/10" - (DS)
Hats:
Sabian HHX Manhattan Jazz 14" - (DS, HR, BR)
Sabian Hand hammered 16" Crash - (DS)
Sabian HHX Evolution 13" - (DS, BR)
Toms:
GMS 10", 12", 14/14", 16/16", 16/18" with Coated Heads - (ALL)
GMS 12", 14/14", 16/16", 16/18" with Clear Heads - (DS)
Cymbal Setup 1
Position 1: Sabian AA Medium Thin Crash 19" - (DS, HR, BR, FM)
Position 2: Sabian Hand hammered HH Fierce Crash 18" - (DS, HR, BR, FM)
Position 3: HHX HHXtreme Crash 18" - (DS, HR, BR, FM)
Position 4: Sabian AA Thin Crash 18" - (DS, HR, BR, FM)
Position 5: HHX Evolution Crash 18" - (DS, HR, BR, FM)
Position 6: HHX Xtreme Crash 19" - (DS, HR, BR, FM)
Cymbal Setup 2
Position 1: HHX Evolution 16" - (DS, BR)
Position 2: Sabian Jack DeJonette Encore 13" - (DS, BR)
Position 3: Sabian Jack DeJonette Encore 18" - (DS, BR)
Position 4: HHX Evolution Ozone Crash 16" - (DS, BR)
Position 5: Sabian Jack DeJonette Encore 18" - (DS, BR)
Position 6: HHX Evolution 17" - (DS, BR)
Cymbal Setup 3
Position 1: Sabian AAXplosion 21" - (DS, FM)
Position 2: Sabian AA Salsa Splash El Sabor 13" - (DS, FM)
Position 3: Sabian AAXplosion 21" - (DS, FM)
Position 4: HHX Evolution Effects Crash 17" - (DS, FM)
Position 5: HHX Extreme Crash 16" - (DS, FM)
Position 6: HHX Evolution Ozone Crash 18" - (DS, FM)
Cymbal Setup 4
Position 1: Sabian 20" AAX Chinese - (DS)
Position 2: Sabian HH 20" Dark Chinese - (DS)
Position 5: Sabian AAX Mini Chinese 14" - (DS)
Position 6: Sabian HHX 18" Chinese - (DS)
Spocks
Position 1: SabianAAX Mini Chinese 14"/HHX Evolution effeks Crash 17" - (DS)
Position 2: Sabian AA El Sabor Salsa Splash 13"/AAX Chinese 20" - (DS)
Position 4: Sabian Hand hammered Dark Chinese 20"/HHX Evolution 16" - (DS)
Position 5: Sabian HHXtreme Crash 16"/Evolution O-Zone Crash 18" - (DS)
Position 6: HHX Evolution O-Zone Crash 16"/HHX Chinese 18" - (DS)
Rides
Position 1: Sabian AA Dry Ride 22" - (DS)
Position 2: Sabian HHX Dry Ride 21" - (DS)
Position 4: Sabian Hand hammered HH Vintage Ride 21" - (DS, BR, HR)
Position 5: Sabian Hand hammered HH Raw Dry Ride 22" - (DS)
Cowbell
System Requirements
Mac:
Mac OS X 10.6 or higher, Intel-based Mac with 2 GB RAM
Audio Unit, VST, AAX or RTAS host application and professional sound card recommended
MIDI controller such as keyboard, drum pads or electronic drum kit recommended
4GB free hard disk space, DVD drive (25GB free hard disk space for full installation)
PC:
Windows 7 or newer, Pentium 4 or Athlon processor with 2 GB RAM
Audio Unit, VST, AAX or RTAS host application and professional sound card recommended
MIDI controller such as keyboard, drum pads or electronic drum kit recommended
4GB free hard disk space, DVD drive (25GB free hard disk space for full installation)
Please Note: 4GB free hard disk space, DVD drive (25GB free hard disk space for full installation)
Awards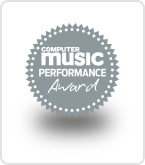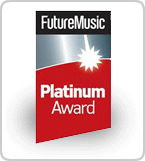 You may also like