Introducing the Daft Phunk Bundle [Limited Time Exclusive Bundle]
A collection of instruments and samples compiled in homage to the Robot Rock duo. 
Inspired by the creators of some of the most iconic dance music from the last 20+ years; the Daft Phunk Bundle features the key tools and samples to get phunky!
Renowned for their creative approach to vocal production, iZotope's Vocal Synth has everything you need to manipulate the voice; create electronic vocal textures, robot sounds, computerized harmonies, vocoder and talkbox effects, thick octaves or doubles, and everything in between.
D16 Group's faithful emulation of the legerndary 909 Drum Machine has been featured to deliver the driving pulse of the French House sound.
Alongside these two creative instruments, we have included two inspiring Electro and Funk sample packs from Loopmasters. The packs offer a 2.5GB selection of organic instrument sounds, sleek synth loops and samples designed to inspire new directions for your dancefloor ready tracks.
The Daft Phunk Bundle is time limited and exclusive to Plugin Boutique.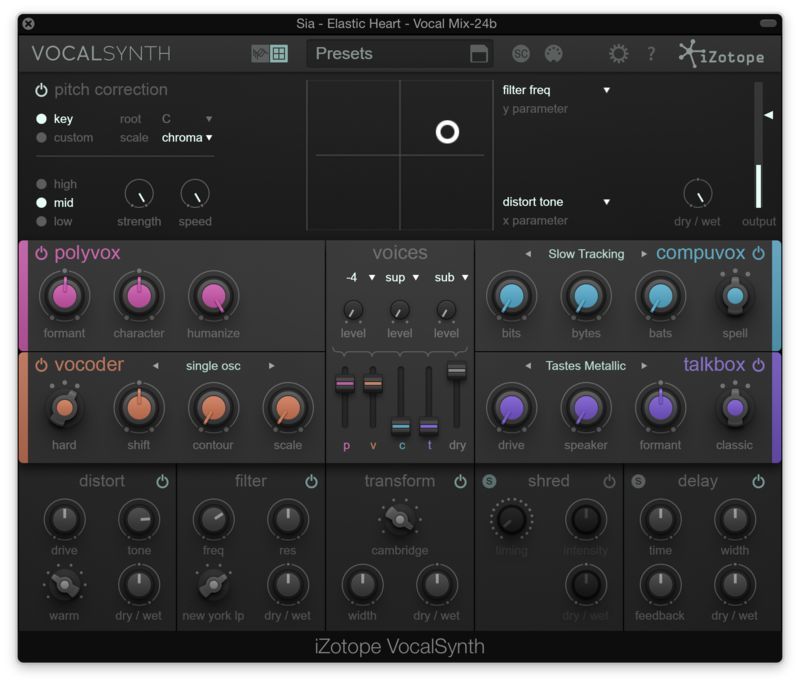 Think Outside The Vox
Ready for a transformative vocal experience? With VocalSynth, iconic vocal sounds from decades past and the wild vocal sounds you've only heard in your head are finally within reach.
Manipulate your voice to create electronic vocal textures, robot sounds, computerized harmonies, vocoder and talkbox effects, thick octaves or doubles, and everything in between.
Unique vocal effects have driven hit songs and launched careers. It's time for your vocals to stand out, too.
Key Features
Four vocal engines: Get robotic vocals (Vocoder), organic harmonies (Polyvoice), glitchy digital speech (Compuvox), and singing synthesized sounds (Talkbox).
Specialized vocal effects: Add edgy or tasteful distortion, filters, speaker convolution modeling, beat-repeating madness, and wide stereo delays.
Pitch correction: Correct off-key notes in your vocals with real-time pitch correction with natural-sounding results.
Streamlined voice generation: Add harmonies, octaves, or unisons in Auto mode, or get the exact harmony voicings you want.
Presets: Quickly access classic sounds you've known and loved, plus distinctive new combinations of all four vocal engines.
Learn more about iZotope VocalSynth.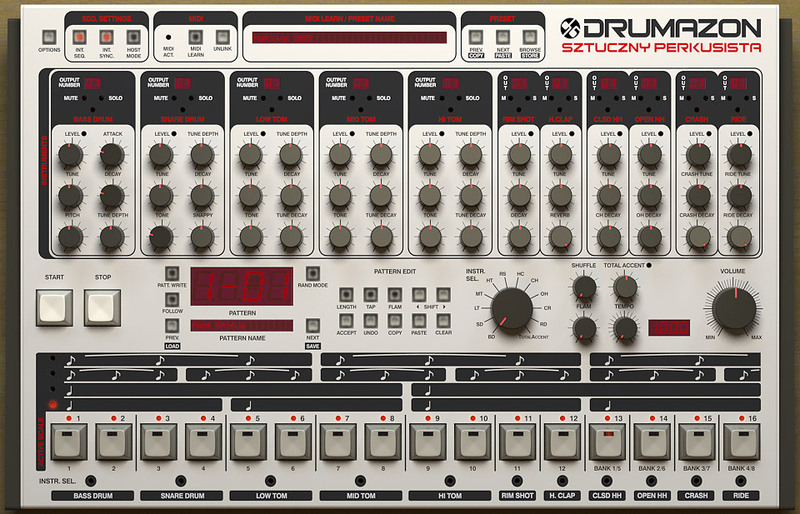 Drumazon synthesis emulates all the sounds of the original 9O9. All the instruments are synthesized in exactly the same way as the original. All the nuances and detail of the original are captured perfectly. In addition, all Drumazon instruments have enhanced controls. This extra functionality allows the user to adjust the sounds further than on the original unit. This opens up a whole new world of sound creation.
Key Features
Truly emulated instruments' synthesis
Perfectly scaled knob ranges with few modifications enlarging spectrum of the sounds
Exhanced control of instruments' sound
Dynamic signal routing from instruments to outputs
User defined plugin outputs settings
Mutes/solos for each instrument (affect triggerring not just the signal)
Fully controllable via MidiCC
Quick midiCC assignation with MidiLearn function
Individual presets per instrument with preset manager to easy control
Learn more D16 Drumazon. 
Loopmasters Undercover Funk Vol 2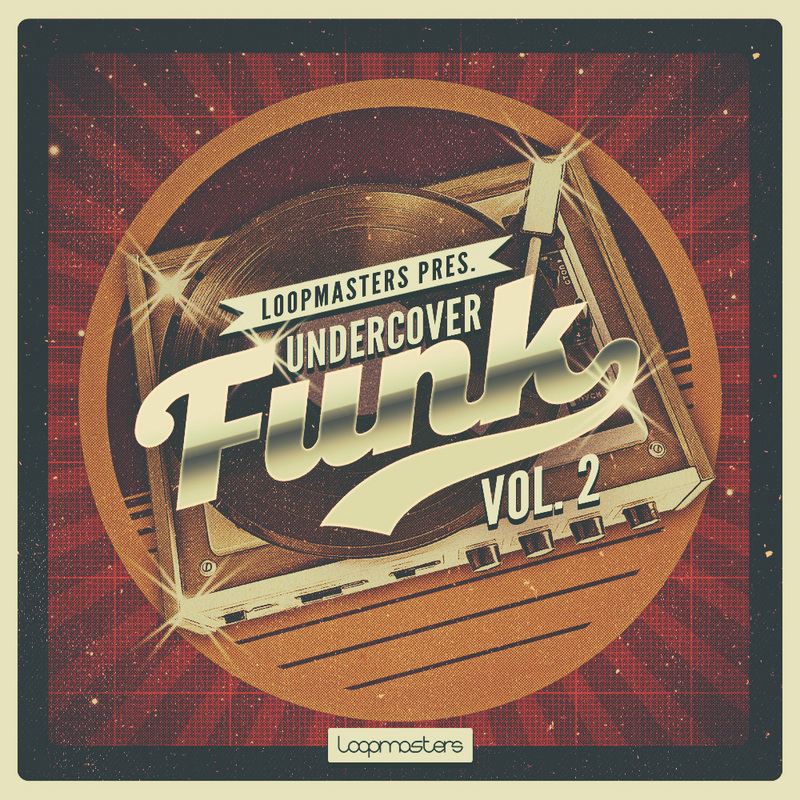 Loopmasters present Undercover Funk Volume 2 – a dynamite selection of the Funkiest royalty-free samples this side of Harlem. This collection is loaded with a wealth of Funk inspiration featuring Live Bass, Drums, Guitars and Synths formed into 25 Soul drenched construction kits.
Hot on the heels of Undercover Funk Volume 1, we bring you another fine selection of off the hook Funk samples.  Volume 2 comes with 25 construction kits at a range of tempos and musical Keys to suit your style. Each Kit contains each instrument loop recorded separately  allowing for maximum flexibility when arranging, we of course encourage mixing and matching loops between kits to get completely unique Soul Funk grooves.
In detail expect to find 1.46 GB of content with 361 individual Wav Loops.  Included in the pack are 38 Backing Loops, 40 Bass Loops, 41 Live Drum Loops, 59 Guitar Loops, 37 Drum FX Loops, 17 Shaker Loops, 23 Rhodes Loops, 18 Piano  Loops, 18 Tambourine Loops, 9 Organ Loops, 6 Synth Loops, 6 Clavinet Loops, 5 Rainstick Loops, 10 Clav Loops, 3 Bongo Loops, 2 Conga Loops, 5 Pianet Loops, 3 FX Loops, 2 Melodica Loops, 3 Mixed Perc Loops, 2 Darbuka Loops, 2 Frame Drum Loops, 3 Rakatak Loops, 1 Flute Loop, 1 Bamboo Loop, 1 Stick Loop, 2 Skins Loop, 1 Skin Drum Loop, 1 Clap Loop, 1 Ocarina Loop and 2 Metronome Percussion Loops.  
Learn more about Loopmasters Undercover Funk Vol 2.
Loopmasters Indie Dance And Nu Electro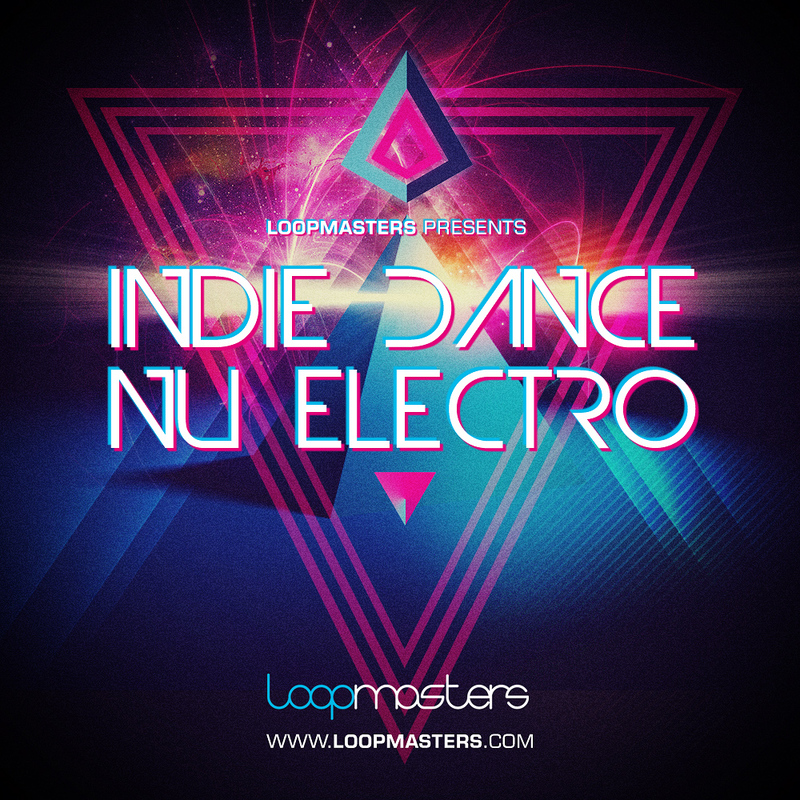 If your music melts Glitched Synths and Raw Guitars, mashing Breaks and Pop attitude with Nu jack Punk, Funk and Electro Grime – fresh from the ghetto studios  of Tim Healey and Marc Adamo – we present  Indie Dance and Nu Electro!
Fat and Funky Lead lines, Crunchy Nu-Rave Basslines, Sweet 80s style Chord Progressions,  Pristine Analogue Nu-Disco Arpeggios, and everything from pounding Linn Drum rolls to electrifying Disco Lazers!
In detail Indie Dance and Nu Electro includes no less than 82 Fresh Synth loops, 104 Heavy Drum Loops, 27 Super tight Bass lines, 10 Single Shot Bass tones, 112 Single Shot Processed Drum Samples, 62 Dayglo FX, 35 Juno Samples, and 15 Searing Synths.
Learn more about Loopmasters Indie Dance And Nu Electro.
System Requirements
iZotope VocalSynth
VocalSynth runs as a plug-in within your digital audio workstation. VocalSynth is not a standalone application.
Operating System Requirements
Windows: 7, 8, and 10
Mac: OS X 10.8, 10.9, 10.10, 10.11
System Recommendations
VocalSynth may require higher CPU resources when running every module at sample rates of 96 kHz or higher. At these sample rates, we recommend:
2.8 GHz Intel Core i7 (or comparable)
VocalSynth's Wave-meter requires a graphics card that supports Open GL 2.0
Plug-In Formats
AAX (64-bit), AAX AudioSuite (64-bit), RTAS (32-bit), DPM AudioSuite (32-bit), VST2, VST3, and Audio Unit.
Plug-In Host Compatibility
Pro Tools 10.3.1, Pro Tools 11.3.1, Pro Tools 12.4, Ableton Live 9.5, Logic Pro X, Cubase Pro 8.5, REAPER 5.11, Studio One 3.1.1, FL Studio 12.2 and more
D16 Drumazon
Windows PC
OS version: Windows 7, Windows 8, Windows 8.1
CPU: 1.5 Ghz with SSE (Multicore system 2.0 Ghz recommended)
RAM: 512 MB (1 GB recommended)
Software: VST compatible host application (32bit or 64bit)
Mac OS X
OS version: 10.7.x, 10.8.x, 10.9.x, 10.10.
CPU: Intel based 1.5 Ghz (2.0 Ghz recommended)
RAM: 512 MB (1 GB recommended)
Software: AU / VST compatible host application (32bit or 64bit)
Note: It's not a standalone program so you need a host application to use it.
Awards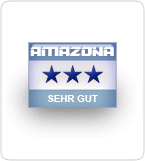 Product Reviews
Vocal Processing Made Easy Even though the software instrument market is exploding, and you can barely move for the plethora of absolutely...

From Daft Punk to Imogen Heap, Kraftwerk to the Beastie Boys. If you want similar style creative vocal effects, then iZotope's VocalSynth might...

In this review, we are going to be going over iZotope's new VocalSynth – a four voice audio effect audio plugin to make your vocals...