4 EXTRAORDINARY FILTERS IN EACH BAND
With MMultiBandComb you have up to six bands, each with up to 4 filters. You can have them in series, in parallel, or just mix it somehow. Each filter has an adjustable feedback with band pass and even a limiter! You can also invert phase in each channel to get quite some unique stereo width. And most of that is easily accessible using the easy-to-use graphical editor. And that is just a beginning...
MODULATION HEAVEN
Love the sound of our plugins, but wish there were some way to quickly create motion in your sequences? Enter Melda modulation heaven. Modulate any parameter from our unique set of modulation sources, which includes LFOs, audio level followers, envelope generators, randomizer, and pitch detectors.
MELDAPRODUCTION GOODIES
You can also expect to find the standard MeldaProduction goodies: 16x upsampling, M/S, surround support as well as other channel modes, A-H presets for easy comparisons, and our easy to use integrated help system.
Key features
The most advanced user interface on the market - stylable, resizable, GPU accelerated
Unique visualisation engine with classic meters and time graphs
1-6 fully configurable independent bands
4 exceptionally versatile modulators
Adjustable oscillator shape technology
M/S, single channel, up to 8 channels surround processing...
Automatic gain compensation (AGC)
Adjustable up-sampling 1x-16x
MIDI controllers with MIDI learn
Very fast, optimized for SSE/SSE2/SSE3 processors
Global preset management and online preset exchange
Supports VST, VST3, AU and AAX interfaces on Windows & Mac, both 32-bit and 64-bit
No dongle nor internet access is required for activation
System Requirements
Windows
Windows XP/Vista/7/8 (32 & 64)
VST/VST3 compatible host
Note: use 32-bit plugins for 32-bit hosts even if you are using 64-bit Windows
Details
Mac OS X
Mac OS X (10.5+, 32 & 64)
VST/VST3/AU compatible host
Intel/AMD processor
MeldaProduction Activation
1. Visit http://www.meldaproduction.com/download.php to download the latest MeldaProduction installer.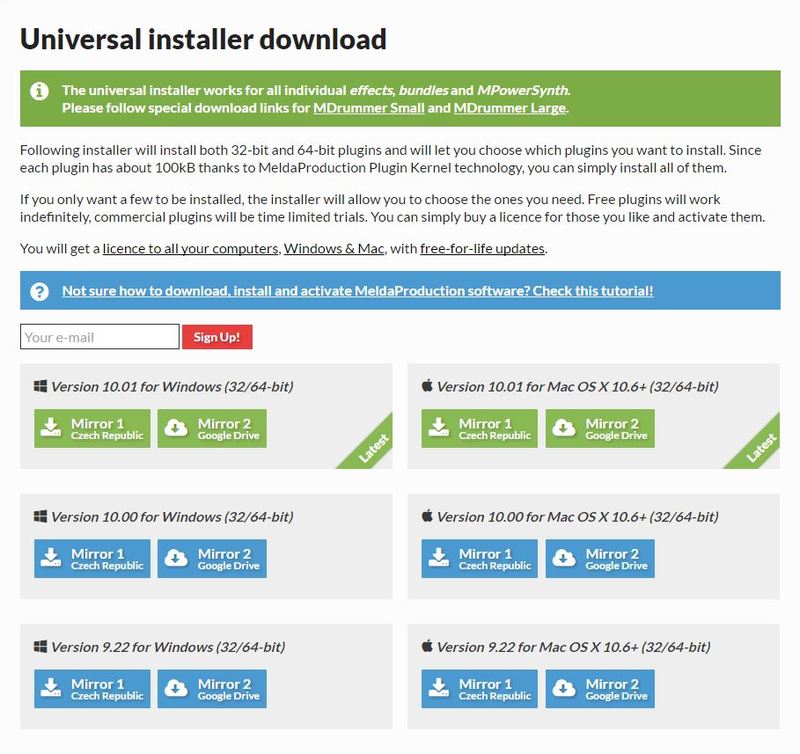 2. Once downloaded, run the installer. Click Next.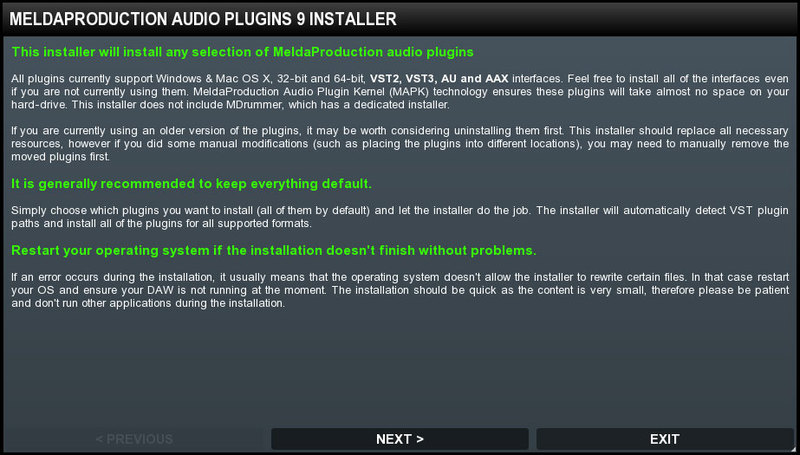 3. Read the Software Licence Agreement and check the box to agree to the licence terms. Click Next.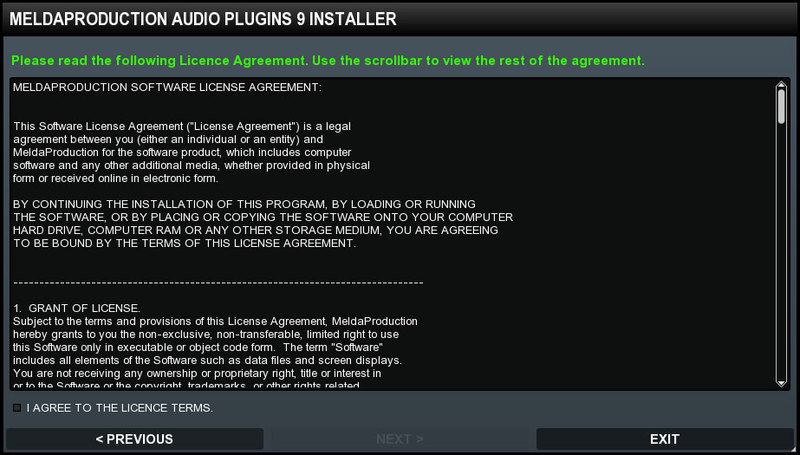 4. Select which components you wish to install by checking/un-checking each box. Click Next.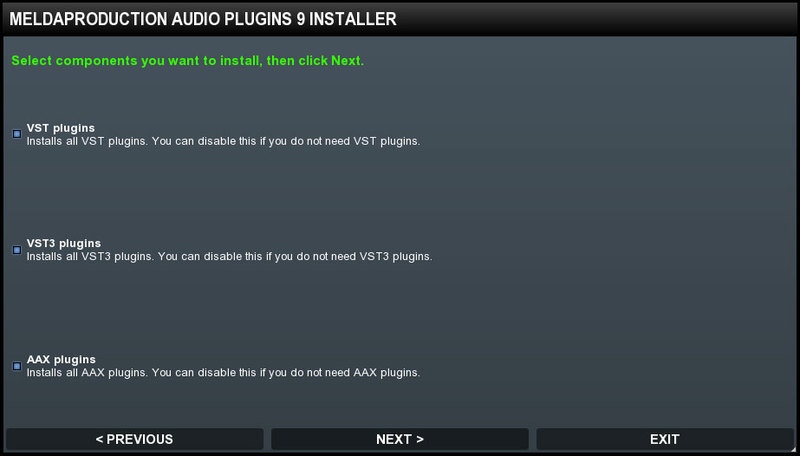 5. Select which plugins you wish to install, and then click Next.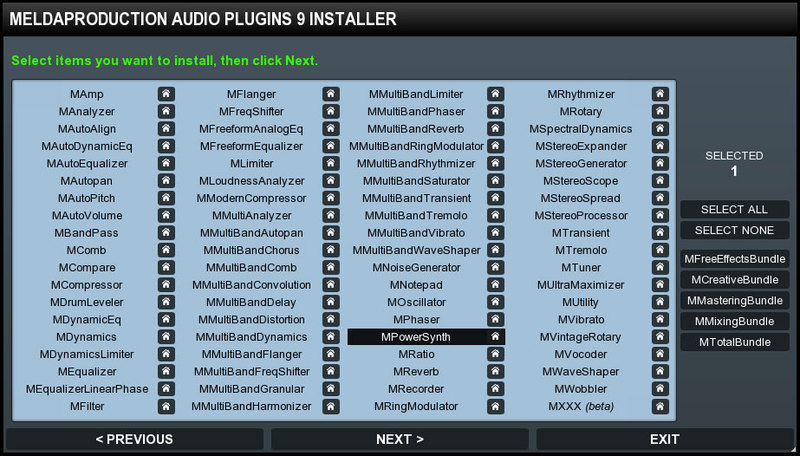 6. Select where you wish to install your products VST plugins then click Next.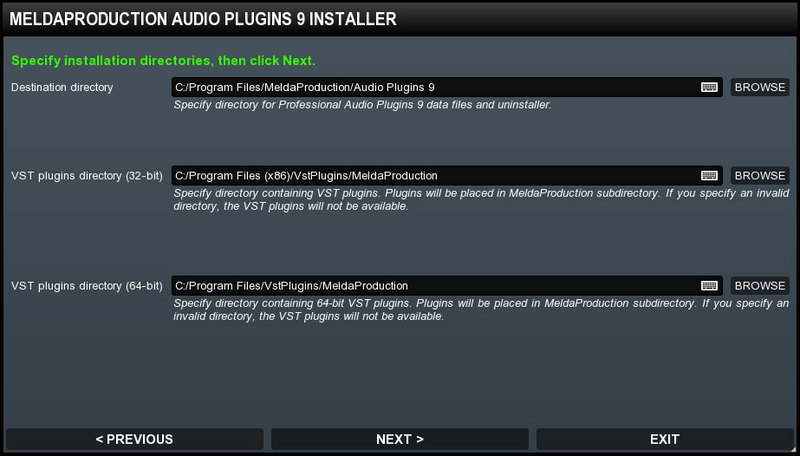 7. When the installer has concluded, click Exit.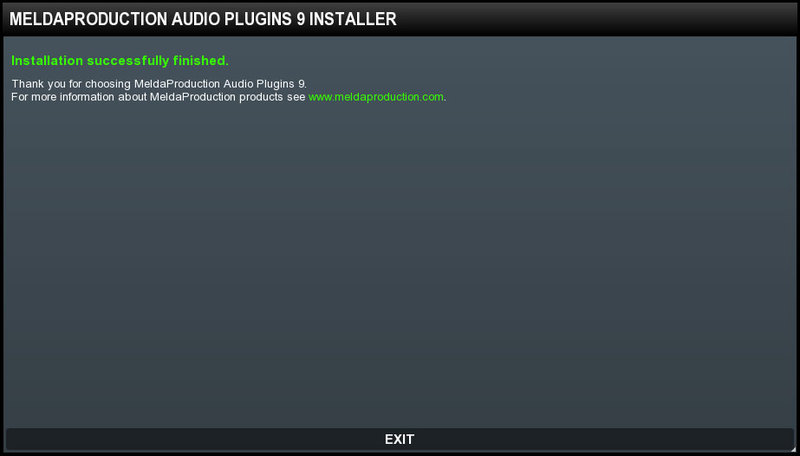 8. Go to http://meldaproduction.com/getlicencefile.php to activate your License Key. Fill in the on screen information and click Submit. Enter the serial displayed in your Plugin Boutique User Account Area or purchase confirmation email into the Your License Key box.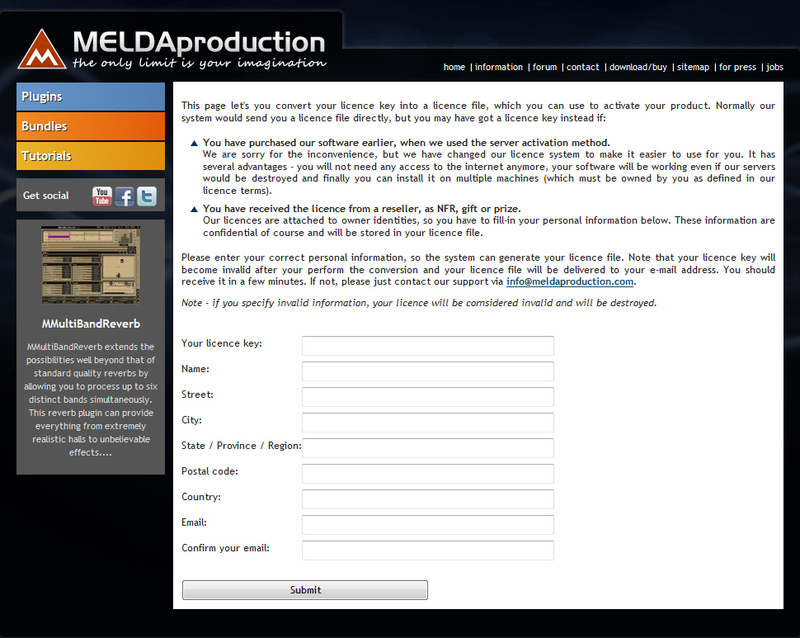 9. Now download your license file.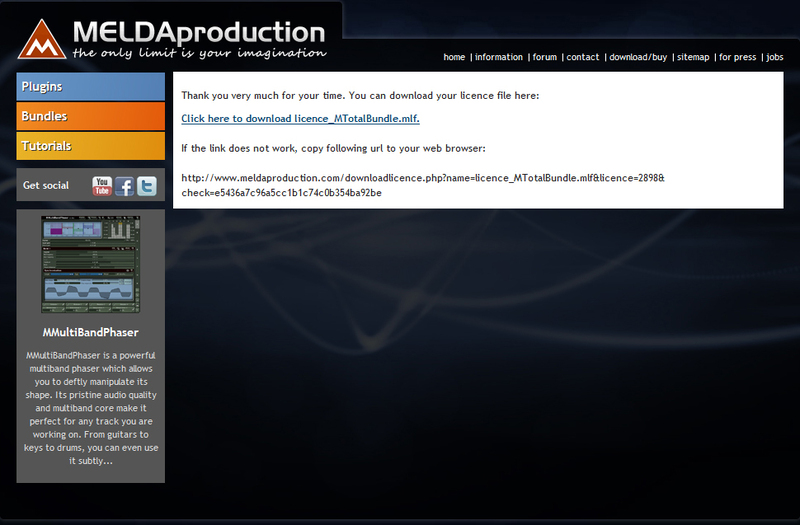 10. Open your plugin within your chosen DAW and drag & drop the licence file onto the plugin's main window. A new screen will appear showing your details. If the information is correct, click the tick and your install is complete.

Your MeldaProduction plugin will now be fully activated!
You may also like