When your drums sound boring and sterile, there's now a cure. Bring some attack and punch to any rhythmic track with MTransient!
SIMPLE INTERFACE, ASTONISHING RESULTS
Turn the attack up, that's all! The plugin will detect transients in your audio and bring them up, or down if you want.
SUPERB TRANSIENT SATURATION
The plugin can not only bring the transients up and down, it can make them more textural using our magnificent saturation system, which can add a pleasant analog character.
MELDAPRODUCTION GOODIES
Like always you'll find the standard MeldaProduction features: 16x upsampling, M/S, surround support as well as other channel modes, A-H presets for easy comparisons, and our easy to use integrated help system.
Key Features
The most advanced user interface on the market - stylable, resizable, GPU accelerated
Dual user interface, easy screen for beginners, edit screen for professionals
Unique visualisation engine with classic meters and time graphs
M/S, single channel, up to 8 channels surround processing...
Automatic gain compensation (AGC)
Adjustable up-sampling 1x-16x
MIDI controllers with MIDI learn
Very fast, optimized for SSE/SSE2/SSE3 processors
Global preset management and online preset exchange
Supports VST, VST3, AU and AAX interfaces on Windows & Mac, both 32-bit and 64-bit
No dongle nor internet access is required for activation
System Requirements
WINDOWS
Windows XP / Vista / 7 / 8 (32-bit or 64-bit)
VST / VST3 / AAX compatible host (32-bit or 64-bit)
Intel/AMD processor with SSE2 support
Note: Always use 32-bit plugins in 32-bit hosts, or 64-bit plugins in 64-bit hosts!
64-bit plugins can't work in 32-bit hosts even if the operating system is 64-bit. Do NOT use 32-bit plugins in 64-bit hosts. They would have to be bridged and can become unstable.
MAC OS X
Mac OS X (10.5 and newer, 32-bit or 64-bit)
VST / VST3 / AU / AAX compatible host (32-bit or 64-bit)
Intel/AMD processor with SSE2 support
Awards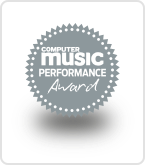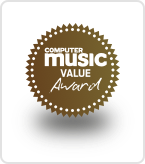 Product Reviews
If you need to really take control of the attack in your tracks, you need a transient processor. Hollih Jones takes on MeldaProduction's...

Four years ago, MeldaProduction released MMultiBandTransient, a powerful transient designer plugin that made good use of their multiband...
You may also like