"The FET Compressor is a wonderful addition to my arsenal. I adore it on piano and bass guitar and the built in parallel compression is a big asset for live work."
Robert Scovill. Live sound engineer. His career spans over 30 years and includes live work with artists such as Prince, Rush, Def Leppard and Alice Cooper.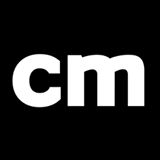 "Overall, the Passive-Active Pack is a great piece of work from Softube, designed with vision but also with full regard for the sound of some pretty rare kit."
Computer Music. The world's best selling magazine dedicated to making great music with your Mac or PC.

"I love this TSAR-1R Reverb. I got it sounding like a Capital chamber in about 20 seconds. Really musical sounding."
Greg Wells . Producer and songwriter for Katy Perry, Weezer, Adele, Timbaland, Mika, OneRepublic, Pink, The Deftones, Rufus Wainwright, etc.
These plug-ins are the same great Softube plug-ins professional recording musicians rely on daily, so you can mix with confidence, knowing that the FET Compressor you put on your vocal track is the same one used on hit records around the globe.
They do not only sound extremely good (as many reviewers have so kindly pointed out), they're designed to be easy to use, so you can achieve great results in virtually no time. Now you can spend less time mixing and more time writing your next big hit.
Included in the Mix Bundle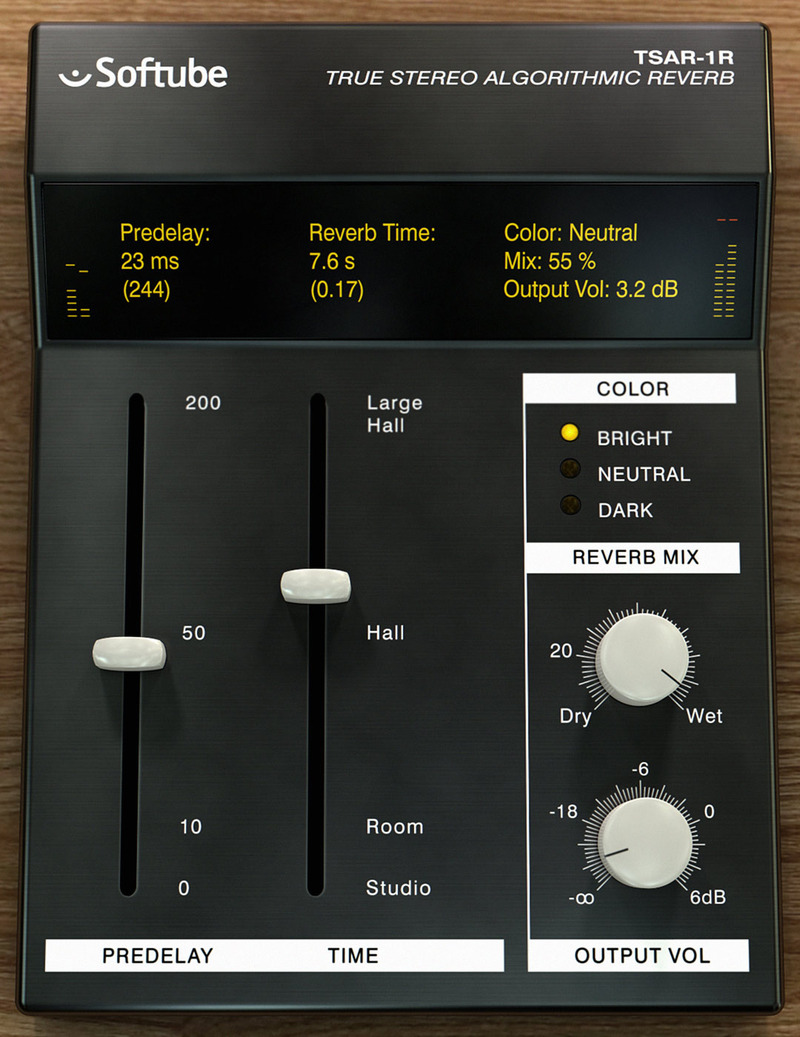 The TSAR-1R is based on a powerful, proprietary modern reverb algorithm. It's alive and vibrant, gentle and dreamy—and above all, natural and believable. We've wrapped this versatile beauty in an exceptionally accessible interface—three knobs give you fast, immediate control over a wide range of ambient spaces.
For furthet infon on TSAR-1R Reverb, please click HERE.

Based on a famous German three-band passive console equalizer from the 60s, the Passive Equalizer features wide bandwidth and unsurpassed clear and open sound.
For further info on Passive Equalizer, please click HERE.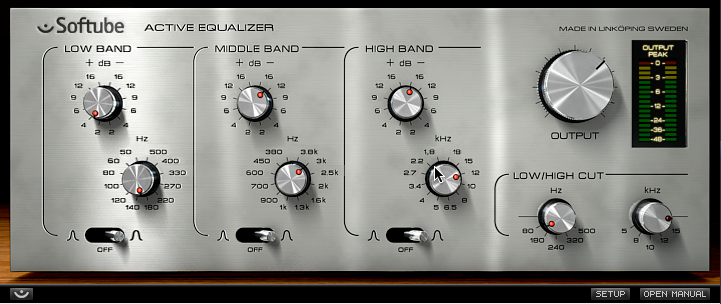 A modern active design based on Swiss hardware from the 70s. Three bands of EQ, each with selectable gain, frequency, and bandwidth, plus 18dB/Oct high and low cut filters, give this versatile equalizer a tight and focused sound.
For further info on Active Equalizer, please click HERE.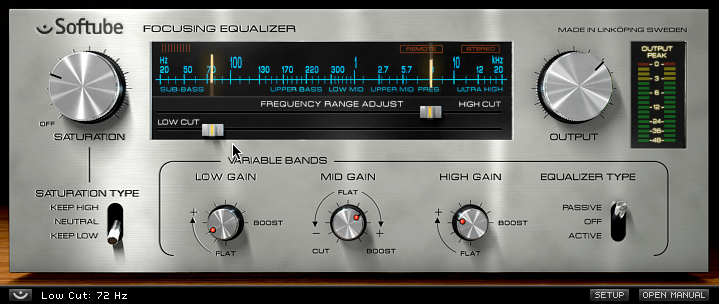 A novel and untraditional take on equalizers, with the low, mid, and high bands moving automatically and musically in relation to the high and low cut filters. Features the filters from the Passive and Active Equalizers, as well as an outstanding one-knob saturation control.
For further info on Focusing Equalizer, please click HERE.

A fresh spin on one of the most famous compressors of all time, updated with parallel compression, detector filters, look-ahead function, and external sidechain.
For further info on FET Compressor, please click HERE.
System Requirements:
Version 2.0 of the Softube plug-ins have the following minimum requirements:
All Native Versions:
Mac OS X 10.9 or newer
Windows 64-bit, versions 8 or 10
Intel Core 2 Duo, AMD Athlon 64 X2 or newer
Screen resolution larger than 1280x800
1 GB RAM or more, and at least 6 GB hard disk space for installation (individual plug-ins take less space)
Any VST, VST3, AU, or AAX (Pro Tools 10.3.7, 11.0.2 or higher) compatible host application
Softube/Gobbler account
Gobbler application to manage license activation and plug-in downloads
Please make sure that you always use the latest iLok License Manager. It is not included in the Softube installer, but can be downloaded from www.ilok.com
Broadband internet access for downloading installer and register licenses
Note: All Softube plug-ins support both 32- and 64-bit hosts, although a 64-bit OS is required. Supported sample rates: 44.1, 48, 88.2, 96, 176.4 and 192 kHz, in both mono and stereo.
AAX DSP version:
For AAX DSP you need to meet the requirements for the Native version. You also need to have an Avid HDX processing card
Different plug-ins will have a different load on your HDX card, please see the AAX DSP Supported Instances per DSP card for more information
Please note: Windows XP and Vista are no longer officially supported.
You may also like