Seven appreciated plugins bundled included in the SilverLine Collection.
For more information, or to download a free trial, click the product UI.
Syntorus

There are many different chorus effect plugins available on the market today. However, finding one which gives the classic analog chorus sound is easier said than done. Even on expensive units with advanced parameter controls, getting that vintage chorus timbre can be a challenge. 
With this in mind, D16 set out to create a plugin which would have a rich analog chorus similar to the effect found on classic synthesisers like the Solina, Synthex or Juno. This new effect is called Syntorus and is the latest addition to the Silver Line of plugins.
Toraverb
When creating Toraverb, we did not base it on any current reverb unit available in the market. We did not implement any off-the-shelf algorithm. Toraverb is not a classic type reverb unit like spring, room, hall or plate. Toraverb is a concept algorithm reverb. Using a set of easily accessible parameters, it allows the user to create practically ANY type of reverb.
Our goal was to create a reverb which would sound pleasant to the listener and the output could be tweaked in many different ways by the user.
Decimort 2

Decimort recreates the colouration and adds the vintage sampler's magic to any sound.
Electronic music (especially Hip-Hop) producers have long been aware that classic samplers (such as early Akai and E-MU units) had a character and sound all their own: they added a "grit" and "color" to the samples and loops they played back which made them sound "fat" and sit well in a mix. This sound coloration was due to the encoding techniques, lower sample rate and bit depth, and conversion circuits used by these early samplers. Decimort recreates this coloration and adds that vintage sampler magic back to any loop, any bassline, or any sound played through it for that matter! Beyond vintage sampler emulation, it's also the perfect bit-crusher with filter, capable of extreme settings for dramatic results.
Redoptor

Redoptor is a high quality Vintage Tube Distortion emulator. The popularity of tube distortion units are as a result of their superiority over the solid-state fuzz distortions which are based on transistor clipper circuits. Tubes produce even and odd harmonics and naturally compress the signal. Transistors produce only odd harmonics and limit the sound
In ordinary fuzz, when a signal goes over the threshold level it goes through the clipper circuit. As the signal volume falls back below the threshold (as the sound reaches its release stage), the harmonics added by clipping suddenly disappear. If the volume of a signal oscillates above and below the threshold, the clipping harmonics will appear and disappear with the signal level. This sounds unnatural and is unpleasant to listen to.
This does not happen in Redoptor. As the sound source falls in volume in its release phase, the harmonics (which were created by the sound being initially above the clipper threshold), gently disappear with the original sound. This creates a very sonically pleasing distortion.
Fazortan
Fazortan - the controlable space phaser has become another effect to offer as being a part of our 'SilverLine Collection'. No need to say we didnt cut much corners on quality and that robust, yearned by all - analog feel of the sound. Total control of the Phase shift parameter provides you with adjustability and allows to obtain the desired contour with high precision. Have you ever wondered where does that unique magical breeze so audible in most of Jean Michael Jarre's tunes come from. Suprisingly the backbone here isn't the synth itself but the effect unit coupled with the synthesizer, saying more precisely - analog phaser of which our Fazortan seems to be a fine equivalent. Thanks to the analog modelling technique we were able to implement allpass filters comprising characteristics identical to its analog counterpart based on Operational Transconductance Amplifiers.
Devastor 2

Devastor 2 is the second generation of D16's first FX Plugin from the SilverLine Collection series. Devastor is a deceptively simple yet remarkable Multiband Distortion Unit. It is an enhanced version of the distortion unit you can find in Phoscyon, but with full control over multiband processing. This elevates its sonic mangling capabilities to an entirely new level!
Antresol

In bringing the classic stomp box back to life, we've created a must-have effect plugin that will appeal not only to performing guitarists, but to instrumentalists and producers of virtually any genre: whether it's rock guitar riffs or melodic synth lines you're into, you'll find that the extreme attention to sonic detail coupled with the flexibility afforded by modern technology in Antresol make it the perfect example of what a flanger should be in the modern era. The original, conceived in the mid-70s, quickly became a benchmark for flanger-type effects by offering a uniquely rich character defined by luxuriously harmonious interacting resonances, and has been heard ever since on countless classic recordings. That's why D16 couldn't resist the opportunity to resurrect the soul of this classic in a thoroughly modern incarnation with Antresol, our newest effect in the SilverLine Collection!
System Requirements
To view the individual system requirements for each plugin included in this bundle, click on the user interface images.
Note: It's not a standalone program so you need a host application to use it.
Awards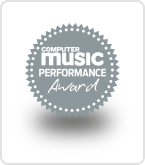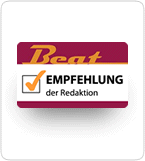 You may also like