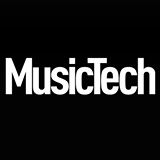 "It will indeed help you play complex chords and generate melodies with fairly minimal musical knowledge. AutoTheory can certainly help you generate new musical ideas."
MusicTech Magazine. The magazine and website for producers, engineers and recording musicians. Tutorials, reviews, features and the latest news.

AutoTheory Pro enables non-keyboard players and even non musicians to create musical performances that are technically and harmonically correct, and it does it in a very straightforward and accessible fashion."
Sound on Sound Magazine. Sound On Sound is the world's biggest and best audio recording & production magazine.

"My homies created a bangin plug in here... Please check it out and if you like go support!!!"
David Heartbreak. Globally known, Brooklyn-born David Heartbreak remains accredited as an innovative leader in electronic dance music.
Easily play any type of chord progression from any key or scale, while simultaneously playing melodies or basslines that perfectly match each chord. Unlike other programs that perform composition for you, AutoTheory is a filter that you play through in real time. The patented tone shifting functions allow you to take your composition in any direction you choose, while never playing anything out of key.
AutoTheory is a midi mapping software that sits between your keyboard (or qwerty) and your DAW. It receives midi from your keyboard and sends multiple "virtual midi controllers" into your DAW, it is not a plug in.
Key Features:
Chord Generator - Play any chord progression from any key or scale with one finger.
Melody Lock - Keep your hand in one position while appropriate melody tones shift to your fingers. Patented Functions. Multiple mappings for more experienced players.
Chord Editor - Design any type of voicing, inversion, out of scale or extended chord imaginable. Allows experienced players to edit chords on a step by step basis. Patented Function.
Device Outputs - Control multiple instruments simultaneously through both the Chord Generator and Melody Lock functions.
System Requirements
Compatible with Mac OSX (10.6 and up) and Windows (7 and up).
Operates as a standealone application.
Each license includes 2 iLok activations so can be run on multiple machines.
Product Reviews
If you want to create convincing keyboard parts but don't have the playing chops, AutoTheory might save your bacon. Many of us are...

Debuting in late 2013 as a Rack Extension for Reason, Mozaic Beats' AutoTheory is now available as a standalone app for PC and Mac. A...
You may also like