"This is fantastic for constraining your keys and your chords to whatever scale you choose. There's a whole lot of tricks you can do with this, and always make sure that what you're playing is in key. Lot of fun."
Erik Hawkins. Erik Hawkins is a composer, producer, remixer, and author whose talents and technical expertise have leaders in the music industry calling him a "taste maker."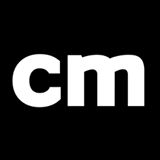 "Whether you're an experienced key-smith or a total beginner, it really does pave the way towards composing better, more structurally sound music."
Computer Music Magazine. Computer Music is the world's best selling magazine dedicated solely to making music with your Mac or PC.

"I just heard about your amazing product and immediately purchased it!!!"
Che Pope. is a Grammy Award-winning producer and industry veteran. He started his career by working with the likes of The Fugees, Wyclef Jean, and Lauryn Hill.

Easily play any type of chord progression from any key or scale, while simultaneously playing melodies or basslines that perfectly match each chord. Unlike other programs that perform composition for you, AutoTheory is a filter that you play through in real time. The patented tone shifting functions allow you to take your composition in any direction you choose, while never playing anything out of key.
AutoTheory is a midi mapping software that sits between your keyboard (or qwerty) and your DAW. It receives midi from your keyboard and sends multiple "virtual midi controllers" into your DAW, it is not a plug in.
Key Features:
Chord Generator - Play any chord progression from any key or scale with one finger.
Melody Lock - Keep your hand in one position while appropriate melody tones shift to your fingers. Patented Functions. Multiple mappings for more experienced players.
Chord Editor - Design any type of voicing, inversion, out of scale or extended chord imaginable. Allows experienced players to edit chords on a step by step basis. Patented Function.
Device Outputs - Control multiple instruments simultaneously through both the Chord Generator and Melody Lock functions.
System Requirements
Compatible with Mac OSX (10.6 and up) and Windows (7 and up).
Operates as a standealone application.
Each license includes 2x iLok activations so can be run on multiple machines.
Product Reviews
In this music software review, we look at AutoTheory PRO by Mozaic, an innovative standalone plugin that gives musicians the ability to master...
Also available in these bundles
You may also like