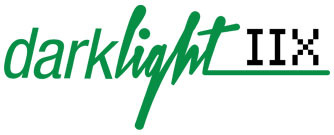 A Collection of Three Instruments Inspired by The Legendary Studio Icon
Costing upwards of $100,000, the dream machine of the 80's was unattainable by most. Used by countless prominent artists including: Peter Gabriel, David Bowie, Michael Jackson, Kate Bush, Herbie Hancock, Jean Michel Jarre, Thomas Dolby and many more, it remains a highly regarded and sought after instrument.
Suffering a fit of nostalgia as we often do, we decided to set about making a new instruments inspired by this legendary studio icon. We ended up making 3; a digital synth, digital drum machine, and multi-phraser. A unique hybrid approach was employed combining our rigid sampling process with the advanced digital processing algorithms and modeling capabilities of the UVI Engine. This approach allows us to capture the raw character of the original machine while facilitating a full array of modern controls. The result is an extremely flexible system that allows you to quickly call up the classic sounds or take the old voices into new sonic territory.
Powerful analog modeled filters, LFO's, envelopes and effects in a beautiful old-school interface await you in this tightly packed but massive sounding 2 GB UVI instrument.
Page P - Digital Synth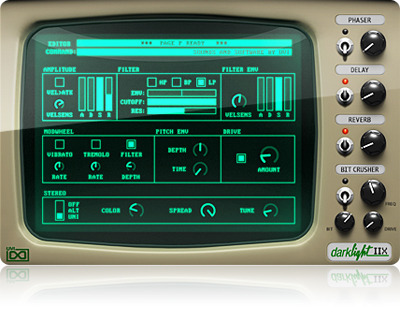 Immediate access to hundreds of sounds and instruments including: Bass, Brass, Bells, Strings, Guitar, Orchestral Hits, Synth, Drums, Percussion, FX, Keys, Piano, Organs, Winds, Reeds and Voices. Efficient and versatile control set allows for everything from quick tweaks to deep sonic exploration.
Accurate reproduction of aliasing characteristics. More than 250 ready-to-play presets. A multitude of effects, including the new UVI SparkVerb™, allow you to create sounds like the original machine and process them to sound like your favorite cult records from the 80's or something totally new!
Page B - Digital Drum Machine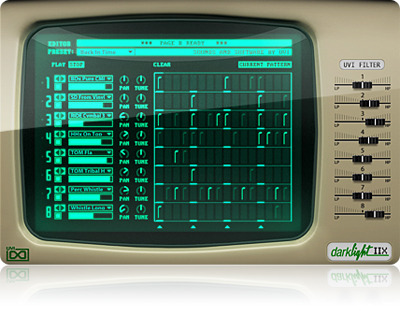 80's-style beatbox with step sequencer - Hundreds of authentic vintage drums and percussion sounds
Page U - Creative Multi-Phraser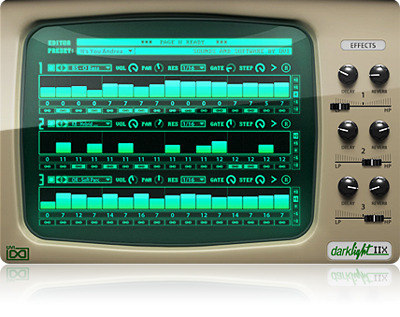 UVI exclusive multi-phraser; 3 parts with 3 sounds and 3 smart step sequencers - Create 3-track arrangements or moving drones, let your imagination run!
Features
Size : 2.34 GB library
Collection : A powerful vintage music workstation
Content : 3 instruments, 284 presets, 10,766 samples
Sample Resolution : 44.1 kHz
System Requirements
Supported Formats:
Audio Units, RTAS, AAX, VST, Stand-alone
Supported Operating Systems:
Mac OS X 10.7 and higher - OS X 10.10 Yosemite supported (32 and 64-bit) 
Windows 7 and higher (32 and 64-bit)
Requirements 
Hard Drive: 7 200 rpm recommended or Solid State Drive (SSD)
4GB RAM (8GB+ highly recommended)
FREE iLok account not necessarily an iLok dongle, just a free account
Internet connection for the license activation
UVI Workstation Tested and Certified in:
Digital Performer 7 & 8, Pro Tools 10 & 11, Logic 9 & X, Cubase 7+, Nuendo 6+, Ableton Live 8 & 9, Studio One 2, Garage Band 6, Maschine 1 & 2, Tracktion 4, Vienna Ensemble 5, MPC Renaissance, Reaper 4, Sonar X3, Main Stage 3, MuLab 5.5, Finale 2014, Sibelius 7
Product Reviews
Inspired by the Fairlight CMI IIx workstation, but not intended to be a clone of it, Darklight IIx loads in the UVI Workstation ROMpler engine...

It wasn't that long ago that people like me, people with a passion for vintage samplers such as the Fairlight, Synclavier, Emulator,...
You may also like