Mark Holcomb, mastermind of some of the best tunes by Periphery, has finally made it possible for you to get the same amp tones he uses live and in the studio. Professionally engineered by the Positive Grid Team, Mark's amp match preset captures a huge distorted tone while maintaining clarity, perfect for both palm muting and open string riffing.
Mark Holcomb. Mark Holcomb is a guitarist in American progressive metal band, Periphery.

Located in Seattle, Fastback Studios have worked with artists such as Jeff Loomis, 7 Horns 7 Eyes, and Reggie Watts. The "Fastback Studio Amp Collection" offers 8 breathtaking vintage and modern amp match presets, from a crips clear Tweed amp to a heavily distorted Treadplate, to everything in between. All the presets were professionally created and engineered by Fastback Studios's Mark Naron and Jason Lackie.
Fastback Studios. Fastback Studios is a 3,000 square foot Seattle recording studio that offers recording, mixing, mastering, and music production services. Tucked away in a quiet residential neighborhood of North Seattle, Fastback has been serving national and regional artists, for both independent, and major labels for the last ten years.

Rusty Cooley is one of the most praised shredders in the business. His blazing leads are characterized for having a good amount of distortion while maintaining every picked note perfectly clear and recognizable. Rusty amp matched his Bogner Uberschall with the same cab, mic, and overall setup he uses in the studio and on tour with Day Of Reckoning. The process was professionally engineered by the Positive Grid team.
Rusty Cooley. Rusty Cooley is a guitarist from Houston, Texas known for his highly refined guitar technique. He is regarded as one of the fastest guitarists in the United States and a master of the "shredding technique of guitar
NEW CONCEPT ON TONE
BIAS AMP Desktop is the world's most accurate, thorough and versatile guitar-amp modeler and designer. Its advanced amp-modeling engine captures the warmth and feel of real tube amps in every aspect, component by component.
BIAS AMP is fully customizable, easily create amp models by swapping out the tubes, preamp, transformer, tone stacks, cab and mic to create your own custom amps and unique signature sound.
AMP MATCH YOUR TUBE AMPS (Only available in BIAS AMP Professional)
Accurately capture the sound of all your favorite tube amps.
Amp Match Technology utilizes a collection of underlying technologies to analyze and compare your currently selected BIAS amp model and the sound of a target tube amplifier, its accompanying cabinet and the microphone used to capture its sound. It then executes the tonal compensation and enhancements needed to make your amp model's sound accurately match that of the target tube amplifier.
For the first time in history, guitar players can easily design, modify and capture the most unique, expressive and soulful tones, store them in the digital domain and recall them at any time for any recording application.
GET AMP PROFILES FROM TONECLOUD®
Download amp models from the cloud.
Share and download artist- and user-designed and matched amps right inside Positive Grid's ToneCloud®.
The tone-creation possibilities are now virtually infinite with BIAS AMP. Download artists' signature amps, or try out the latest and most popular matched amp models created by your fellow guitarists.
Positive Grid is currently working with session artists and engineers world-wide to create professional custom amp models and amp-matched models made from recordings in leading studios. Stay tuned, as more is coming.
Features
The most accurate, thorough and versatile amp modeling software available in the world
36 HD amp models included with the introductory release
Amp Match Technology captures any miked amp or recorded track and creates a matched model
Share and download thousands of matched amp models created by signature artists and your fellow guitarists on ToneCloud
Fully customizable preamps, tone stacks, power amps, transformers, cabinets and mic selection and placement—mix and match!
Customize the look and feel of your own amp panel; change the name, tolex, panel and knobs.
Works the way guitarists think: tweak gain and overdrive, swap out tubes and transformers, change the cabinet and mic position, and shape the tone with different tone stacks and two 8-band equalizers
Included noise gate and room simulator
Create a virtually unlimited number of custom amps
Quick preset facility recalls each of your 8 favorite settings in turn with just one mouse click
System Requirements
Mac
OS X 10.7 or later
Audio Units, VST, RTAS, AAX Native
4GB of RAM minimal, 8GB or more recommended
700MB free disk space
Internet connection is required to activate license and access Tone Cloud, BIAS doesn't support offline activation at this moment. It can run under offline mode after activation and disable Tone Cloud.
Windows
Windows 7 (SP1) or Windows 8
VST, RTAS, AAX Native
4GB of RAM minimal, 8GB or more recommended
1.5GHz Dual core processor minimal, 2.0GHz Dual core or more recommended
250MB free disk space for per version (32 or 64 bits)
Internet connection is required to activate license and access Tone Cloud, BIAS doesn't support offline activation at this moment. It can run under offline mode after activation and disable Tone Cloud.
Support Host Requirements
Ableton Live 8.0 or above
Avid Pro Tools 10 or above
Ardour 3.0 or above
Apple Logic Pro 9.0 or above
Apple GarageBand 6.0.5, 10.0 or above
Cakewalk Sonar X2 or above
Cockos Reaper 3.4 or above
Harrison Mixbus 2.0 or above
Steinberg Cubase 5.0 or above
Steinberg Nuendo 4.3 or above
MuTools MuLab 6.0 or above
PreSonus Studio One Producer/Professional 2 or above
Awards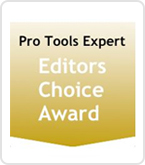 Product Reviews
We first came across Positive Grid's BIAS iPad app that took amp simulation on that platform to new levels of detail, offering the chance to...

Guitar amp software has slowly been gaining popularity in the audio software industry. Considering the cost of what it actually replaces,...
You may also like