14 Appreciated plugins bundled in the Total Bundle.
For more information, or to download a free trial, click the product UI.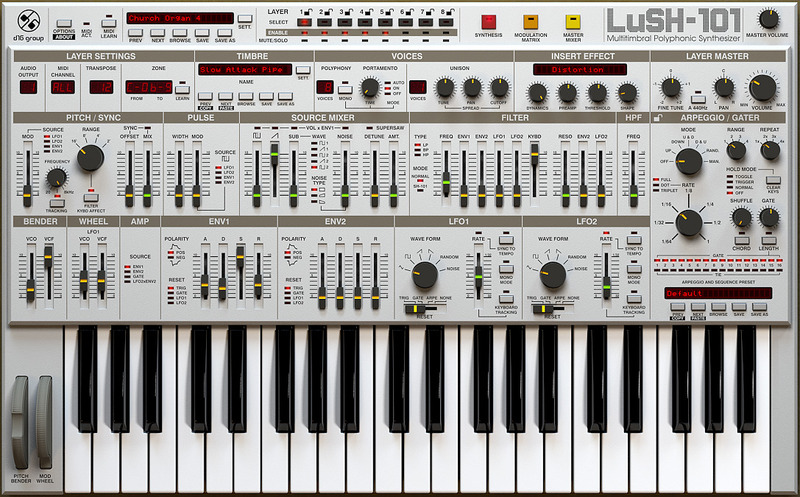 LuSH-101 is a synthesizer created from modules that can be found in many modern virtual synthesizers, all combined into a single compact and logically intuitive design. However, this basic simplicity combined with its multilayer architecture turns it into an easy-to-use but extremely powerful instrument that can be programmed and tweaked quickly, almost effortlessly leveraging its maximum potential.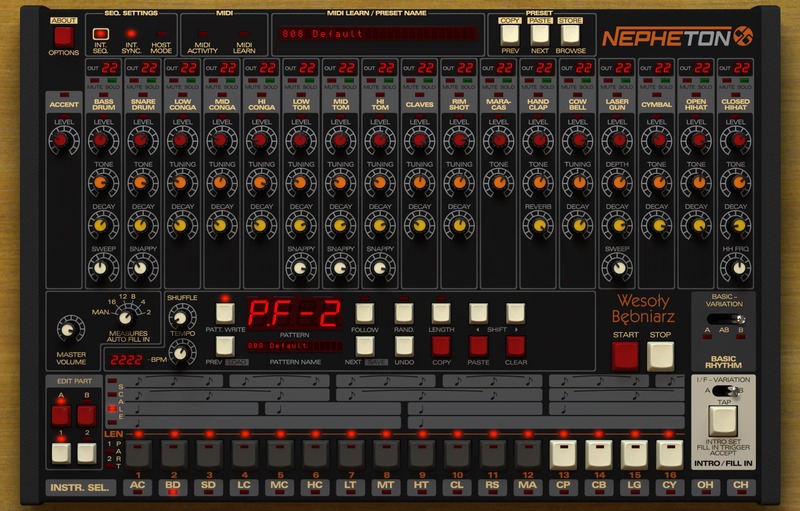 Nepheton contains 17 fully synthesized instruments perfectly emulating the famous 808 drum machine. All the nuances and details of the instruments sounds are captured perfectly. The instruments models are equipped with additional controls giving you possibility to tweak the sound much better. Listen to the audio examples or just download the demo and try it out.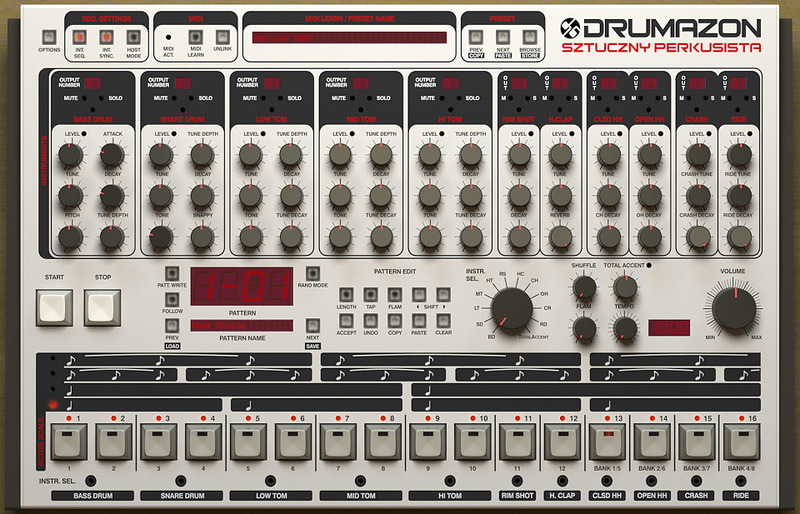 Drumazon synthesis emulates all the sounds of the original 9O9. All the instruments are synthesized in exactly the same way as the original. All the nuances and detail of the original are captured perfectly. In addition, all Drumazon instruments have enhanced controls. This extra functionality allows the user to adjust the sounds further than on the original unit. This opens up a whole new world of sound creation.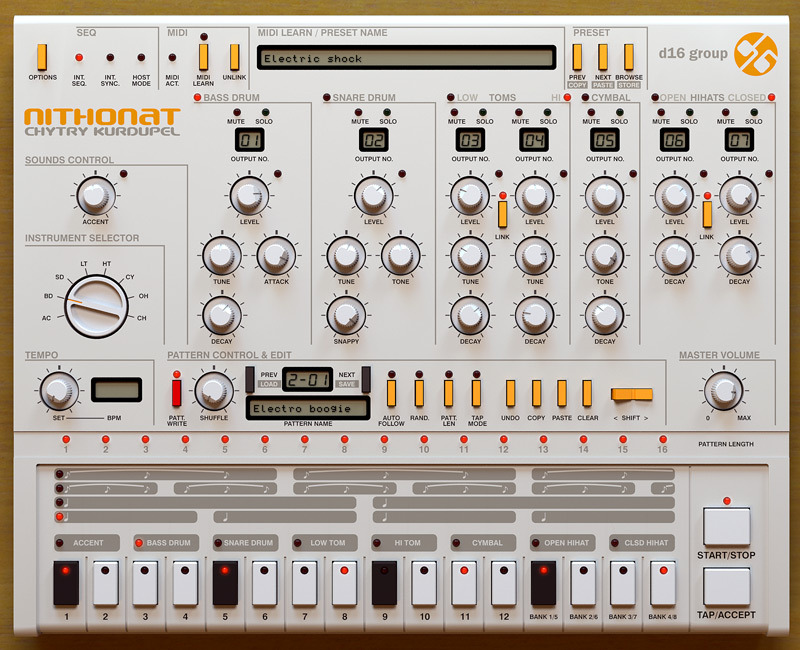 Nithonat is a fully synthesized drum machine based on the classic 606. The unique sound of this machine has been used by many artists over the years in the production of Electro, Hip-Hop and Rnb. The original 606 has been perfectly emulated. However, since Nithonat is software based, D16 were able to enhance the original with extra functionality.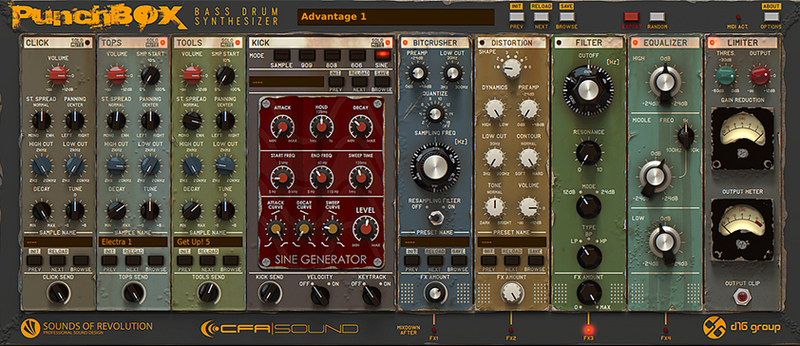 The best choice for designing top-quality & dancefloor-crushing kicks.
PunchBOX is a virtual instrument designed for creating high-quality kick drum sounds. An equally vast and exquisite factory content delivered by industry-standard sound designers Sounds of Revolution and CFA-Sound gets you started in no time.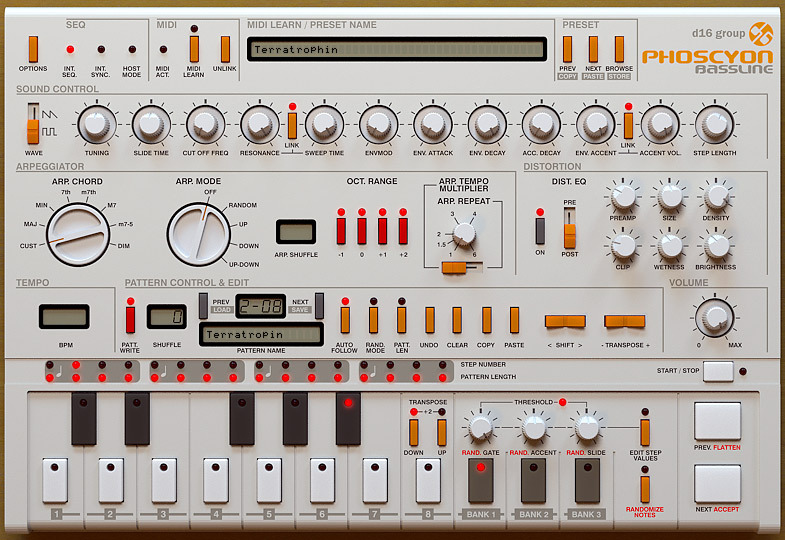 Taking the classic analog sound of the legendary silver box into the future, PHOSCYON offers an unmatched sound together with advanced features such as a state of the art Distortion unit; fully user configurable BPM sync'd Arpeggiator and Randomizer; a unique 'Play Live' mode; vintage arrangement and pattern builder, full MIDI CC support and, to top it off, the most authentic 18db/oct low pass filter ever created.


In bringing the classic stomp box back to life, we've created a must-have effect plugin that will appeal not only to performing guitarists, but to instrumentalists and producers of virtually any genre: whether it's rock guitar riffs or melodic synth lines you're into, you'll find that the extreme attention to sonic detail coupled with the flexibility afforded by modern technology in Antresol make it the perfect example of what a flanger should be in the modern era. The original, conceived in the mid-70s, quickly became a benchmark for flanger-type effects by offering a uniquely rich character defined by luxuriously harmonious interacting resonances, and has been heard ever since on countless classic recordings.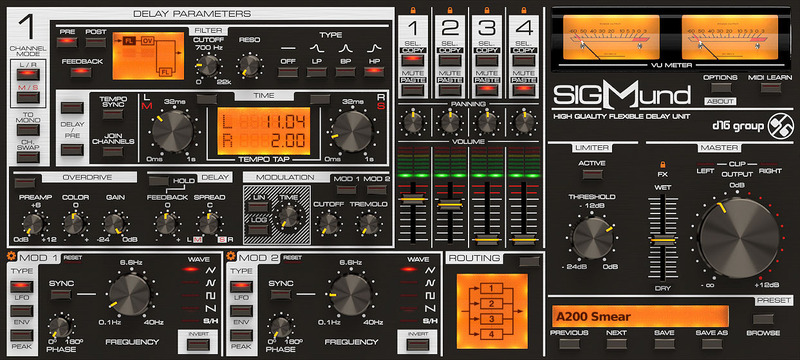 Sigmund is far from just another delay: it consists of four discrete delay units, each with its own, independent set of parameters offering an incredible degree of sound-shaping freedom. There's an ancient saying, often attributed to Aristotle: The whole is greater than the sum of its parts.


Syntorus has a unique sound which will add richness to any instrument it is used on. Synthetic basses and leads will come to life. It will also add extra depth and lushness to acoustic instruments. Whether you are an electronic musician, a traditional keyboard or guitar player, we are sure you will be impressed!

When creating Toraverb, we did not base it on any current reverb unit available in the market. We did not implement any off-the-shelf algorithm. Toraverb is not a classic type reverb unit like spring, room, hall or plate. Toraverb is a concept algorithm reverb. Using a set of easily accessible parameters, it allows the user to create practically ANY type of reverb.


Decimort recreates the colouration and adds the vintage sampler's magic to any sound.
Electronic music (especially Hip-Hop) producers have long been aware that classic samplers (such as early Akai and E-MU units) had a character and sound all their own: they added a "grit" and "color" to the samples and loops they played back which made them sound "fat" and sit well in a mix. This sound coloration was due to the encoding techniques, lower sample rate and bit depth, and conversion circuits used by these early samplers. Decimort recreates this coloration and adds that vintage sampler magic back to any loop, any bassline, or any sound played through it for that matter! Beyond vintage sampler emulation, it's also the perfect bit-crusher with filter, capable of extreme settings for dramatic results.


Redoptor is a high quality Vintage Tube Distortion emulator. The popularity of tube distortion units are as a result of their superiority over the solid-state fuzz distortions which are based on transistor clipper circuits. Tubes produce even and odd harmonics and naturally compress the signal. Transistors produce only odd harmonics and limit the sound.

Fazortan - the controlable space phaser has become another effect to offer as being a part of our 'SilverLine Collection'. No need to say we didnt cut much corners on quality and that robust, yearned by all - analog feel of the sound. Total control of the Phase shift parameter provides you with adjustability and allows to obtain the desired contour with high precision.


Devastor 2 is the second generation of D16's first FX Plugin from the SilverLine Collection series. Devastor is a deceptively simple yet remarkable Multiband Distortion Unit. It is an enhanced version of the distortion unit you can find in Phoscyon, but with full control over multiband processing. This elevates its sonic mangling capabilities to an entirely new level!
System Requirements
To view the individual system requirements for each plugin included in this bundle, click on the user interface images.
Note: It's not a standalone program so you need a host application to use it.
Awards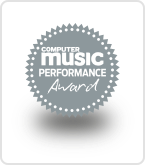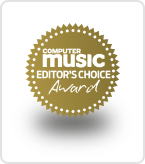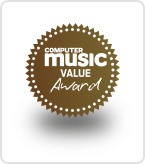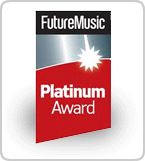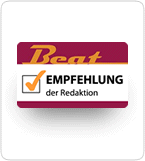 You may also like