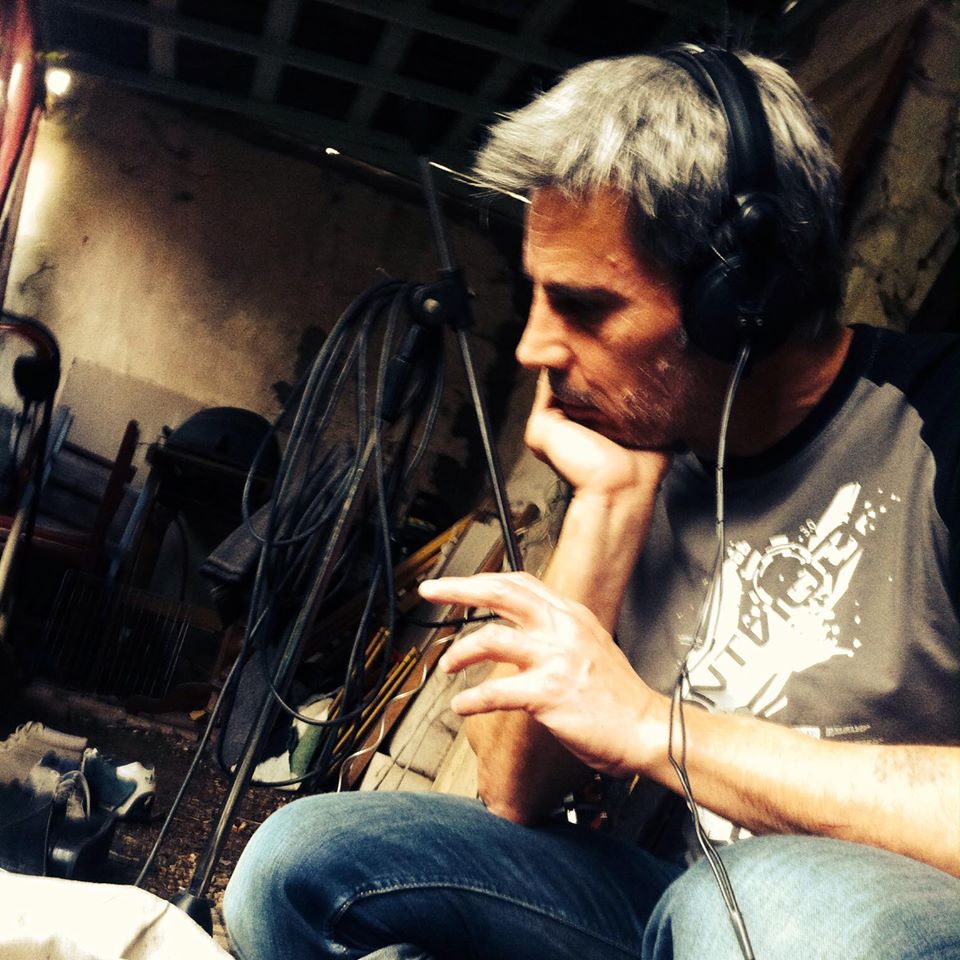 'It's a great gear and a valuable partner in my audio tools for now. Samples choice, lot of options for manipulate the audio. From the monster to animal or strange creature, everything is possible. It 's now time to make your beast, unique and flexible sounds with your personal presets. Good job!!'
Frederic Devanlay. BigWheels Studio & Red Libraries

'Voxpat is a sound designer's dream. It combines all of the different vocal processing plugins you might want to use into one massively powerful application: convolution, sample player, ring modulation, harmonizer, FM synthesis, spectral pitch shifting, delays. And the list goes on, and on and on.'
Kate Finan. Began as an assistant engineer, later becoming a supervising sound editor at Warner Bros. Studios.

'The pleasure of Voxpat is in its placing a pleasing variety of monstrous possibilities at your fingertips.'
Sound on Sound . Independently owned monthly music technology magazine.
A REAL-TIME SOUND EFFECTS DESIGNER TOOL TO CREATE MONSTER, CREATURE & ROBOTIC VOICES
Voxpat is a standalone software developed to create high quality awesome monster, other world creatures and robotic voices for games, films, music, multimedia projects and to create sound libraries in just a few minutes. But also to process any virtual or real music instruments.
Procedural audio, audio synthesis, audio convolution, among other audio manipulation techniques are used to create multiple layers of sound using your own voice or pre-recorded audio files.
Voxpat process the input signal through up to 14 effects simultaneously, allowing to create a wide range kind of voices with the ability to control many parameters within each audio effect. Includes presets and sample sounds from respected sound designers as Frederic Devanlay, Stephan Schütze, Kate Finan & Russell Gorsky. Step by step Voxpat is becoming an industry standard for films and games.
Inputs
Up to 2 Microphone inputs.
Multi Player. Up to 4 audio files simultaneously.
Virtual Instrument input
Mix
Inputs spectral mixing.
Input Depending mode
Activate or deactivate effects output depending the input level. 
Delays Matrix
Add a delay to any voice effect output.
Voice Effects
Up to 14 simultaneously layers of sound
Noiser - Noise signal convolution
Mammal - Mammal sound convolution
Shifter - 6 V oices pitch shifting
SConv - Sample convolution
SPlayer - Sample player
PMorph - Plugin convolution
Spectra - Spectral pitch shifting
Dpicth - Delay pitch shifying & Time-based pitch shifting
Ring - 2 single band ring modulators
Plugs - 2 vst/au plugin sections and 4 predesigned effects
Voice Morphing
Morphing between different voice effects.
Output Morphing
Morphing between wet & dry signals.
Master Rack
Includes 2 plug-in sections, 5-band parametric EQ, Pitch Shifting & Cut Off Filter.
Recording
Up to 192kHz/32Bits Stereo/Mono wav & aiff files, depending your soundcard. Dry/Wet signal recording available.
Rec Me
Record/Play your voice in a few seconds.
Batch Processing
Process a bunch of files in just one-click.
Presets
Includes 57 presets from respected sound designers.
IO Routing
Play/Record audio from any DAW/Audio Editor.
Midi Matrix
Control Voxpat via your midi device, tablet or smartphone. Lemur and Touch OSC templates included.
Features
Real-Time Audio Processing
Up to 4 Inputs: 2 Microphones, Audio Player & Virtual Instrument Player
Multi Player. Process up to 4 audio files simultaneously
Process your voice through 14 audio effects simultaneously
Input Depending mode
Delays section
Master Rack (VST/EQ/Pitch/HPF/LPF)
Stereo/Mono Recording
Stereo/Mono Batch Processing
Rec Me section
Input & Output Routing (to any DAW/Audio Editor)
Control V oxpat via your midi device
Include presets & samples from respected sound designers
Control Voxpat via your midi device, tablet or smartphone. Lemur and Touch OSC templates included
New Version Features
Added Windows 8 and Windows 10 support
Added Mac OS X EL Capitan support
Added individual pitch shifting on every sample player at SConv and SPlayer effects
New Multi Player section allows to process up to 4 files simultaneously
Added Mono recording mode to basic recording and batch processing sections
Added new playback speed reset button
Added drag & drop folder
General audio performance enhancements
Various GUI improvements
Redesigned interface
System Requirements
MAC:
Intel Machine Running OSX 10.7 or later. Minimum 2GB Ram
PC:
Windows 7 or later, multicore processor. Minimum 2GB Ram 
Product Reviews
Let's have a look at something special today. Something that can show how creativity has a lot more faces than we often think. Voxpat by...
More by Digital Brain Instruments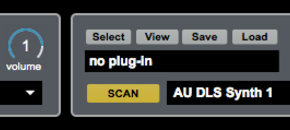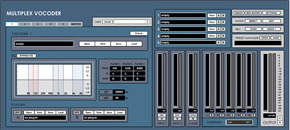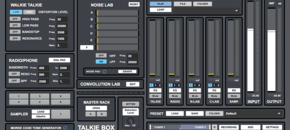 You may also like