RX Post Production Suite UPGRADE from RX 1-5
Please Note: This upgrade is only available for owners of the standard version of RX 1-5.
RX Post Production Suite:
Edit. Mix. Deliver.
There has never been a more comprehensive solution for your production audio—from audio repair, editing, and mixing enhancement through final delivery.
Get award-winning and industry-standard audio editing and repair features with RX 5 Advanced Audio Editor, transparent limiting and sonic balancing mixing capabilities with RX Final Mix, broadcast loudness compliant mixes globally with RX Loudness Control, and iZotope's essential metering product, Insight. With unified workflows across the products, you can work seamlessly without interruption.
Special partner products included: Get a 1-year, all-access pass to Groove3's online video tutorials. And download 50 sounds of your choice from the Pro Sound Effects Library, to use royalty free in any production you work on.
What Does RX Post Production Suite Include?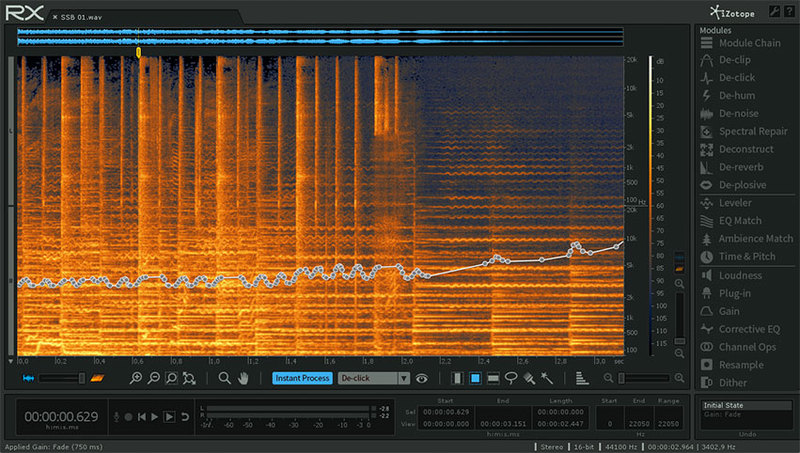 RX 5 Advanced Audio Editor | Rescue any audio from the cutting room floor with our flagship audio repair toolkit. Features zero latency, real-time dialogue de-noising and instant, one-click processing. Remove distortion, mic interference, plosives and mouth clicks; replace missing ambiences; and more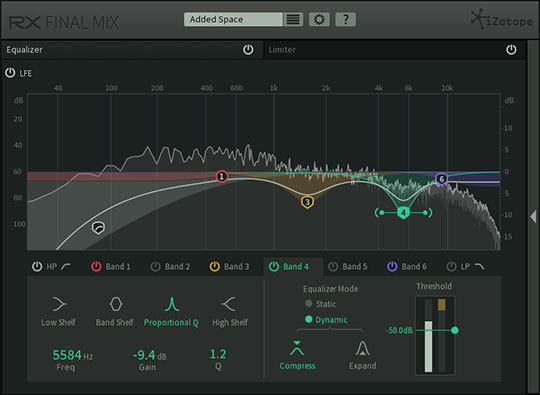 RX Final Mix | Give your mixes, stems and sub-mixes a smooth sonic balance. Mix in real time, surround sound with significantly lower latency. The Dynamic EQ and broadcast standard True Peak Limiter are optimized with intelligent audio processing, to deliver reactive, program-dependent, and more transparent mix results, giving you loud and impactful mixes with on-spec True Peak levels. Ensure clearer dialogue, maximum sonic impact, and more accurate mix compliance with RX Final Mix!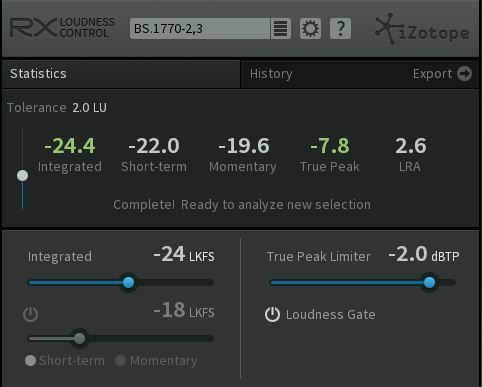 RX Loudness Control | Deliver transparent audio while meeting global broadcast specifications! RX Loudness Control works faster than real-time to ensure your audio mixes are delivered within the appropriate loudness standards. Designed specifically for audio/video post production and broadcast workflows, RX Loudness Control combines industry-leading, intelligent audio signal processing with an easy-to-use interface… unparalleled in speed, accuracy, reliability, and sound quality.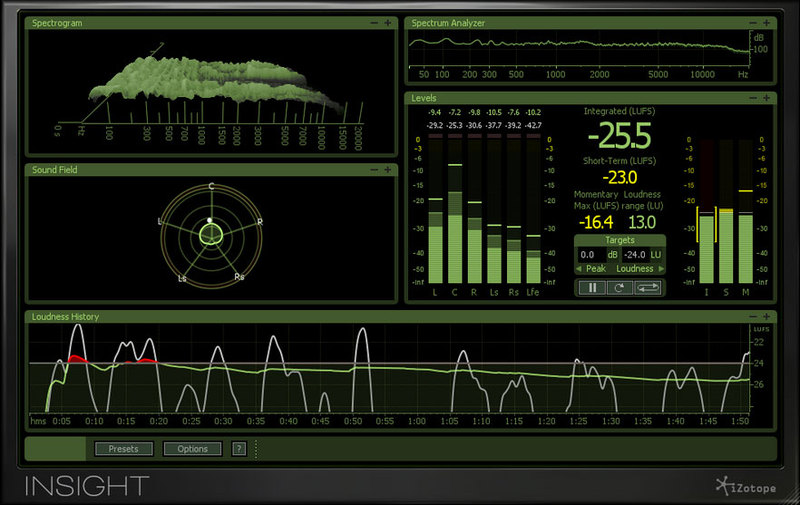 Insight | A comprehensive metering suite for post production and broadcast applications. Insight provides an extensive set of audio analysis and metering tools, perfect for visualizing changes made during mixing and mastering, troubleshooting problematic mixes, and ensuring compliance with broadcast loudness standards. Fully customizable and scalable, Insight allows you to visually monitor all relevant information from your mono, stereo or surround mix in a convenient floating window. Keep an eye as well as an ear on your mix at all times with Insight.
Free Access Passes for Pro Sound Effects and Groove3.
Get 50 download credits to the Pro Sound Effects Library. Each download comes with a 1-user, perpetual, royalty-free, commercial license for use in an unlimited number of productions. Search, browse, preview, and download from 175,000+ professional sound effects.
Get a 1-year, all-access pass to Groove3's online video tutorials. Tailored for beginners and professionals alike, Groove3 offers valuable in-depth education on RX. You can also enhance your understanding ProTools, Logic, and other leading audio software.
Who Is It For?
Audio for Television
Repair your production dialogue to get the highest quality results with RX 5 Advanced Audio Editor.
Produce the most impactful mix for any platform—mobile, web, streaming, and over-the-air—with RX Final Mix.
Ensure global loudness compliance with RX Loudness Control.
Audio for Film
Edit flawless ADR and location dialogue with the Dialogue Denoiser, Ambience and EQ Matching tools.
Mix Dialogue, Sound Effects, Music stems for a better, more immersive audio experience than ever before with RX Final Mix.
System Requirements
RX 5 Audio Editor
RX 5 Audio Editor runs as a standalone application, or as a suite of plug-ins for your DAW or NLE.
Mac: OS X 10.8, 10.9, and 10.10
Windows: 7, 8, and 10
Plug-In Formats:
Audiosuite DPM & AAX
AU 32 & 64 bit
VST 2 32 & 64 bit
RTAS 32 bit
AAX 64 bit
Host Compatibility:
In addition to being available in RX 5 Audio Editor's standalone mode, the modules are also compatible as plug-ins for popular hosts likePro Tools (10 - 12.2)
Nuendo 6.5
Media Composer 7.0.4
Premiere Pro CC 2015
Final Cut X
DaVinci Resolve 12
Media Composer 8.4.1
RX 4
Fairlight 5
Audition CC 2015
Logic Pro X
Cubase 8.0
Sony Sound Forge 11+
RX Final Mix
RX Final Mix runs as a plug-in for your video or audio editing software.
Windows: 7 or later
Mac: OS X 10.7-10.10 (Intel only)
Plug-In Formats
Audiosuite DPM and AAX, RTAS 32 bit, AAX 64 bit, AU, VST 2 and VST 3 32/64 bit.
Host Ccompatibility
RX Final Mix is currently compatible as a plug-in for many audio and video editors, including:
Pro Tools 10-12
Nuendo 6.5
Premiere Pro CC 2014 and 2015
Media Composer 7.0.4 & 8.4
Final Cut X
Audition CC 2014 and 2015
Logic X
Cubase 7.5 & 8
RX 4
VST, VST 3, AAX, RTAS, and AudioSuite will support mono, stereo, 5.0, 5.1, 7.0, and 7.1. AU will support mono up to stereo only. For hosts that support both VST and AU, surround functionality can be used via VST. For AU-exclusive hosts, namely Final Cut and Logic, RX Final Mix supports stereo only.
RX Loudness Control
RX Loudness Control runs as a plug-in for your video or audio editing software.
Windows: 7 or later
Mac: OS X 10.7-10.10 (Intel only)
Plug-In Formats
AudioSuite DPM & AAX, Adobe Extension for Premiere Pro CC, and Adobe Extension for Media Encoder CC.
Host Compatibility
RX Loudness Control is currently compatible as plug-ins for Pro Tools 10-12, Media Composer 7.0.4 and 8.3.1, and Premiere Pro CC. Although we support CC 2015, you will have to manually move the presets from the old location to the new location in order to load them. Additional host support is under development.
Insight
Windows: XP (32-bit Service Pack 3), Vista (64-bit), 7, 8 
Mac: OS X 10.6.8–10.10
Plug-In Formats
Pro Tools 7.4–12 (RTAS, AudioSuite, 64-bit AAX), VST, VST3, Audio Unit, DirectX
Plug-In Host Compatibility
Compatible with both 32-bit and 64-bit hosts, like Pro Tools 7.4+, Avid Media Composer, Nuendo, Cubase, WaveLab, Logic, EDIUS Pro 6.5, Final Cut Pro X, Audition, Premiere Pro (Surround only), SONAR, REAPER, Digital Performer, Sound Forge Pro, Vegas Pro, and many more.
Graphics Card Requirements
For use of the scrolling 3D Spectrogram, Insight requires a graphics card that supports Open GL 2.0
Awards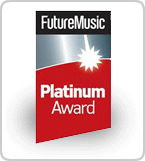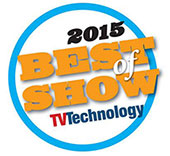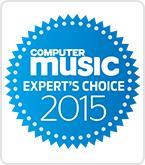 You may also like