Rob Papen eXplorer III Crossgrade Multi (Inc FREE Upgrade to eXplorer IV)
Anyone who buys or crossgrades to eXplorer III will get to upgrade to eXplorer IV for FREE! This means you'll get Predator 2 with all its incredible new features and presets for no extra cost, as well as RP-VERB 2 when it's released later this year.
IMPORTANT: This Crossgrade is for users who already own three + Rob Papen Plugins (excluding the free RP-AMOD) or the Urban/ EDM Bundle. Your existing registrations will need to be checked by us. After purchase please confirm the serial number of the Rob Papen products you already own via email to support@pluginboutique.com.
Do you only own one or two Rob Papen titles? Top up your collection to three titles (RP-Delay and Punch BD are only £39.95 each!) 
Rob Papen is one of the world´s leading sound designers and over the last few years he has released a series of multi-award winning high quality software plug-ins which have become essential tools for many of the world´s leading music producers. Now you can purchase the whole Rob Papen collection in one single package - eXplorer 3.
Combining all Rob Papen virtual synths plus the company´s four award winning effects plug-ins, eXplorer 3 provides all the tools you need for contemporary music production including thousands of rich, complex, track-ready presets created by Rob Papen and guest artists including acclaimed DnB artists Noisia.
Since eXplorer was first released in 2011, it has been updated to include Punch, Blade and now Blue 2, RP-AMOD and Predator FX at no extra cost, so now more than ever eXplorer 3 represents fantastic value for money! 
The following products are included in this package. (Click each UI for more info)
First released in 2005 BLUE already reflected Rob Papen's cutting-edge, creative, and — most importantly — musical approach towards developing virtual instruments by first delivering FM and subtractive synthesis, then duly adding Phase Distortion and wave shaping synthesis into the highly creative mix to create one seriously creative combination. Rob Papen himself called it 'Cross-fusion synthesis' since it covered so much musical ground so effectively.
Predator is a "phat sounding" killer synthesizer that combines inspiring presets and first-class features to make this your 'go-to' synth for contemporary music production. The user interface has been designed so that almost all controls are visible on screen, making it fun and incredibly easy-to-use. And if you're unsure about a particular synth function, simply right click your mouse to access the help screen.
Predator is packed with powerful features such as Preset Quick Browser, Preset bank Mananger, Preset Morphing, Intelligent Preset Variation, MIDI and Synth Controllable FX, Unison Detune, Chord Memory and an extremely versatile Arpeggiator.
Cutting edge synth plug-in for the creation of unique sounds quickly and easily. The initial idea for the Blade virtual synth was born out of Rob Papen´s desire to have more 'human input' into the sound using the keyboard and controllers like the pitch bend or modulation wheel. An XY pad is perfect for the human input, but it only controls the filter and volume. This was too limiting for Rob Papen who wanted to also be able to control the 'harmonics' of the oscillator... changing the waveform using the XY pad.
With Punch, Rob Papen delivers a brand new speaker busting, body rattling software instrument. Punch delivers synthesized drums in the finest audio quality and with breathtaking features for the contemporary producer.  You can can use synthesis to build your own unique sounding drum-kit, but also your own samples can be loaded into Punch to complete your kit. Your sounds can then be crafted using the stunning features, filters and huge synth power we all know from other RP synthesizers.
SubBoomBass is filled with excessive amounts of low end ammunition to detonate your tracks! With presets designed by the legendary Rob Papen and other guest artists, this dedicated bass synth will supply you with huge cone-rattling sounds that will devastate any dancefloor. This software instrument is great for Hip Hop and RnB but can also be used for Dubstep, Drum and Bass, Garage, Grime and much more… 
Electric & acoustic guitar grooves with sequencer and synth effects. By using the RG on board sequencer it is possible to create classic Rhythm Guitar grooves, but beyond that you can use the synthesizer features and effects to make fresh new edgy guitar grooves. To play the grooves RG is using a keyboard layout of major chords and minor chords, each with two sequence patterns (A or B) option. It is only a matter of hitting a single note in the major keyboard range or minor keyboard range and the groove plays. 
At the Dutch Dancefair 2014, DJ Promo (aka producer Sebastian Hoff) and DJ Free-K (aka producer Freek Vergoossen) approached Rob Papen with the idea of a synthesiser that focused more on 'distorted' sounds with an easy to use layout.
Renowned for delivering fresh, cutting edge and musical plugins for producers, Rob Papen invited the DJs to his studio for a brainstorming session resulting in a list of 'must have' features and tools for a brand new synth. Armed with this list and several more brainstorming sessions later, Rob Papen and his development team created a powerful new virtual synth RAW.
RP-Distort is not just a distortion unit, but much more. The distortion unit inside RP-Distort can be combined with an analog modelled filter, compressor and widener unit. These units can be re-ordered, but can also be turned on or off. So in case you only want a great analog modelled filter... RP-Distort can offer this. Or only the unique widener unit which is great for widening a boring mono track.
On top of that, the controls can be modulated using midi sources or by one of the 4 build in LFO's that can sync to your host tempo..
Delay insanity. reverser, 6 lines, 8 filters, 4 LFOs & more. The perfect accompaniment to RP-Verb, this latest effects plug-in from Rob Papen includes numerous new features that will transform the way you mix your music – whether it be electro dance vocals or acoustic orchestral instruments.
RP-Delay is a unique delay with a particular focus on some very special features, including brand new FX routing! To explain, the sound reverser can reverse the input, while simultaneously reversing one of the delay lines. The reverse sound can also be triggered via a midi keyboard, generating totally new sounds, and sending them into the reverser with its own filter and distortion!
RP-AMOD
As you will probably know, a modulator is a term that is used in synthesizers. They are various types of settings that can change and alter a sound. With RP-AMOD you can use it's modulators to alter your audio in different ways.
We have added 'Phaser', 'Flanger', 'Chorus', 'Ensemble' and 'Tremelo', which are classic audio modulation FX. What differs with RP-AMOD from these classic versions, is that you can also 'tempo sync' them to your music, and you can use two FX at the same time in various routing configurations. These routing options are not only in serial and parallel, but you can also 'filter split' the audio signal ahead of going to both of the FX!
In the virtual music world there are a countless number of different EQ's available...so why another one?
Well, Rob Papen is all about sound and he was convinced he could add something special to the EQ plugins. When you first open RP-EQ in your DAW software  you will see that it is far from a basic bread-and-butter equalizer. Unique elements were added to the core equalizer unit.
System Requirments
PC: 32 & 64 bits VST and AAX for Windows XP / Vista / Windows 7/ Windows 8/ Windows 10
Mac: 32 & 64 bits AU, VST and AAX  for OSX 10.6 or higher
Serial/license system
2nd serial for 2nd computer/laptop is available after you have registering the product's original serial/license
Awards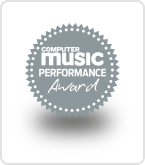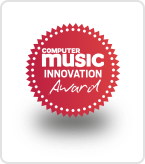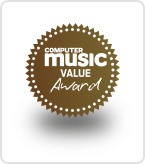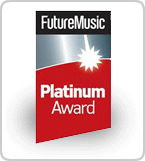 Product Reviews
On the surface, Predator's feature set looks very familiar: three oscillators are pumped through a multimode filter and a handful of modulation...

If you are making dance music, industrial noise, or creating sound design for games that require a little more 'edge'... You'll want...
You may also like