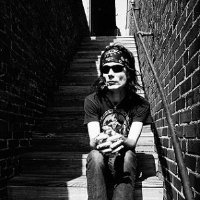 "UVI has the best virtual instruments in the world! Falcon is simply amazing and is the most used instrument in my library since its release."
Jacob Bunton (Songwriter, Producer & Musician). Jacob Bunton is an Emmy Award-winning songwriter and multi instrumentalist as well as playing in the bands; Mars Electric and Adler.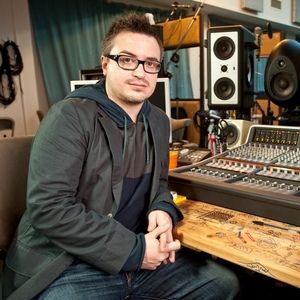 "Falcon is amazing, it sounds so deep and thick."
Rik Simpson (Coldplay, Jay-Z, Kasabian). Rik Simpson is a multi Grammy Award-winning British record producer, sound engineer, musician, and songwriter.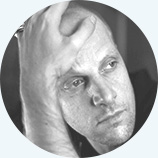 "It's a sound designer's dream really..."
Simon Stockhausen (Sound Designer & Composer). Simon Stockhausen is a Sound Designer & Composer from Bensberg, Germany.

Most Complete Hybrid Instrument Available
Mix and Modulate Samples, Synthesis Modules, FX and more in Today's most Extensive and Streamlined Hybrid Instrument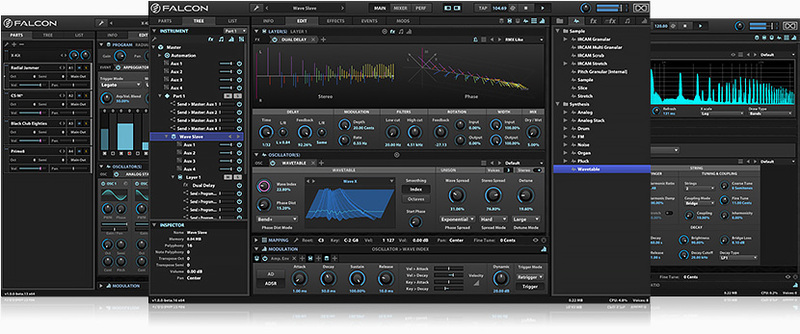 Falcon version 1.2 is a free update delivering new and updated modules, new factory presets and enhanced functionality. 3 new effects have been added including Phasor, an automatic variable 12-order phaser, Phasor Filter, a manual version of Phasor, and Diode Clipper, a circuit-modeled clipper effect. A number of existing modules have been updated including IRCAM Stretch oscillator now with a Remix section allowing discrete mixing of the harmonic, noise and transient signal components, Dual Delay effect now with adjustable Mod Channel Offset and a Peak EQ built into the Feedback circuit, Xpander Filter now with a Thickness control and selectable algorithms, and Rotary and Tilt effects now with improved UIs. Falcon 1.2 also includes 100 newly crafted factory presets.
Incredible Sound Quality
15 state-of-the-art oscillators, including stunning granular and time-stretching engines by IRCAM and fully-featured Wavetable, FM, Drum and Pluck modules
Unique and Powerful Effects
Over 80 high-quality FX including algorithmic and convolution reverbs, delays, modeled filters, distortions, dynamics processors, analyzers, multi-fx and more
Ergonomic and Adaptable User Interface
Take control over MIDI processing, synthesis, effects and modulation in a single window for an immediate and adaptive sound design workflow
Infinite Possibilities
Explore sound in exciting new ways using concepts you already know with no artificial restrictions to creativity, take it further and script custom event generators or even fully-scripted instruments with custom UI's
Falcon is an advanced and truly unlimited hybrid instrument, bringing together an extensive collection of cutting-edge oscillators, effects, modulators and event processors and delivering them in a workflow-adaptive and highly-scriptable environment. Falcon allows you to create and manipulate sound with unparalleled precision and finesse, from basic sample slicing and synth design to extravagantly modulated multitimbral hybrids. Falcon runs stand-alone or in your DAW as a plugin, is natively surround capable up to 10.2 channels, can take just about any sound you can throw at it for fuel (and some pictures, too) and is fully compatible with all UVI Powered instruments.
Falcon comes with an incredible collection of factory presets created by some of the most respected sound designers in the world. Tap them for instant gratification or to inspire your own sound design. Component presets are available for everything from oscillators and effects to modulation sequencers, allowing you to quickly explore options and find one that works, fast. Create your own presets for nearly any module and build custom libraries so you can easily recall ideas for future use.
As an added bonus, each Falcon license includes a $100 voucher good towards the purchase of any sound library at uvi.net. Enhance your Falcon experience immediately with one of our premium instruments like CS-M, or grab Mayhem of Loops for a massive fuel injection to your new sampling workstation.
Whether you're looking for a large package of new sounds and instruments to explore or a creative environment to realize efficient, reliable and sophisticated sound design with, Falcon is an innovative and powerful choice.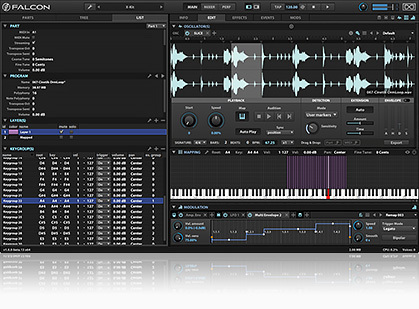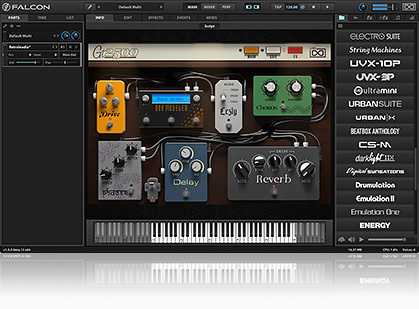 Feature Overview
Oscillators
Falcon offers 15 highly-optimized oscillators covering the spectrum of modern sampling and synthesis techniques. Sample-based oscillators include IRCAM Granular, IRCAM Multi Granular, IRCAM Scrub, IRCAM Stretch, Sample, Slice and Stretch. Synthesis oscillators include Analog, Analog Stack, Drum, FM, Noise, Organ, Pluck and Wavetable. Falcon's oscillators sound incredible and are optimized for efficient performance.

Effects
Over 80 high-quality effects are at your disposal, categorized for easy navigation: Delays, Reverbs, Modulation, Filters, Equalizers, Amps and Stereo, Drive and Distortions, Dynamics, Analysis and more. UVI's rich heritage of effect design is in full force with sophisticated delays, versatile reverbs (including the Sparkverb algorithm and an optimized convolution reverb), compressors, vinyl, reamping effects and more. Add effects at the patch level, as sends or even per note.

Modulation
Rich sound means motion and Falcon can create it whenever and however you need it. AHD, Analog ADSR, Attack Decay, DAHDSR, Drunk, LFO, Multi Envelope and Step Envelope modulation generators all come standard and can be used to effect nearly anything in the Falcon environment. Create variation over time or on demand, drive your oscillators, effects or even other modulators, then add the most important parameters to the macro panel for clear and intuitive performance control.

Events
Falcon's Event processors provide control and analysis of the pre-synthesis phase of your sound, from manipulating incoming MIDI data to creating it algorithmically. Utilize factory processors such as an advanced Arpeggiator, Micro Tuner, Chorder, Harmonizer, Strum simulator, MIDI Player, Unison and Shepard effects, or code your own from scratch with the powerful Lua scripting language.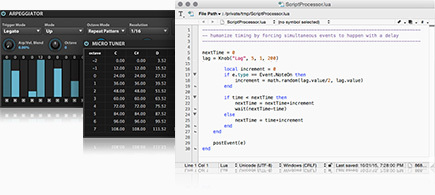 Interface
From editing at the component level to mixing and realtime performance of multiple instruments, Falcon's interface was designed to be both ergonomic and adaptable. Due to the nature of instrument design and interactive music performance, projects can quickly become large and multifaceted. Falcon's UI was structured to help mitigate that complexity and allow you to quickly focus regardless of level of detail.

Performance
Falcon was designed with a rich performance toolset including full Open Sound Control (OSC) implementation, host automation, flexible MIDI and audio routing, MIDI learn, key range and velocity range controls, keyswitching and more. Whether you're working with a single instrument or an ensemble, in a DAW or standalone, Falcon gives you the control you need to create dynamic and captivating performances.

Sounds
Falcon comes with an incredible collection of presets created by some of the world's most recognized sound designers, but there's much more to discover. Falcon is fully-compatible with all UVI and UVI-Powered instruments from a growing list of companies like Acousticsamples, Gospel Musicians, VI Labs and Virharmonic.

Scripting
Falcon implements custom scripts throughout its architecture allowing you to create everything from custom Event processors to professional-level skinned instruments with the powerful and lightweight Lua scripting language. Don't know anything about scripting? Don't worry, Falcon has a built-in visual editor for creating fully customized macro-driven interfaces.

At Falcon's heart is the UVI Engine XT™, a robust, reliable and CPU-efficient DSP powerhouse that's been constantly refined over the last 10 years. Leaned on by some of the largest names in pro audio, Engine XT provides a host of features that make Falcon one of the most flexible and feature-rich instruments on the market. What's happening under the hood has a significant effect on your experience.
System Requirements
Installer Sizes:
Windows installer: 434MB or Mac DMG: 403MB
Factory Library: 633MB (compressed ufs size)
Compatibility:
Mac OS X 10.7+ (32 and 64-bit)
Windows 7+ (32 and 64-bit)
Formats:
We've got you covered. Falcon's core has been optimized for efficient performance on all popular platforms and DAWs
HD Surround Capable
Native support for channel configurations from Mono to 10.2 and sample rates to 192 kHz and beyond. Whatever project requirements you encounter, rest assured Falcon can handle it.
Native 64-Bit
Synthesis, sampling and effects all operate on a native 64-bit core, able to handle extremely complex projects even if your hardware isn't new.
MPE Ready
Falcon is ready for the next-generation of expressive multi-dimensional controllers with comprehensive mapping support and factory presets designed especially for MPE devices.
Supported File Formats
Soundbanks (.ufs), AIFF, FLAC, MP3, MP4 (with QuickTime installed on Windows for MP3/MP4), REX1, REX2, SDII (on Mac), WAV, WAV64, SFZ, SND, CAF
File Streaming
Hybrid instruments can call on huge volumes of audio data which has historically translated to a memory black hole for production machines. That era isn't completely over, but it can be with Falcon. Stream audio files of any size, even lossless, instantly.
On-The-Fly Conversion
Import audio files of nearly any format, bit depth or sample rate regardless of your project settings. Falcon's on-the-fly resampling provides a seamless 'it just works' sample experience.
Authorisation
Falcon uses requires the FREE iLok account/Licence Manager for authorisation, and includes 3 activations per licence. Authorsations can be stored on computer hard drive or iLok dongle. Initial activation requires an iLok account (free) and an active internet connection.
Future Proof
Rest assured that your projects will continue to stay viable on modern hosts and operating systems well into the future. A core effort with tens of thousands of development hours and a huge user base behind it, you can relax knowing updates will roll out consistently and you'll always have a technical edge.
Note: A FREE iLok account/Licence Manager is required (USB dongle/key not required).
Awards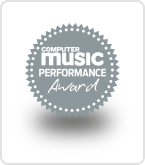 Product Reviews
UVI's new flagship synth plugin named FALCON is a hybrid instrument where the people at UVI have tried to merge synthesis and sampling...

A feathery new entry to the power synth market. Parisian developer UVI is best known for its free UVI Workstation sample-based synth and the many...

UVI are a French software development company who make a wide variety of instruments, sample libraries and workstations. Falcon is UVI's...
You may also like