Are you trying to achieve that perfect sound? We're here to help.
Any audio fan knows the strain of the mixing and mastering process. Whether it be a musical composition, a soundtrack for film or even sound design for a game - the final mix is the sonic result that is heard by the listener. We at Plugin Boutique have put together a bundle that we truly believe will aid in you in achieving the results you desire. 
For the analogue sounding master compression and limiting, in our opinion there isn't a better plugin on the market than Professional Sound Projects PSP Vintage Warmer 2. Acon Digital are providing an incredibly intuitive and transparent EQ with Equalize and the four plugins in one DCAM Dynamics from Fxpansion has your busses, envelopes and multiband compression dialed in.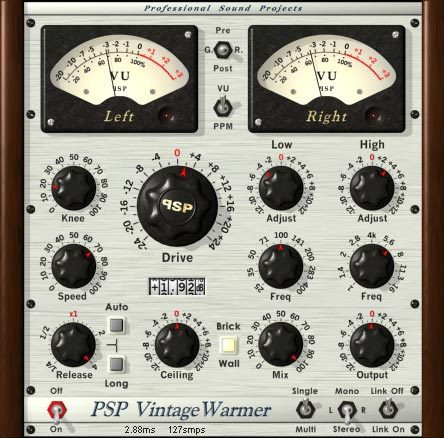 PSP VintageWarmer2 is a high-quality digital simulation of an analog-style, a single- or multi-band compressor/limiter. It combines rich, warm analog processing with a straightforward user interface, and comes with a comprehensive library of presets. The plug-in processor is highly flexible and can be used for both softknee compression and brick-wall limiting. This makes it an essential tool for mixing and mastering engineers. 
Careful attention has been paid to PSP Vintage Warmer's overload characteristics with the processor being capable of generating saturation effects typical of analog tape recorders. PSP Vintage Warmer also incorporates professional VU and PPM metering together with accurate overload indicators thereby assuring professional quality results.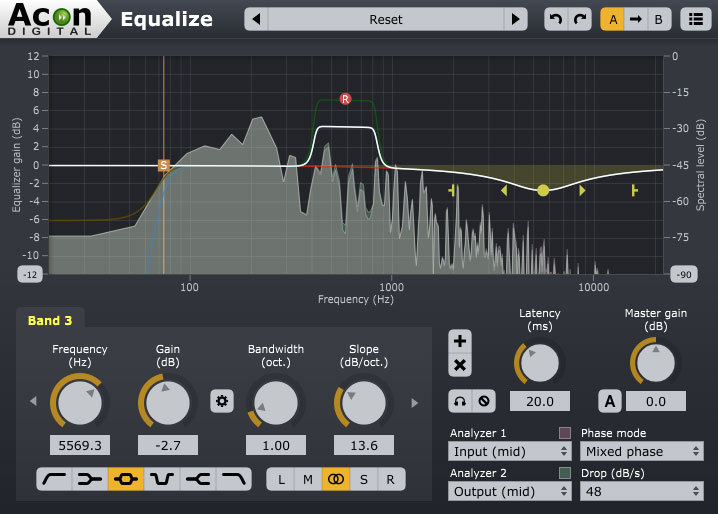 Acon Digital Equalize is a parametric equalizer plug-in that combines unique features with excellent workflow and an intuitive user interface. Unlike other equalizers, you can freely adjust not only center frequency, gain and bandwidths, but also the filter slope for each band. The filter slope can be set anywhere from 3 dB to ultra-sharp 120 dB per octave. Needless to say, you can operate Equalize as a zero latency plug-in when using the minimum phase mode or choose to preserve the phase relationships in the linear phase mode. Equalize goes one step further, though, and introduces the unique mixed phase mode that allows you to set the latency freely in the range 5 to 120 milliseconds while preserving the phase relationships as far as possible. That gives a unique control over potential pre-ringing artifacts which is a common problem with linear phase filtering. Latency values below 20 milliseconds ensure that any pre-ringing is masked by the temporal masking of the human hearing while preserving the time-alignment across the audible frequency range.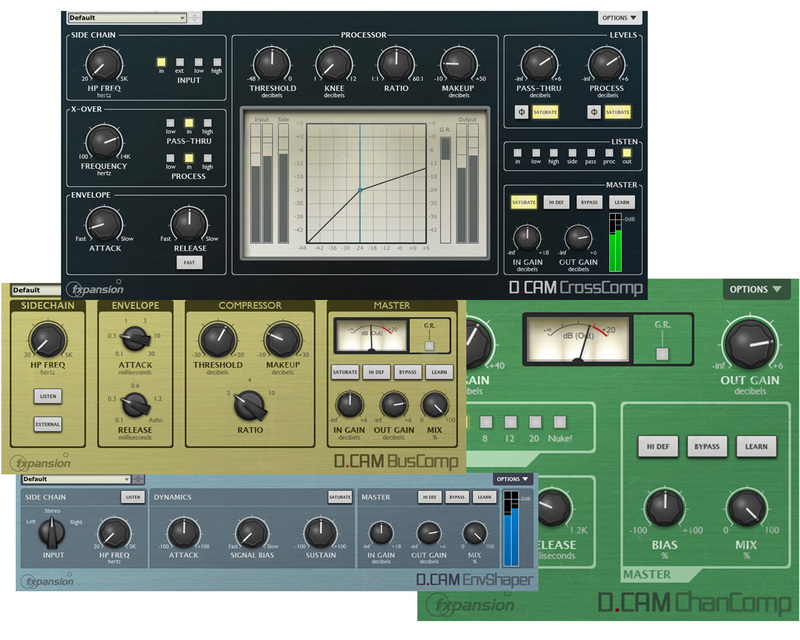 FXpansion DCAM Dynamics offers a variety of different flavours of high-quality circuit-modelled dynamics processing. The included plugins are perfect for everything from taming tricky transients to heavy, creative sculpting effects and everything in between. Classic console bus compression and channel limiting amp processors are provided alongside a transient shaper and frequency-selective compressor making DCAM Dynamics a great all-purpose dynamics toolbox.