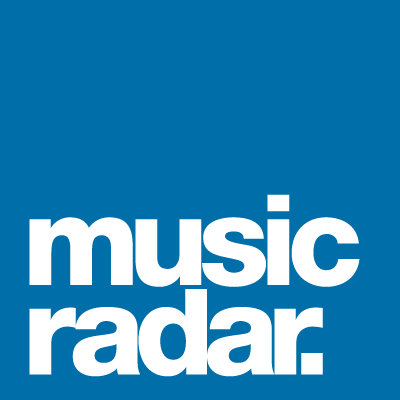 "You can't help but be impressed by the richness of the samples"
MusicRadar. MusicRadar is a music website that offers information pertaining to artists and their music, with interviews, product news and reviews, and online music lessons.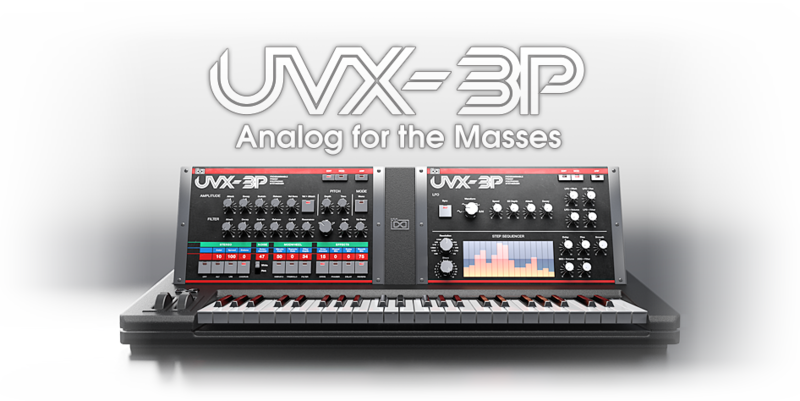 A Superb Instrument at an Outstanding Price
In 1983, Roland introduced one of the first affordable analog synths, the JX-3P. The JX-3P signaled a shift away from control dense synths like the JUNO and JUPITER series for a less intimidating, more entry-level aesthetic aimed at players who wanted the Roland sound without being distracted by a slew of controls.
That said the JX-3P was in no way technically inferior, offering many of the same components as its more expensive siblings' it even boasted dual DCO's per-voice compared to a single in the JUNO series making it somewhat of a sleeper powerhouse.
Not as pervasive as the JUNO series, the JX-3P was still a very capable and expressive instrument used by many well known pop acts such as Stevie Nicks, Vince Clark and The Cure as well as electronica pioneers Orbital and The Future Sound of London.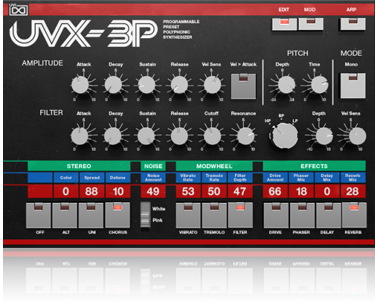 UVX-3P was developed with the same care and thoroughness as our other Vintage series instruments. A JX-3P was fully restored to factory spec, programmed by members of our sound design team and deeply multi-sampled, capturing samples both dry and with the built-in analog chorus enabled. Great care was taken to capture a wide range of the sonic capabilities of this synth, giving you 160+ presets in all. 
Explore the included sounds or design your own patches from scratch through an immaculately prepared UI. Take your sound design even further with the wide range of effects available in the industry leading UVI Engine.
Adding the UVX-3P to your music arsenal is a no-brainer!
Summary
Size : 5.92 GB library
Collection : A vintage soft-synth inspired by the Roland JX-3P
Content : 1 instrument, 168 presets, 6,723 samples
Sample Resolution : 44.1 kHz. Recording at 96 kHz.
System Requirements
Supported Formats:
UVI Workstation: Audio Units, AAX, VST, Stand-alone
Supported Operating Systems:
Mac OS X 10.7 and higher (32 and 64-bit) - (OS X 10.11 El Capitan supported)
Windows 7 and higher (32 and 64-bit) - (Windows 10 supported)
Requirements
Hard Drive: 7 200 rpm recommended or Solid State Drive (SSD)
4GB RAM (8GB+ highly recommended)
FREE iLok account - not necessarily an iLok dongle, just a free account
Internet connection for the license activation
Tested and Certified in:
Digital Performer 8+, Pro Tools 11+, Logic 9+, Cubase 7+, Nuendo 6+, Ableton Live 8+, Studio One 2, Garage Band 6, Maschine 1 & 2, Tracktion 4+, Vienna Ensemble 5, Reaper 4, Sonar X3, Main Stage 3, MuLab 5.5+
Product Reviews
80s Roland synth emulation Running in the UVI Workstation ROMpler engine or MOTU MachFive, UVX-3P is a 6GB multisampled JX-3P - a low-end (but very...
You may also like