Nugen Audio Electronic Bundle
Introducing the Nugen Audio Electronic Bundle (Plugin Boutique Exclusive).
Featuring two of Nugen Audio's ground-breaking and intuitive plugins, MonoFilter and Stereoizer as used by professional engineers and producers the world over. Bring transparent solidity to your bass with MonoFilter and expand your stereo image with Stereoizer's full range of stereo enhancement tools to achieve a professional mix.
Up until September 30th you can get access to these two Pro Audio mixing and mastering tools together with a bundle saving of just under 50% off exclusively at Plugin Boutique!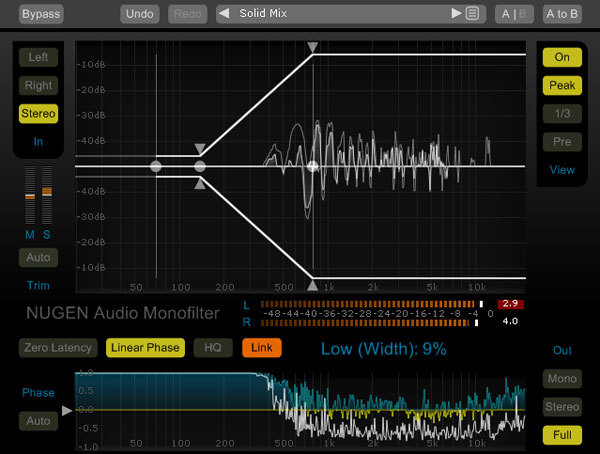 Trusted by producers the world over, Monofilter grabs hold of your bass and roots it solidly within your mix. With its intuitive controls you can quickly anchor the power, while retaining the essential character and perceived spatial characteristics of the original sound.
Bring transparent solidity to your bass. Sharpen, define and align for the tightest mix using Monofilter in every track. With presets for every situation and controls for fine tuning to perfection, Monofilter anchors your bass with ease.
Monofilter defines the centre of your bass, so easily lost through stereo effects processing, synth sound generation, unwanted phase inconsistencies and live recording mic. bleed. Market-leading features give you really accurate control over stereo spread, transition and phase alignment, with precise visual feedback in a tactile interface that lets you grab the applied stereo envelope and manipulate it directly – without using abstract parameters and knobs.
Learn more about MonoFilter HERE.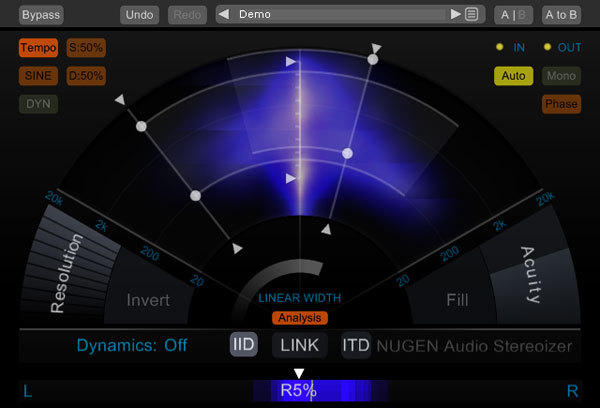 Rapid, intuitive access to the big sound all professionals strive for. Stereoizer hits the bullseye, with the assurance of superb mono compatibility and no unwanted artifacts.
Expand your stereo image. Mono to stereo, stereo to super-wide and everywhere in between. Natural extension or extreme effects, Stereoizer provides it all, with plenty of presets & detailed control for the expert.
Stereoizer offers you the full range of stereo image enhancement, from gentle width adjustments to huge dynamic ambiences that transform the soundstage. With visual audio analysis feedback and a clear, logical control layout, Stereoizer is satisfying to use and gives great results with the minimum of effort.
Learn more about Stereoizer HERE.
System Requirements
Available formats
AAX, VST, AU and AudioSuite in both 64-bit and 32-bit versions. RTAS is also available as 32-bit only.
Mac
Windows