iZotope Music Production Bundle Upgrade from Ozone 7 Advanced
This is an upgrade to the iZotope Music Production Bundle for customers who own Ozone 7 Advanced.
You will be asked to email your existing Ozone 7 Advanced serial to our support so iZotope can confirm it is valid. Once your status as a registered user has been verified we will add your Music Production Bundle serial number to your account and notify you via e-mail.
Give Your Tracks the Complete Studio Treatment.
iZotope's new Music Production software bundle assembles five award-winning tools into a go-to collection of the industry's best mixing, mastering, and vocal production plug-ins—all in a single bundle for both beginners and experts alike.
Add clarity, punch, and life to dull mixes with Alloy, enhance and tune up vocals with Nectar, and then deliver professional-sounding masters with the most "Advanced" version of Ozone. Trash offers up a world of distortion and sonic experimentation. And Insight helps visually diagnose what's going on with your mix.
Elegant workflows and built-in visual feedback make the Music Production Bundle accessible for any musician, engineer, producer, or sound designer.
What's Included in the Music Production Bundle? (Click the plugin's UI for more information)
Ozone 7 Advanced: Essential Mastering Tools
Produce a full, polished sound with the critically acclaimed set of mastering tools in Ozone 7 Advanced. Glue a mix together, control dynamic range, and add deep, rich character with Ozone's new vintage modules: Vintage EQ, Vintage Compressor, Vintage Limiter, and Vintage Tape. Bring the best sonic characteristics of analog hardware to your digital recordings. Plus, preview the sound of your masters before you output with the new Codec Preview. Ozone Advanced also includes all ten of Ozone's modules as separate plug-ins for adding the Ozone power on your mix busses.
Nectar 2 Production Suite: Treat Your Voice
Bring a vocal track to life with the only complete set of tools designed specifically for voice. Whether you're a producer, engineer, musician, or voiceover artist, Nectar 2 Production Suite helps you easily recreate classic vocal styles or create brand-new ones with a sound that's uniquely yours. Add impact with modeled plate reverb, harmonic saturation, and a wealth of creative effects. Stay in tune and remove distracting breaths without tedious, time-consuming editing. Rapidly audition different vocal sounds with 150+ presets in a variety of genres. Whether you're tracking or you're mixing, Nectar 2 delivers professional vocals in an instant.
Alloy 2: Essential Mixing Tools
Alloy 2 gives you futuristic tools, fast results and most importantly, fantastic sound. Far more than just a traditional channel strip, Alloy 2 is a modern twist on classic mixing. The basics have been re-imagined with forward-thinking features and time-saving flexibility. Innovative sound sculpting tools are ripe with potential for delivering your distinctive sound. And best of all, Alloy 2 allows you to focus on mixing without distraction, neatly packaging the mixing essentials in a self-contained plug-in that puts everything you need at your fingertips. Bring character and life to every element of your mix with Alloy 2.
Trash 2 Expanded: Distort. Mangle. Transform.
Trash 2 takes destroying your audio to the next level. Combine the power of multi-band, dual-stage distortions and advanced post-filtering for immediate sonic transformation. Give your low end some thump, get a warm crunch on the midrange, and let your high end soar. Trash any track: not just guitars and basses, but drums, synths, pads, vocals, brass, woodwinds, and more.
Also included, you can increase your distortion potential the additional new presets and impulses in our two versatile Trash Expansion Packs, Classic Textures and Edge.
Insight: Visual Intelligence for your Mixing and Mastering
Insight iZotope's metering suite, provides an extensive set of audio analysis and metering tools, perfect for visualizing changes made during mixing and mastering, troubleshooting problematic mixes, and ensuring compliance with broadcast loudness standards. Fully customizable and scalable, Insight allows you to visually monitor all relevant information from your mono, stereo or surround mix in a convenient floating window. Keep an eye as well as an ear on your mix at all times with Insight.
System Requirements
Windows: 7 and 8
Mac: OS X 10.8–10.10 (Intel only)
Plug-in formats
Pro Tools 10 & 11 (RTAS, AudioSuite, 64-bit AAX), VST 2, VST 3, and Audio Unit.
Plug-in host compatibility
Pro Tools 10 & 11, Logic, Ableton Live, Cubase, Nuendo, WaveLab, Digital Performer 8, StudioOne, GarageBand, Audition, SONAR, REAPER, Sound Forge, FL Studio, and many more. Try a free, 10-day trial today
Graphics card requirements
For use of the scrolling 3D Spectrogram in Insight, Ozone 6 Advanced requires a graphics card that supports Open GL 2.0.
Awards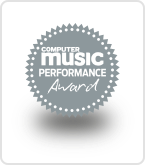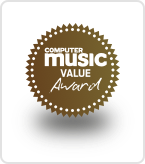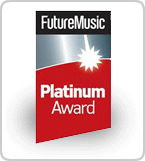 You may also like