The Idea & Process
The concept behind Cassette Piano was to record piano sounds on to cassette (in every key x 3 velocities) with a classic old & wonky cassette recorder and compile these 264 samples within a Kontakt instrument with a sleek, simple and synth-like GUI.
Every note of this instrument has been carefully denoised with a high quality algorithm to avoid noise stacking when playing more than one note. Noise can still be added with the noise slider - it's much more flexible this way and allows the ability to adjust the volume of the noise independently whilst also applying parameters such as filtering. It also creates a more realistic sound, so when playing a five voice chord, only one sample of noise instead of five stacked on top of each other will be heard. 
The End Result
Useful and fun production tool - If you like vintage sounds and you're looking for something to enhance your production toolbox, then this product will be for you.
Simple interface - Everything is laid out on one page allowing fast sound design possibilities.
Simulated Round Robin - Makes notes sound realistic when played ostinato (even when playing fast) - Check out the introduction video to hear it in action.
Variety of sounds - With this instrument you can easily create some weird sounds and there are already 39 presets included to get you started.
Features
1,1 GB of samples (330 MB after lossless Kontakt compression)
Simulated Round-Robin
REV (reverse) mode
Mono mode
3 velocity layers
One-page interface for easy and fast sound design
39 presets
System Requirements
Full version of Kontakt 5.5.1 (or higher) is required - you can load this instrument in Kontakt Player but it'll work only for limited time.
More by THEPHONOLOOP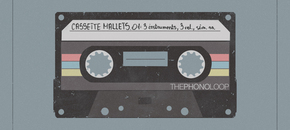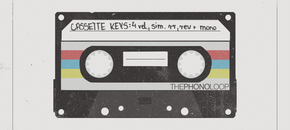 You may also like