DM-307A: Cinematic Artists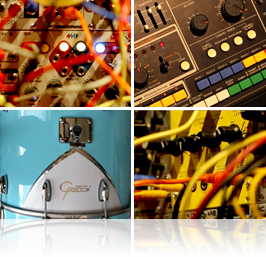 DM-307 for Ableton is a collection of production-ready drum racks, loops, and one-shots in a variety of contemporary musical styles; including electronic, hip hop, industrial, latin, rock and cinematic. The packs contain content derived directly from Heavyocity's award-winning DM-307: Modern Groove Designer which was developed through experimental recording, sound design, and synthesis techniques, resulting in a highly-stylized collection of modular synth drums, live percussion, and processed classic analog drum machines.
Pack Details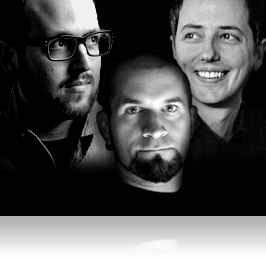 The Featured Cinematic Artists pack contains loops created by film and video game composers Jason Graves (Dead Space, F.E.A.R.), Joe Trapanese (Oblivion, Tron: Legacy), and Kevin Riepl (Gears of War, Contracted, Aliens: Colonial Marines). The loops, originally presented as MULTIs in, are now formatted for Ableton in both "full" and "stem" form for intuitive manipulation. Also included are 3 multi-layered Drum Racks and categorized One-Shots.
The Sound of DM-307A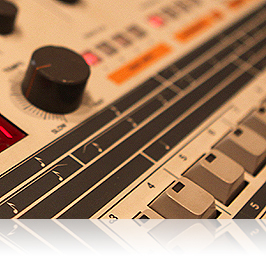 For nearly a year, Heavyocity captured in-depth recordings of a wide array of percussion instruments. Sounds were recorded through an all analog signal chain with gear including API, Grace, and Neve mic pre's, and Manley EQ's. With instruments ranging from congas and bongos, to small metals and triangles, and an arsenal of drum kits, DM-307 provides a vast range of organic timbres at your fingertips.
Features
1.33 GB (2.95 GB uncompressed)
3 Multi-layered Drum Racks
759 One-Shots
146 Kicks
119 Snares & Claps
137 Hats
167 Perc
190 Cymbals & FX
402 Loops
66 Full Loops
System Requirements
PC: 
Windows 7 (latest Service Pack, 32/64 Bit, Intel Core Duo or AMD Athlon 64 X2, 2GB RAM
MAC: 
OS X 10.7, Intel Core Duo, 2 GB RAM
Please Note:
Ableton 9 Standard or Ableton 9 Suite
Available as direct download only
You may also like