Reimagine Compression
Epoch is a powerful character compressor which uses comb filtering to simultaneously affect dynamics and tonal coloration.  Phase rotation and fractional delay afford tuning. Processing is applied non-linearly by a lightning-fast dynamics section incorporating transient detection with lookahead and a parallel signal path. 
Epoch was originally designed for the critically demanding mastering environment, but we gave it extended control ranges to accommodate creative mixing uses as well. Thus Epoch generally has excessive capacity when tackling demanding dynamics tasks, while it always maintains superb poise, even when abused as a mangling filter. Epoch's musically pleasing compression is ideal for use on instrument tracks, submixes, and full program material. 
Welcome to Epoch
Epoch combines extreme precision with the cherished euphonic qualities of classic analog processors. Attention to detail allows Epoch to excel in musicality and sonics. Epoch's exceptional power and silky character won it a CM Magazine Innovation Award. 
Features
Dynamics Section
Feed-Forward and Feed-Back Detection Circuits 
Transient Sensitivity with Lookahead 
Optical Detector Type Behaviour 
Gate/Expander Type Behaviour
Program Dependent Release 
High Quality Oversampling 
External Side Chaining
Comb Filter Section
Bi-Directional Sub-Sample Delay 
360° Phase Rotator
General
Undo/Redo with Unlimited History 
Four Persistent Memory Banks 
Double Precision Signal Path 
Parallel Processing
Secret Sauce
System Requirements
PC:
Windows XP or newer
CPU: Intel Core-Duo or better
Host DAW: Any VST2.4, VST3
MAC:
Operating System: OSX 10.5 or newer
CPU: Intel Core-Duo or better
Host DAW: Any VST2.4, VST3, or Audio Unit compatible host
Awards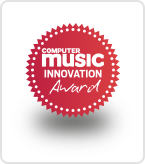 Product Reviews
Comb Filter Compression Plugin Every now and then, something genuinely new lands on our test bench, and Epoch (VST/AU) appears to qualify as just...
More by Cerberus Audio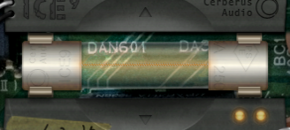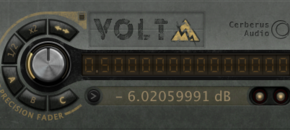 You may also like