"It's a unique processor for bottom and top end treatments and its sound is so warm that sprinkling a little PE 1C onto vocal parts or using it more comprehensively on bottom-heavy content will allow you to produce results unattainable with regular EQs."
Resident Advisor. Media/News/Publishing

"We are excited to experience the PE 1C in the digital domain and impressed again by the skills of Softube."
John G. Petersen. Designer and president of Tube-Tech.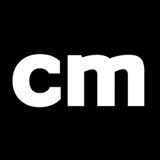 "Silky smooth tones. Easy to use. Works in many mix situations. A useful addition to your mixing toolbox."
Computer Music. Media/News/Publishing.

Loved and coveted by sound engineers all over the world for its super huge bass and its silky shiny treble, the PE 1C is Tube-Tech's modern day take on the famous Pultec tube-driven passive equalizer. It does things no other equalizer can, and when you start twisting the knobs you will find it's more versatile than it may appear at first.
We think the sound from this equalizer is the reason why some people started spelling "fat" with "ph" when describing a sound. The PE 1C will give you the most thunderous and solid low end on the planet, and in addition to that, a treble that is so silky and sweet you just want to cuddle into it.

The Tube-Tech PE 1C is a passive, tube-based equalizer suitable for many different sources ranging from bass drums and guitars to vocals, and not least for giving full mixes that extra weight and shimmer. The equalizer features a Low Frequency section made up of two low shelf filters which can be combined to attenuate and boost at the same time. These filters are actually bit apart in frequency even if they are controlled by the same frequency selector, and if you find the Boost gives you too tubby a sound, the Attenuate knob will clear that up for you.
The High Frequency section has a peak and shelving filter working in parallel, which provides a smooth and bright top end while never becoming brittle or harsh.
The Tube-Tech PE 1C plug-in by Softube captures every nuance of the hardware version. It has an extremely analog sound which is evident as soon as you start using it. Every aspect of this studio standard, 25 years in the making, is now finally available as a plug-in.
Features
The Pultec style equalizer!
Classic Tube-Tech sound, created together with the designers at Tube-Tech
Each and every component carefully modeled
Unique interaction between filters
Modeled output transformer
Extremely analog behavior of frequencies, phase, distortion, etc
CPU friendly
System Requirements:
Version 2.0 of the Softube plug-ins have the following minimum requirements:
All Native Versions:
Mac OS X 10.9 or newer
Windows 64-bit, versions 8 or 10
Intel Core 2 Duo, AMD Athlon 64 X2 or newer
Screen resolution larger than 1280x800
1 GB RAM or more, and at least 6 GB hard disk space for installation (individual plug-ins take less space)
Any VST, VST3, AU, or AAX (Pro Tools 10.3.7, 11.0.2 or higher) compatible host application
Softube/Gobbler account
Gobbler application to manage license activation and plug-in downloads
Please make sure that you always use the latest iLok License Manager. It is not included in the Softube installer, but can be downloaded from www.ilok.com
Broadband internet access for downloading installer and register licenses
Note: All Softube plug-ins support both 32- and 64-bit hosts, although a 64-bit OS is required. Supported sample rates: 44.1, 48, 88.2, 96, 176.4 and 192 kHz, in both mono and stereo.
AAX DSP version
For AAX DSP you need to meet the requirements for the Native version. You also need to have an Avid HDX processing card
Different plug-ins will have a different load on your HDX card, please see the AAX DSP Supported Instances per DSP card for more information
Please note: Windows XP and Vista are no longer officially supported.
You may also like