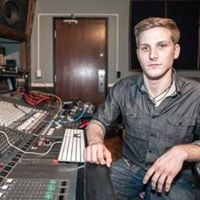 Ohhhhhh wow. Just installed Slate Digital's new 'Verb Suite Classics' and threw on the first preset I could find and it made the snare so fat and 3-dimensional. This reverb is absolutely living up to the all the hype i've been seeing from mixing and producer friends online. Bravo Steven Slate...!"
Nick Scott. Music Producer/Audio Engineer/Songwriter/Musician.

"It's time to turn my old 480L hardware. Well done Steven!"
Armando Avila . Audio engineer who's received a Grammy Award for Best Latin Pop Album and a Latin Grammy Award for Best Duo/Group Pop Vocal Album.

"Talk about the ultimate reverb. I can finally use all my favorite reverbs that they don't even make anymore."
George Acosta. Worldwide DJ and Music Producer who was nominated for America's Best DJ in 2013.
Introducing VerbSuite Classics
Why get just one reverb, when you can have them ALL!
For the first time ever, eight of the most popular professional digital reverbs from the past forty years can be accessed in a single plugin, some of which have never been modeled before. What makes VerbSuite sound different from any other available reverb is LiquidSonics proprietary Fusion IR processing, which captures the actual tone of the modeled reverb for the first time. Unlike static impulses found in typical convolution reverbs, Fusion IR is able to reproduce the evolving character of modulating digital reverbs, making the overall tone rich, smooth and dynamic.
System Requirements
Minumum Requirements:
Quad Core i5 Processor
4GB of RAM
Mac OS X 10.7 or Later
Windows 7 & Above
An iLok2 USB Key is required to run this software
Recommended System Requirements:
Quad Core i7 Processor
8GB of RAM
Mac OS X 10.9 or Later
Windows 7 & Above
An iLok2 USB Key is required to run this software
Supported Plugin:
Intel Mac 32bit: VST2, VST3, AU, AAX
Intel Mac 64bit: VST2, VST3, AU, AAX
Windows 32bit: VST2, VST3, AAX
Windows 64bit: VST2, VST3, AAX
Please note:
An iLok2 USB Key is required to run this software
You may also like