"I have it, am using it and love it."
Stephen Lipson. Guitarist, Producer and Songwriter (Frankie Goes to Hollywood, Pet Shop Boys, Pharrell Williams).

"This is scary good. It's real. F***."
Rick DiFonzo. Guitarist and Producer (Mick Jagger, Bob Dylan, Roger Waters).

"You've outdone yourself this time."
Ted Perlman. Guitarist and Producer (Dr. Dre, Whitney Houston, Burt Bacharach).
Get Your Strum On!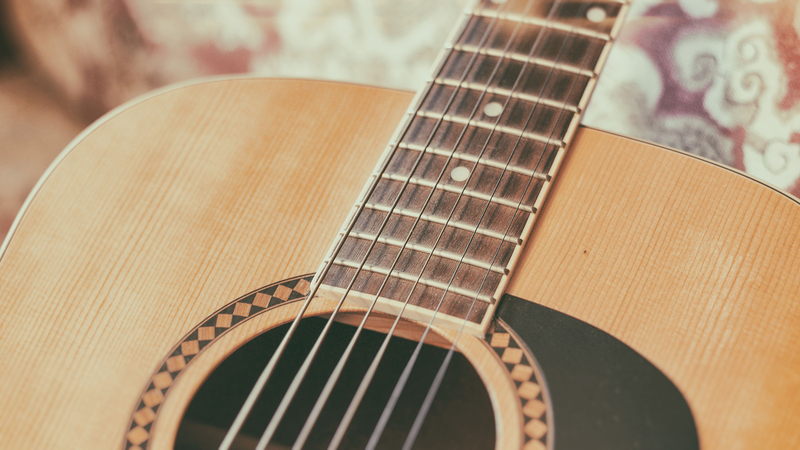 Warm and Shiny Strums
In the mood for livid steel-string acoustic guitar strums? Virtual Guitarist AMBER is your musical companion. AMBER adds warm and shiny strumming to your production. It comes loaded with more than 50 Styles, over 600 Phrases, multiple effects, and sound shaping controls.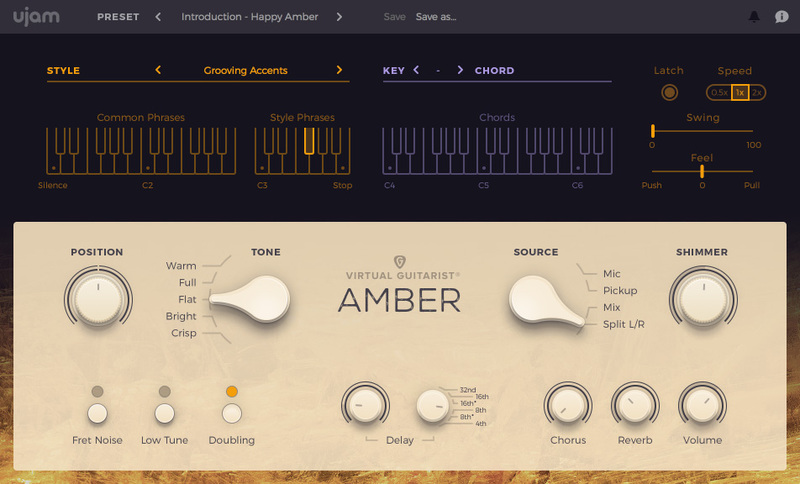 After testing and measuring dozens of combinations of high-end guitars and microphones, we found sonic delight: A boutique American vintage dreadnought and a legendary German vintage large diaphragm microphone. For even more sonic versatility we've captured the guitar pickup too.
Features
Steel-string acoustic guitar strumming
More than 50 Styles and 600 Phrases
From full-bodied warm to metallic-sparkling bright
Select or mix between microphone and pick-up signal
A Virtual Virtuoso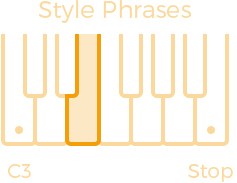 AMBER plays lively chords and patterns across many genres and comes with more than 600 characteristic Phrases grouped in 57 Styles.
Be Real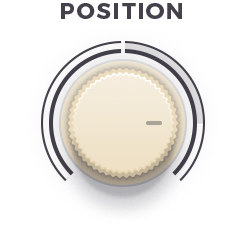 AMBER provides control over sound aspects that create a realistic feel such as play position and fret noises.
Make it Shine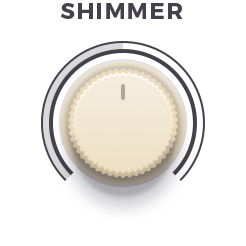 The unique Shimmer control dynamically accentuates high frequencies while attenuating the mid range to add that certain shiny gloss to your mix.
Feel is Everything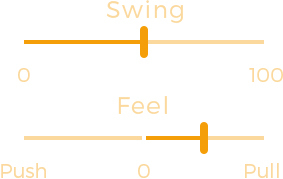 Match your track's groove: Laid back and swinging? Virtual Guitarist AMBER follows suit.
Native Kontrol Standard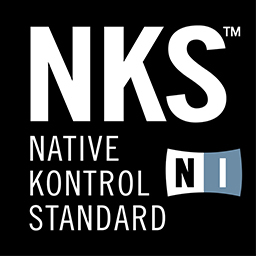 Virtual Guitarist supports Native Instruments NKS. Virtual Guitarist will be mapped to Komplete Kontrol keyboards and Maschine straight out of the box. Enabling you to use Virtual Guitarist with the Light Guide, Smart Play features, and the full creative potential of KOMPLETE KONTROL without any configuration hassle.
System Requirements
Operating Systems:
Windows 7 or later, Mac OS X 10.9 or later 
You may run it on earlier versions but we don't support them
Plugin Formats:
VST
AU (Audio Units)
AAX
NKS
Delivery Format:
Downloadable Installer File
Minimum Requirements:
4 GB of RAM
6 GB of Disk Space
1280x768 px Display
Internet Connection is required to download and authorise this product
Supported Standards:
MIDI
Native Instruments NKS
Awards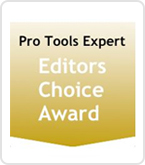 You may also like