Introducing the Techno Bundle (Time Limited & Exclusive)
For a very limited time Plugin Boutique is offering a stunning collection of all you need for your next Techno production. 
Featured is D16's essential 909 emulation: Drumazon, iZotope's highly flexible sound design tool, Trash 2 along with their Mobius Filter and Glitchmachines Modular Buffer Multi-Effect Cryogen. For good measure Trash 2 comes full loaded with two expansion packs and the bundle includes 2 x Loopmasters Sample Packs, Covert Techno and Minimal Tech Vox to help inspire your new tracks. 
All tools will be a welcome addition to any Techno production and span the multiple sub-genres within.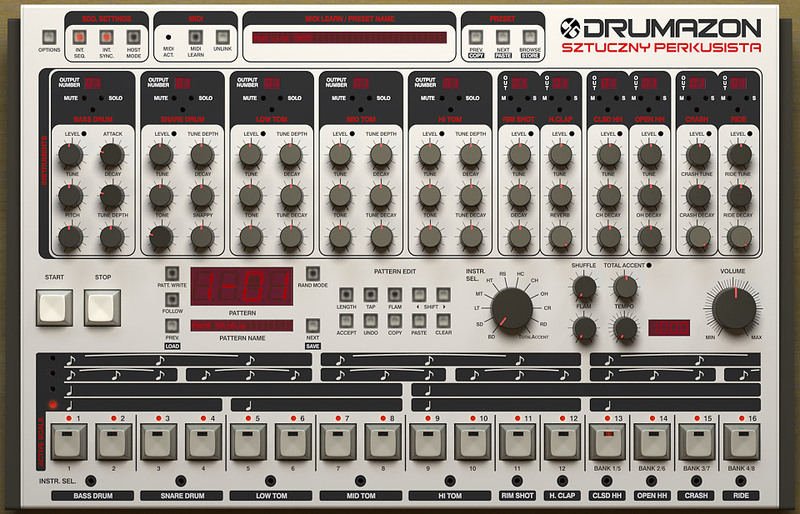 Drumazon synthesis emulates all the sounds of the original 9O9. All the instruments are synthesized in exactly the same way as the original. All the nuances and detail of the original are captured perfectly. In addition, all Drumazon instruments have enhanced controls. This extra functionality allows the user to adjust the sounds further than on the original unit. This opens up a whole new world of sound creation.
Drumazon has a flexible output configuration. Every instrument's audio signal can be routed to any of the 11 outputs. This allows users to further shape sounds individually or in groups via their favourite plug-ins. Each individual output can be set to mono or stereo. Every instrument also has a Mute and Solo button. Mute will not just silence the sound, it will stop the sound being triggered. Solo will stop all other instruments from being triggered and only allow the selected sound(s) to play.
Drumazon has extensive midi control. Midi notes can be used to trigger each individual sound. Alternatively, the internal sequencer can be used. This can be set to play using Drumazon's internal clock or set to synchronize perfectly to the host sequencer. Most of Drumazon's parameters can be automated within the host and also controlled using MidiCC with an external controller. An easy-to-use Midi Learn function allows reassignment of any of the parameters.
Within the internal sequencer, patterns are stored in 8 banks. Each bank can store up to 12 patterns. Each pattern consists of 16 steps. Each pattern location has a midi note number assigned to it. The patterns can be edited traditionally using the step buttons or using the tap function.
Features
Truly emulated instruments' synthesis
Perfectly scaled knob ranges with few modifications enlarging spectrum of the sounds
Exhanced control of instruments' sound
Dynamic signal routing from instruments to outputs
User defined plugin outputs settings
Mutes/solos for each instrument (affect triggerring not just the signal)
Fully controllable via MidiCC
Quick midiCC assignation with MidiLearn function
Individual presets per instrument with preset manager to easy control
Learn more about D16 Drumazon.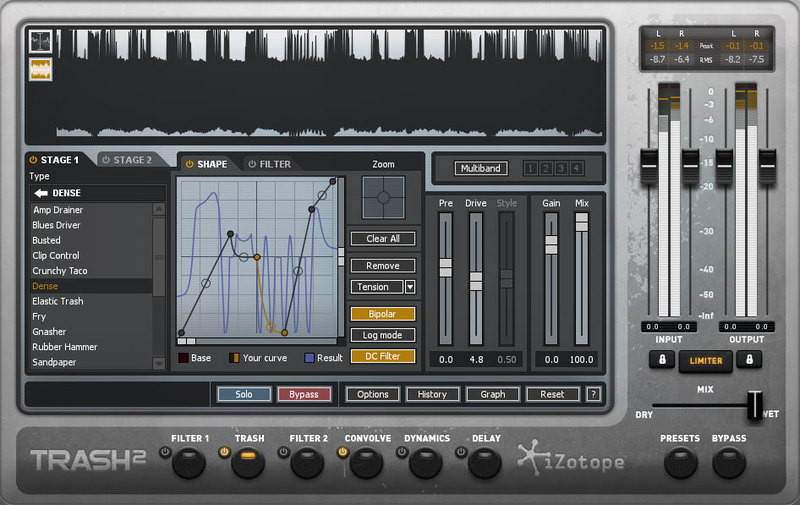 Distort. Mangle. Transform
Trash 2 takes the best of Trash and makes it even better. With an entirely new sonic architecture, brand new features, optimized performance, better sound quality, and support for modern hosts and formats, Trash 2 is primed for a powerful new era of audio mangling, distortion, and experimentation. Let sonic mayhem ensue.
Not all distortions are created equal. Trash 2 combines the power of multi-band, dual-stage distortions and advanced post-filtering for immediate sonic transformation. Give your low end some thump, get a warm crunch on the midrange, and let your high end soar—all without the over-hyped side effects (unless, of course, that's what you want).  Trash any track: not just guitars and basses, but drums, synths, pads, vocals, brass, woodwinds, and more.  A distortion engine like no other, this is Trash 2.
Features
Distort in ways you never dreamed with the Trash module's 60+ distortion algorithms, perfect for transforming your sound into something never before heard
Design your own unique distortions, from massive to mild and everything in between, with a new, customizable, multiband Waveshaper
Let your tracks inhabit any space or object with the new Convolve module. Choose from over 100 impulse responses or load your own to put your bass in a washing machine or your keys in a cave
Find a new voice: make your audio speak and growl with two redesigned Filter modules, each one featuring new vowel formant filters, screaming peaks, node modulations, and more
Start trashing your audio immediately with an extensive new preset library and an ear-friendly Limiter that ensures you can play without fear
Learn more about iZotope Trash 2.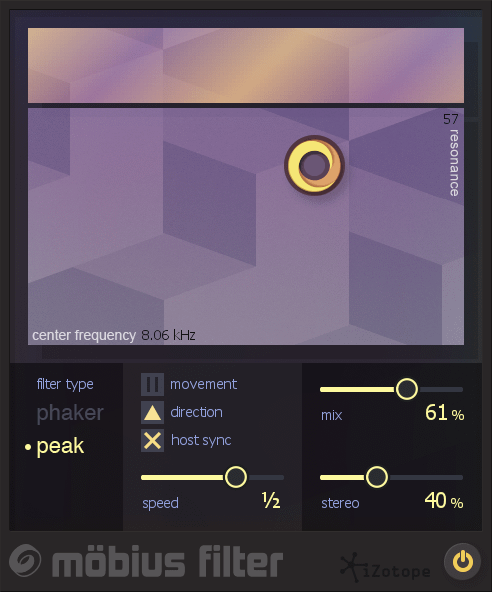 Perpetual Motion Machine
Add movement and emotion to your music with Mobius Filter's infinitely ascending or descending filter sweeps. Find the sweet spot for your track quickly and fluidly, to push to extreme heights or add subtle hints of motion. Create fresh filter effects for any genre - massive filter swells, psychedelic alternatives to flange effects, or fresh inspiration for adventurous soundscapes.
Based on the auditory illusion of the Shepard tone, Mobius Filter creates perpetually rising or falling effects while maintaining full-frequency bandwidth. Add it to any source audio to instantly create fresh energy for your tracks.
Key Features
Drag it Around: Draw your own expressive sweeps with the X/Y pad, making fluid adjustments to both Center Frequency and Resonance using a single control.
Get in Sync: Get a rapid, pulsing effect or slower motion by adjusting the Host Tempo Sync to anything from eighth notes to eight bars.
Immerse Yourself: Create an immersive environment with the Stereo slider, which widens the stereo field in an amount of your choosing.
Put it on Hold: Create a static filter effect by pausing the filter motion with the Pause function. Or, pause when it feels right and then automate to create custom sweeps.
Learn more about iZotope Mobius Filter.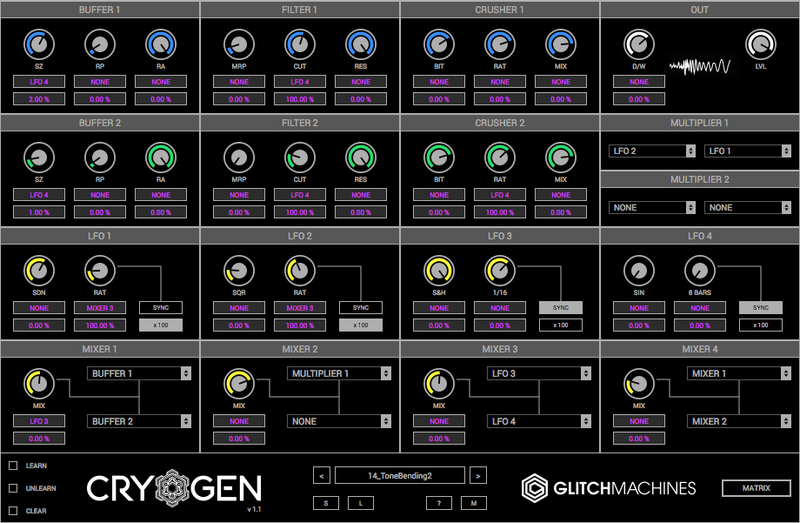 Cryogen is a modular buffer effects processor designed to generate robotic artifacts and abstract musical malfunctions. Cryogen features dual buffer effects, dual multimode filters with morphable modes and dual bit crusher effects. With the advent of its extremely flexible architecture and modulation options, Cryogen is capable of generating everything from subtle glitches to stunning signal mutations, making it an exciting tool for electronic musicians and sound designers alike.
Cryogen features a fully modular drag & drop modulation matrix which makes it possible to bend the signal path to your will. This versatile matrix adds a fresh dimension of possibilities to the plugin when used in conjunction with its four signal mixers and two mod multipliers, all of which are capable of combining audio and modulation signals. Cryogen comes loaded with 140 factory presets from sound designers Ivo Ivanov, Thomas Hennebert, Nicholas Yochum, Daed and Alex Retsis.
Features
Dual Buffer Effects
Dual Bit Crusher Effects
Dual Multi-Mode Filters with Mode Morph Control
Modular Architecture with Drag & Drop Modulation Matrix
4 LFOs with X100 Rate Option, Host Sync and Variable Shapes
4 Signal Mixers and 2 Modulation Multipliers
140 Factory Presets from our top sound designers
Cross-platform compatibility (PC/Mac – VST/AU 32bit & 64bit)
Learn more Glitchmachines Cryogen.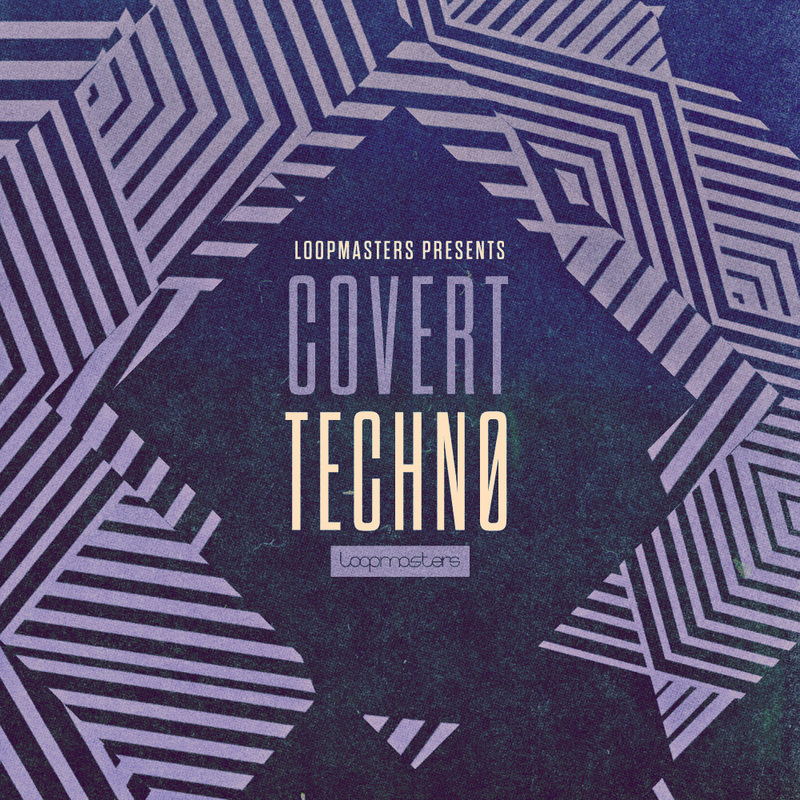 Loopmasters present Covert Techno - an industrial strength collection of Techno samples to get you right in the zone. Provided 100% royalty free, Covert Techno brings you an unrelenting collection of must-have Loops, One Shots and Multi Samples for your tracks.
Covert Techno emerges from the undergrowth with 386 Loops ready for clandestine dancefloor shenanigans. Bass Loops include smooth, low-passed warbles, jagged electro-inspired lines and throbbing sub undertones. Atmospheric pads and old-school inspired music loops will give your tracks a driving, dark presence. The combi Loops provide more melodic content, with sounds that fit together in a variety of musical keys with a variety of source instruments. The infectious drum loops come in various forms with Tops, Perc, No Kick and Full Drum versions – as well as dedicated Top Loops and Drum Layers to build your custom beat.
Learn more about Loopmasters Covert Techno.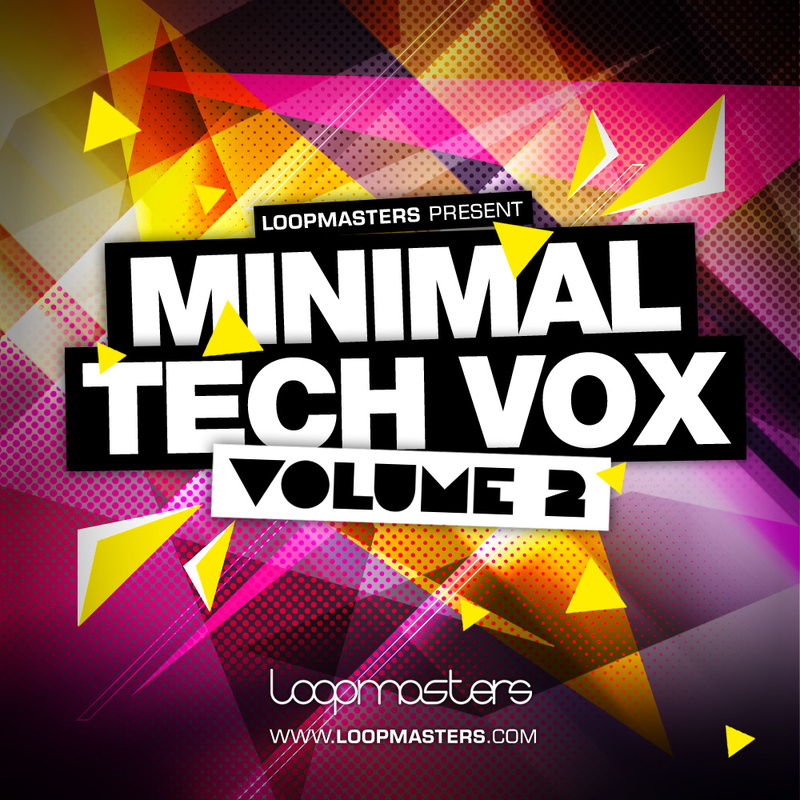 Whether you are making Tech, Electro, Deep or Mainroom Dance Music - these samples recorded by pro session singers have been mangled, chopped and edited to provide you with the building blocks for some awesome grooves.
Minimal Tech Vox 2, contains a huge 650Mb of content featuring over 440 24 bit samples, with 120 loops at 128 Bpm, and 320 Single Hit Vocal samples. You also get 4 ready to play vocal patches for Reason NNXT, Halion, Kontakt, EXS and SFZ compatible Soft Samplers. An Apple Loops version is also available.
Minimal Tech Vox 2 features a killer selection of one word single shot samples, glitched vox sounds, vox stabs, Fx Processed Loops, vocal hooks and re-sequenced parts which together form a formidable collection of samples for any producer looking to introduce the human element to loops and sections of their productions.
Learn more about Loopmasters Minimal Tech Vox 2.

System Requirements
D16 Drumazon
Mac
OS version: 10.7.x, 10.8.x, 10.9.x, 10.10.
CPU: Intel based 1.5 Ghz (2.0 Ghz recommended)
RAM: 512 MB (1 GB recommended)
Software: AU / VST compatible host application (32bit or 64bit)
Windows
OS version: Windows 7, Windows 8, Windows 8.1
CPU: 1.5 Ghz with SSE (Multicore system 2.0 Ghz recommended)
RAM: 512 MB (1 GB recommended)
Software: VST compatible host application (32bit or 64bit)
iZotope Trash 2
Mac
OS X 10.6.8–10.11 (Intel only)
Windows
XP (32-bit Service Pack 3), Vista (64-bit), 7, 8, 10 
Plug-in Formats
Pro Tools 7.4–12 (RTAS, AudioSuite, 64-bit AAX), VST, VST3, Audio Unit, DirectX
Plug-in Host Compatibility:
Trash 2 is currently not compatible with Pro Tools 11 and 12 on Windows.
Compatible with both 32-bit and 64-bit hosts like Pro Tools 7.4+, Cubase, Nuendo, GarageBand, Logic, SONAR, ACID, Vegas, Ableton Live, and many more.
iZotope Mobius Filter
Windows: 7,8 and 10. 
Mac: OSX 10.8-10.11.
Plug-in formats
VST 2 (32-bit and 64-bit), VST 3 (32-bit and 64-bit), Audio Unit (32-bit and 64-bit), AAX (64-bit), RTAS (32-bit), Audiosuite DPM and AAX.
All listed plug-in formats include support for automation except for Audiosuite DPM and Audiosuite AAX.
Plug-in host compatibility
Logic Pro X.2, Ableton Live 9.5, Pro Tools 12.4, Pro Tools 11.3.1, Cubase Pro 8.5, REAPER 5.11, FL Studio 12.2, Studio One 3.1.1, Pro Tools 10.3.1
Supported sample rates
44.1 kHz, 48 kHz, 88.2 kHz, 96 kHz, 176.4 kHz, 192 kHz
Glitchmachines Cryogen
Broadband Internet connection for product download
VST/AU host such as Ableton Live, Logic Pro, Renoise, etc.
Mac OS X 10.7 or higher (PPC not supported)
Approximately 1.5 GB of hard drive space
Windows Vista or higher
Minimum 2 GB RAM
CPU with SSE2 support
Minimum recommended CPU: Core 2 Duo, 2GHz
Awards