"A useful tool for sparking new ideas through randomisation, plus some interesting sound effects."
MusicTech. MusicTech is a website and magazine made for producers, engineers and recording musicians.
"Sequential is a gift for the glitch-happy producer, generating an endless array of unpredictable sounds from anything you care to feed into it."
Computer Music Magazine. Computer Music is a monthly magazine published by Future plc in the UK. It covers the topic of creating digital music on a computer.
Sequential is a dynamic multi-effect that allows you to trigger different processing and synthesis algorithms in a rhythmical fashion. It features a total of 19 fine-tuned effects that filter, distort, reshape, stutter and even generate audio – all with flexibility to add gentle spice or dramatically transform any material. The sequencer has a vast number of timing and shaping adjustments, while the whole plugin stores 8 separate parameter snapshots that can be automated or switched in real time.
As usual with Sinevibes software, Sequential has a clean, colour-coded interface which is extremely easy to use. With lively animations and instant responsiveness, it makes up for a really organic, natural user experience. Altogether, this makes Sequential an extremely capable and inspiring tool that completely re-architects loops, creates unique breaks, fills and transitions, or turns any static, lifeless sound into a dancing masterpiece.
Features
Nineteen dedicated effects processors: low-pass and high-pass filters, barber-pole phaser, circuit-bent filter, wave transformer, sample rate and bit depth reduction, analog drive, ring modulator, frequency shifter, sine oscillator, phase oscillator, glitch oscillator, shot noise, white noise, flanger, resonator, chorus, granulator.
Step sequencer with up to 32 steps, variable duration, timing and swing.
Eight full instance snapshots, multiple utility and randomisation functions.
Advanced transport sync algorithm with support for tempo and time signature automation.
System Requirements
Sequential works with Logic, GarageBand, Live, ReNoise, Reaper, Studio One, Digital Performer and other software that supports Audio Unit effect plugins. It comes in 32/64 bit format for Intel Macs running OS X 10.6 or later, and supports Retina screen resolution.
Note: 
This software is Mac compatible only (Audio Units) 
An Audio Units (AU) compatible DAW is also required to run this software
Awards
Also available in these bundles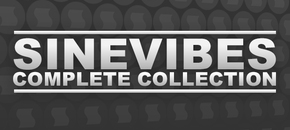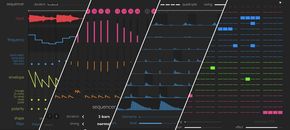 You may also like