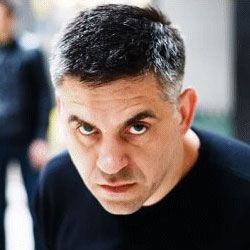 Geist is perfect for creating the thick industrial/ebm beats, scrapes and percussion we favour. Every element of the process can be tweaked and honed to perfection. From sample tuning, tone, amp envelopes & FX to sequencing and song construction, just check out the drive and filters...
John Whybrew. set up British band 'Portion Control', who became one of the pioneers in electronic music.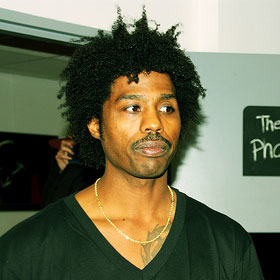 It's the Karma Sutra of Drum programming/Samplers. Very user friendly, all the controls are right there, quickly accessible. Two standout functions are the layering and timestretch. This gives you that true sampler capability.
Bootie Brown. member of legendary Hip-Hop collective Pharcyde.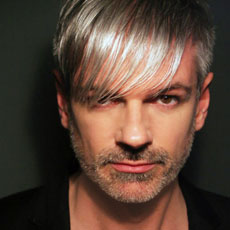 I've had great fun working with this plug-in, it's seriously amazing! FXpansion addressed everything that could have been improved without taking away what was good about Guru. So so good!
D Ramirez. has achieved five top 20 hits. He was awarded Best Remix and Best Producer in DJ Magazine's 2007 awards and in 2006 he was knighted as a Player Of The Year in iDJ. His remix of Bodyrox 'Yeah Yeah' earned him an Ivor Novello nomination.
Sample, slice, sequence, mix, arrange, effect, resample. Geist is FXpansion's next-generation sampling drum machine, designed to create evolved, custom beats and grooves, freeing you from the limits of pre-packaged loops and over-complicated DAWs.
Geist fuses creative sample-sculpting tools with fast pattern step-sequencing and arrangement. Browse through sounds with lightning speed, slice and assign loops to pads with a single click; sample, resample and build beats in a slick unified environment. Geist makes fiddly tasks with multiple apps a thing of the past.
Geist runs as a plugin and as a standalone application, perfect for laptop beatmaking. Export creations as audio clips or load sessions back into the plugin to resample, reslice, remix, rearrange and transform your beats even further. Geist is a complete, integrated rhythm production sandbox for the studio, the tourbus or the stage!
Geist: sample, slice, sequence, mix, arrange, effect, resample
Geist is FXpansion's next-generation sampling instrument. It integrates a suite of powerful beat production features into a unified, slick interface designed to free you from the limits of pre-packaged loops and inspire your beatmaking to new levels of creativity.
Real-time sampling, resampling and slicing
Geist lets you cut up loops and breaks and send them to pads with a single click! It delivers the flexibility you crave for really involved slicing operations, and an intelligent classify system to build kits from loops in seconds.
Geist can resample its output or sample external input. Record multiple takes and exact loops, sending them to the slicer with a few clicks. Whether you dig in crates or play synths, guitar or bass, Geist lets you inject sounds onto pads fast.
Sonic sculpture and sequencing
Geist's sound sculpting tools include stunning FX with DCAM modelled compression, filtering and drive. The pattern sequencer includes step-automation for parameters, real-time recording and retro capture, for laying down takes without pressing record first!
An integrated song mode lets you build complex, evolving pattern arrangements in a musical and fun way. Record pattern and scene triggers live, draw and edit parts directly on the linear timeline, or just jam away and capture your performance afterwards.
High-performance browsing and DAW integration
Geist's browser is built to make it faster than ever to find your sounds! Set up favourites, save searches, compare files from different folders in shortlists. You can even send previews through a discrete output, perfect for building beats in live scenarios.
With full MIDI and audio export, a variety of plugin formats and a standalone version, Geist is a complete rhythm production environment, primed to streamline your workflow and reawaken your love of making beats!
Features
Sampling & resampling
Dirac3 (TM) time-stretch/pitch-shift
Powerful full-featured slicing and detection/classification
30 effect types inc. DCAM circuit-modeled filters/dynamics/drive & Overloud Breverb algorithms
Pattern sequencing
Scene switching
Integrated song mode
Real-time record & retro capture
Step-automation for parameters
Intuitive and powerful browser
Full MIDI and audio export
Exclusive sounds and presets from Goldbaby, Groove Criminals, Armin Van Buuren, D. Ramirez, Dom Kane, KJ Sawka, portion control and more
Geist expansions are also available:
System Requirements
Windows XP SP2, or Windows 7 (Windows)
OSX 10.5.8, or OSX 10.6.2 and above (Mac)
Intel Core 2 Duo 1.86ghz (minimum)
Intel Core 2 Duo 2.53ghz and higher (recommended)
2GB DDR2 RAM (minimum)
2GB DDR3 RAM (recommended)
Available Interfaces
Standalone
VST
AudioUnits
RTAS
Awards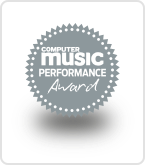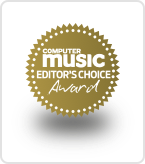 You may also like