"I found grooves and sounds on it that I've heard no where else."
Rod Abernethy. composer of RAGE, TERA, Alpha Protocol, music producer of Dead Space

''Very cool and most of all, it delivers very fast results! Instant creativity. Easy to use and simply does have a great sound.''
Armin van Buuren. Armin van Buuren has been named number one in the prestigious DJ Top 100 poll many times in a row, in 2007, 2008, 2009 and 2010– voted for by over 350,000 people across the world.


For a limited time, receive PRISMA (instrument layering plugin) and RP-AMOD (multi-effect) plugins FREE!
With Punch, Rob Papen delivers a brand new speaker busting, body rattling software instrument. Punch delivers synthesized drums in the finest audio quality and with breathtaking features for the contemporary producer.
You can can use synthesis to build your own unique sounding drum-kit, but also your own samples can be loaded into Punch to complete your kit. Your sounds can then be crafted using the stunning features, filters and huge synth power we all know from other RP synthesizers.
Punch has a unique sound but also a built in sequencer, allowing you the user to have multiple patterns at your finger tips. These grooves can be triggered in a live environment to build a song, but are also great for just improvisation and jamming!
Also featured are drum-kits built by famous DJ´s which complete the arsenal of power that is Punch…
Drums:
Classic samples are samples taken from several classic analog drum machines and Punch samples are RP library samples
Pre-installed RP sample collection for the 8 sample pads
2 Bass Drum with 4 different models and built in 4 classic samples and 20 Punch samples
2 Snare Drum with 2 different models and built in 4 classic samples and 61 built in Punch samples
2 Open Hihat and 2 Closed Hihat, with 3 models and built in 4 classic samples and 7 built in Punch samples
3 Tom/User with 2 Tom models and 3 built in classic samples and 8 built in Punch samples
2 Claps with 3 models and build in 3 classic sampled and 12 built in Punch samples
3 User Drum, with 9 models and built in 22 classic samples, 106 built in Punch (included percussion) samples
8 Dual Sample slot, each with their own amp / pitch envelopes & filter and filter envelope
Each drum has it´s own ´easy controls´, distortion (20 different models), output destination (to dry or any of the 4 fx channels), and choke groups
Each drum can be previewed and selected by clicking in the Drum Preview Pad
Sequencers Patterns (4x Groove and 4x Breaks)
Punch has it´s own internal sequencer which can play 8 different patterns of up to 16 steps long
Keyboard range: C3-G3
4 Grooves & 4 Break patterns
Each pattern is composed of 4 tracks, each track having it´s own drum output, and each step in each track can have different velocity, panning, pitch, envelope speed, flaming time offset and free row
Each pattern also has free row for modulation step values which can be used to modulate controls
Swing amount, flaming time and humanization controls
Modulators:
Punch has 2 envelopes, 2 LFO?s and 8 modulation slots , which allow you to use a wide variety of modulation sources to control Punch's controls
Mixer:
The Mixer screen shows the volume & panning of all the controls , plus the fx mix & panning, allows you to easily mix the drum sounds.
Easy Screen:
Easy to use sliders allow to alter the main controls on the fly during use.
All are available for midi-latching
FX Section:
4 FXs, each with 26 different type of fx
Mono Delay, Stereo Delay, Comb Filter, Reverb, HQ Reverb, Chorus, Chorus/Delay, Flanger, Phaser, WahWah Delay, Distort, Low Fi, Amp Sim, Waveshaper, Widener, AutoPan, Gator, Ring-Mod, Filter, Equalizer, Compressor, Noise-Gate, Ensemble, Cabinet, Multi Distort, AutoWah
FX can be arrange in 5 different routing ways. In the multi-channel version of Punch, these FX are output to the different output channels
Manager Screen:
Full Manager screen, which show you all the banks and presets, allows you to load, save, copy and paste etc them, including the powerful find function
System Requirements
PC:
32 & 64 bits VST, AAX, NKS for Windows XP / Vista / Windows 7/ Windows 8/ Windows 10
Mac:
32 & 64 bits AU, VST, AAX, NKS for OSX 10.6 or higher
Please Note: A serial for a secondary computer / laptop device is available after registering the product's original serial code / license
Awards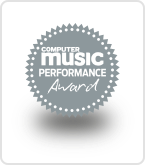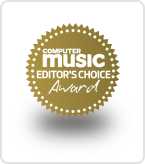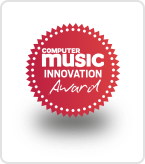 You may also like