''Very cool and most of all, it delivers very fast results! Instant creativity. Easy to use and simply does have a great sound.''
Armin van Buuren. Armin van Buuren has been named number one in the prestigious DJ Top 100 poll many times in a row, in 2007, 2008, 2009 and 2010– voted for by over 350,000 people across the world.
SPECIAL OFFER: Until the end of the month, the RP-AMOD (multi-effect) plugin is FREE to for all registered Rob Papen users!
Make dance music? Looking for an all-in-one solution to create everything from heavy basslines and speaker-busting drums to ethereal soundscapes and phat and gritty synth sequences?
Combining Rob Papen´s award winning Predator, Punch and Blade plugins, the EDM Bundle is a highly flexible and great-sounding electronic monster which also saves you a bundle of cash compared to buying these synths separately – around 45% off to be exact!
From big, warm, powerful and funky to rugged, sizzling, spangly, soaring and tearing – these award winning synths will well and truly have you covered and there´s tons of Rob Papen presets to get you started straight away. Powerful features mean you can dive in deeper, to tweak, twiddle and test your own unique sounds that will devastate any dancefloor.
EDM Bundle includes Predator, Blade & Punch.
Predator
To download Predator free demo trial click here
Predator is a phat sounding killer synthesizer that combines inspiring presets and first class features to make this your ´go-to´ synth for contemporary music production.
The user interface has been designed so that almost all controls are visible on screen, making it fun and incredibly easy to use. And if you´re unsure about a particular synth function, simply right click your mouse to access the help screen.
Predator is packed with powerful features like Preset Morphing, Intelligent Preset Variation, MIDI and Synth Controllable FX, Unison Detune, Chord Memory and an extremely versatile Arpeggiator.
Included preset banks: Hip Hop, Jump, Hardstyle, Breakbeat, Club, House, various Trance styles, DnB banks and much more...
Last but not least… Predator also includes PredatorFX, allowing you to use the incredible filters, modulations, effects and vocoder as an FX plug-in within your music host.
Please note: Predator 1.5 ships with even more presets (including Junkie XL presets) and brand new features like a great ´bank manager´ and more!
Predator - The phat sounding killer synth.
Features
Three Oscillator modules which include Analogue, Additive and Spectral type waveforms.
Overall Pitch modulation section. Tempo sync-able global Pitch LFO and Pitch bend.
Filter section with 2 filters - Main filter is an analogue modelled stereo Multimode Filter including a Vowel Filter.
Amp Section - built in Amp/Volume Envelope with Attack, Decay,
Sustain, Fade and Release.
Free Modulation section - Free Envelopes, Free LFO's and Free Modulation Matrix.
Poly/Mono/Mono2/Legato/Arp/Unison2/Unison4/Unison6 synthesizer play modes.
16 Step arpeggiator, which can be used as a step sequencer or modulation source.
Advanced section with adjustable Analog setting to simulate the instability of vintage analogue synthesizers. Global tuning, Attack Shape, Decay/Release, Velocity Shape and Over-sampling.
16 voice polyphony.
3 HQ Effects included: Mono Delay, Stereo Delay, Comb, Reverb, Chorus, Chorus/Delay, Flanger, Phaser, Wah/Delay, Distortion, Low Fi, Amp Simulator with 5 models, Waveshaper, Stereo Widener, Autopan, Gator, Vocoder, FX multi-filter, 5 Band Equalizer, Compressor, Ensemble, Cabinet Simulator, Multi-distortion and AutoWah.
1500+ presets included.
Blade
To download Blade free demo trial click here
Cutting edge synth plug-in for the creation of unique sounds quickly and easily.
The initial idea for the Blade virtual synth was born out of Rob Papen´s desire to have more 'human input' into the sound using the keyboard and controllers like the pitch bend or modulation wheel. An XY pad is perfect for the human input, but it only controls the filter and volume. This was too limiting for Rob Papen who wanted to also be able to control the 'harmonics' of the oscillator... changing the waveform using the XY pad.
Hence, Blade was born...
At the heart of BLADE, ready to twist and transform your musical mind, lies the Harmolator. An additive synthesis system, which rather than using the system of changing additive partials, uses global controls which capture the essence of additive synth in an intuitive way making the creation of sounds much easier than using other additive synths. The nine Harmolator controls allow you to create a vast range of sounds so you get all the amazing sounds that additive synthesis can generate with the added simplicity of traditional subtractive synthesis.
The Harmolator allows oscillator spreading, fattening the sound and also square / sine wave sub-oscillator. What´s more, the sound can be modified further by the 21 per-voice distortions types and 14 filter types.
Blade offers total control of the sound over time using an array of different modulation controls. The most significant of these is the central XY screen. Here you can either alter things directly by moving the cursor around, or you can record paths which can be replayed, thus creating an incredibly advanced LFO.
Furthermore, Blade has the full range of other modulation sources, including dedicated envelope, LFO, XY knobs, velocity and any other modulation source for Harmolator controls, two free envelopes, two free LFOs and 4 modulation slots which allow all of Blade parameters to be changed.
Two FX units featuring all the FX from other Rob Papen products, plus the Arp / Sequencer and an Easy page which allows you to easily control sounds, all add up to an amazingly flexible and useful instrument at the cutting edge of today´s synthesizers!
Features
16 voices, operating in poly , mono 1/2 , legato 1/2 and arp modes
Harmolator Oscillator with 9 controls + sub-oscillator
21 Distortion Units operating per voice
14 Filter Types including 6/12/18/24 low/high pass, 12/24 band pass / notch, vocal & comb filter
XY Pad which can operating either directly or with recorded paths, in poly or mono modes
Dedicated Harmolator envelopes, LFOs, velocity controls and modulation controls
2 Free Envelopes, 2 Free LFOs and 4 modulation sources. All of Blade´s controls can be used as modulation destinations, and there are a full range of modulation sources including midi controls and internal controls
2 FX units with 27 effects, including distortion, reverb and tape delay plus many more
16 Step Arpeggiator with each step having it´s own control which can also be used as a sequencer for modulation purposes.
Easy Page allows control of the main parameters in a flexible and easy way
Manager screen allows you to easily find and organize presets and banks
Full midi control over all parameters
Punch
To download Punch free demo trial click here
With Punch, Rob Papen delivers a brand new speaker busting, body rattling software instrument. Punch delivers synthesized drums in the finest audio quality and with breathtaking features for the contemporary producer.  
You can can use synthesis to build your own unique sounding drum-kit, but also your own samples can be loaded into Punch to complete your kit. Your sounds can then be crafted using the stunning features, filters and huge synth power we all know from other RP synthesizers.
Punch has a unique sound but also a built in sequencer, allowing you the user to have multiple patterns at your finger tips. These grooves can be triggered in a live environment to build a song, but are also great for just improvisation and jamming!
Also featured are drum-kits built by famous DJ´s which complete the arsenal of power that is Punch…
Drums Synthesis
Classic samples are samples taken from several classic analog drum machines and Punch samples are RP library samples.
Pre-installed RP sample collection for the 8 sample pads
2 Bass Drum with 4 different models and built in 4 classic samples and 20 Punch samples
2 Snare Drum with 2 different models and built in 4 classic samples and 61 built in Punch samples
2 Open Hihat and 2 Closed Hihat, with 3 models and built in 4 classic samples and 7 built in Punch samples
3 Tom/User with 2 Tom models and 3 built in classic samples and 8 built in Punch samples
2 Claps with 3 models and build in 3 classic sampled and 12 built in Punch samples.
3 User Drum, with 9 models and built in 22 classic samples, 106 built in Punch (included percussion) samples.
8 Dual Sample slot, each with their own amp / pitch envelopes & filter and filter envelope
Each drum has it´s own ´easy controls´, distortion (20 different models), output destination (to dry or any of the 4 fx channels), and choke groups.
Each drum can be previewed and selected by clicking in the Drum Preview Pad
Sequencer
Punch has it´s own internal sequencer which can play 8 different patterns of up to 16 steps long.
Keyboard range: C3-G3
4 Grooves & 4 Break patterns.
Each pattern is composed of 4 tracks, each track having it´s own drum output, and each step in each track can have different velocity, panning, pitch, envelope speed, flaming, time offset and free row.
Each pattern also has free row for modulation step values which can be used to modulate controls.
Swing amount, flaming time and humanization controls.
Modulators
Punch has 2 envelopes, 2 LFOs and 8 modulation slots , which allow you to use a wide variety of modulation sources to control Punch's parameters.
Mixer
The Mixer screen shows the volume & panning of all the controls , plus the fx mix & panning, allows you to easily mix the drum sounds.
Easy Screen
Easy to use sliders allow to alter the main controls on the fly during use.
All are available for midi-latching
FX section
4 FXs, each with 26 different type of fx
Mono Delay, Stereo Delay, Comb Filter, Reverb, HQ Reverb, Chorus, Chorus/Delay, Flanger, Phaser, WahWah Delay, Distort, Low Fi, Amp Sim, Waveshaper, Widener, AutoPan, Gator, Ring-Mod, Filter, Equalizer, Compressor, Noise-Gate, Ensemble, Cabinet, Multi Distort, AutoWah.
FX can be arrange in 5 different routing ways. In the multi-channel version of Punch, these FX are output to the different output channels.
Manager Screen 
Full Manager screen, which show you all the banks and presets, allows you to load, save, copy and paste etc them, including the powerful find function.
System Requirements
PC: 32 & 64 bits VST and AAX for Windows XP / Vista / Windows 7/ Windows 8/ Windows 10
Mac: 32 & 64 bits AU, VST and AAX  for OSX 10.6 or higher
Serial/license system
2nd serial for 2nd computer/laptop is available after you have registering the product's original serial/license
Awards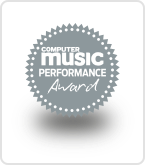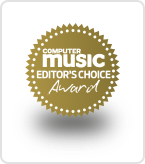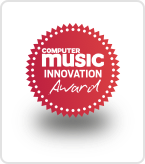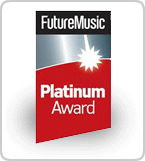 Product Reviews
On the surface, Predator's feature set looks very familiar: three oscillators are pumped through a multimode filter and a handful of modulation...
You may also like