EPICA comes with a stunning interface powered by the latest Native Instruments Kontakt software that gives the user amazing sound-shaping capability. You only need the FREE Kontakt 5 Player to use EPICA, but it is of course also fully usable with the full version of Kontakt 5.
Over 17,000 24bit samples have been hand-edited, looped and multi-layered to produce an unsurpassed richness and authenticity of sound that will have your audience gasping in appreciation.
EPICA comes with over 600 patches of pads, leads, basses, sequences and fx and of course it has the sound-shaping capabilities for you to create much more. We really believe this is the best sounding virtual instrument we have yet created.
EPICA's samples have all been recorded through an equipment chain of 100% boutique hardware with no plug-ins used in the creation of the source sounds. We wanted to create a library that offered a fresh palette of sounds which were rich in timbre and had their own character, so that it would set your music apart from the masses.
The User Interface was designed to give you full control over a huge amount of sonic sculpting options without slowing down the creative process. It is both quick and simple to use but devastatingly powerful when you want to create your own presets… which you will find yourself doing within seconds.
Most virtual synths have lots of gimmicks but need a lot of work to make them fit into a mix and often sound weak and artificial. EPICA however, sounds great straight out of the box. There's no need to reach for that EQ, compressor, or other plug-in, EPICA just sounds so good on its own!
EPICA was designed to be quick and easy to design and shape your sounds without limiting creativity. Whilst it comes with 600 presets, the custom interface screams at you to design your own sounds.
EPICA was originally going to be an EPIC String and Pad library aimed at Film, TV and Game Composers but very quickly evolved into a beautiful library that would benefit any music creation. The sound of EPICA is rich, full and 'Real', and its presets just fit into your projects ready to go.
All samples were hand looped and, with Kontakt key mapping never stretching a sample more than one note from its root, they sound as real as the instruments they came from. In fact all of the non-looped samples are mapped to every key for 6 octaves with a large amount of them 3 to 4 x Round Robins on every key.
System Requirements
Windows:
Windows 7 or Windows 8 (latest Service Pack, 32/64-bit), Intel Core 2
Duo or AMD Athlon 64 X2, 2 GB RAM (4 GB recommended)
Mac:
Mac OS X 10.7 or 10.8 (latest update), Intel Core 2 Duo, 2 GB RAM (4GB recommended)
Supported Interfaces & Standards:
Stand-alone
VST
Audio Units
RTAS (Pro Tools 9 + 10)
ASIO
CoreAudio
WASAPI
AAX Native (Pro Tools 10)
64-bit AAX plugins (Pro Tools 11)
Please note:
This is a large library to download. It has been compressed to segmented .RAR format for the download. After purchase you will download 10 separate rar files, each 500MB in size, except part 10 which is 85MB. After downloading all 10 files they will automatically expand all of the '.part' rar content into the same folder. The Connect installer should prompt the user with a 'remove archives' when the download and install is complete, it is recommended to press 'yes' on this prompt to save space on your computer.
A full version of Kontakt is NOT required. You only need the FREE Kontakt 5 Player to use EPICA, but it is also compatible with the full version of Kontakt 5.
Awards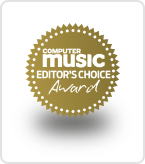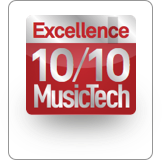 Product Reviews
Zero-G's Epica is undoubtedley a labour of love by producer Sam Spacey. The library has been nearly three years in the making, and focuses on...

You wait 20 years for classic synths to either come down in price or for someone to record them and present them to you in easy-to-use sample...
More by Zero-G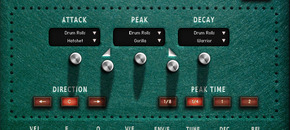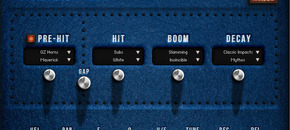 You may also like