"Another favourite is FabFilter Timeless 2, the dub delay effects are some of the best; put any sound through it and it instantly sounds huge, with loads of space."
James Talk. One of the unsung heroes of the UK house music scene, James Talk has gone from a fledgling producer and DJ championed by Pete Tong to a global star, gracing the world's most respected labels and clubs on a regular basis.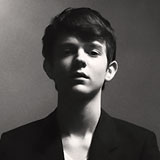 "Fabfilter Timeless. Game changer."
Madeon. Electro house/pop producer from France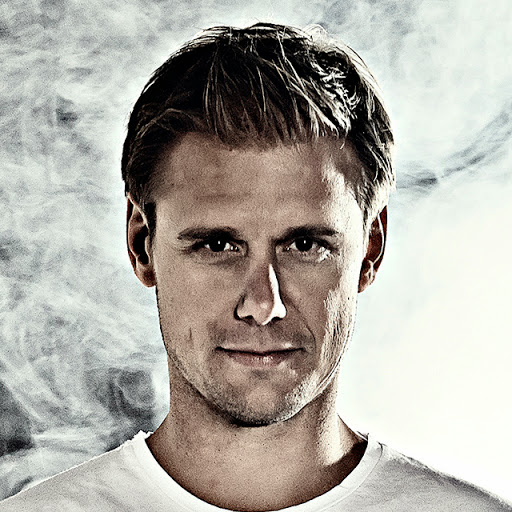 "I've known Floris, one of the big guys behind FabFilter, for a very long time. It's fantastic to see the company being so successful today. I've used all FabFilter plug-ins on my tracks."
Armin Van Buuren. This Trance music producer and DJ, has been producing electronic music since the mid 90s and in that time, he has become one of the most successful producers around.
Ultimate Sound-Mangling
FabFilter Timeless 2 is not only a perfectly modelled classic tape delay. Its unique high-quality filters and many creative options turn it into the ultimate sound-mangling machine! Create echo, chorus, flanger, phaser, scratch effects and much more.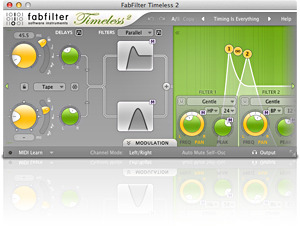 High-Quality Filtering and Feedback
The delay signal is fed to two high-quality multimode filters, and then routed back to the delays with adjustable feedback and cross-feedback knobs. Per-channel phase inversion is provided to create jaw-dropping flanger and phasing effects.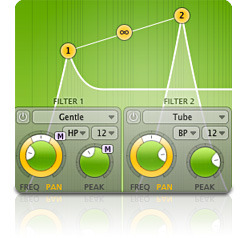 Easy Drag-and-Drop Modulation
With all the XLFOs, EGs, XY controllers, envelope followers and MIDI sources you will ever need, Timeless 2 offers practically unlimited modulation possibilities. Creating new modulation connections could not be easier: just drag and drop.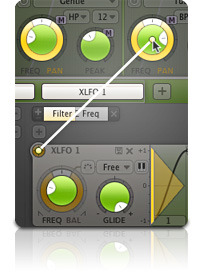 FabFilter Goodies
Finally, you get all the usual FabFilter goodies: perfectly tuned knobs, MIDI Learn, Smart Parameter Interpolation for smooth parameter transitions, extensive help with interactive help hints, AltiVec and SSE optimization, and much more!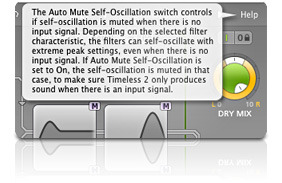 Key Features
Two delay lines (5 ms to 5 sec) with host tempo sync and panning
Feedback, cross-feedback and phase inversion
Tape delay or time-stretching behavior when changing the delay time
Mid/side processing
Freeze buffer option
Over 300 presetsTap feature
Two state-of-the-art multimode filters with filter panning and 11 characteristics
Interactive filter display
Revolutionary interface, using our innovative what-you-use-is-what-you-see concept
GPU-powered graphics acceleration
Normal and wide interface layouts, with an option to show or hide the modulation section at the bottom
Endless modulation options, with all the 16-step XLFOs, XY controllers, envelope generators, envelope followers and MIDI sources you will ever need
Easy drag-and-drop modulation with 24-slot modulation matrix
Modulation source signal visualization
Interactive MIDI Learn
Unique per-component presets
Smart Parameter Interpolation
Extensive help file with interactive help hints
Undo, redo and A/B switch features
Available in VST, VST3, Audio Units, AAX Native and AudioSuite formats (all both 64-bit and 32-bit), as well as RTAS (32-bit only)
System Requirements
Windows:
32-bit: Windows 8, 7, Vista or XP
64-bit: Windows 8, 7 or Vista (x64)
VST 2/3 host or Pro Tools
Mac OS X
32-bit: OS X 10.5 or higher
64-bit: OS X 10.6 or higher
AU or VST 2/3 host or Pro Tools
Intel processor
Plug-In Formats:
All FabFilter plug-ins are available in VST, VST3, Audio Units, AAX Native and AudioSuite formats (all both 64-bit and 32-bit), as well as RTAS (32-bit only)
Awards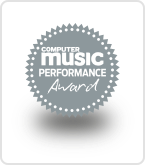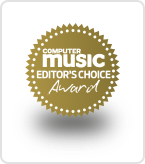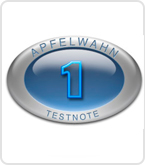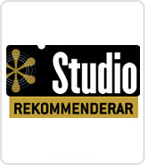 You may also like