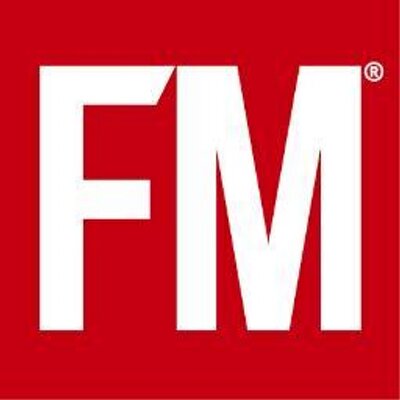 "Another top-shelf piece of virtual kit from AAS that's easy to use and features a huge preset collection."
Future Music . FutureMusic provides news on future music technology DJ gear producing dance music EDM and everything electronic.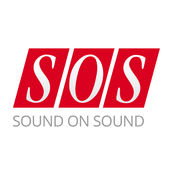 "I heartily recommend AAS's Ultra Analog to anyone who likes working with computer-based synths. The simple interface hides the heart of an analogue beast—from throbbing bass to supersonic leads, it's all here."
Sound on Sound.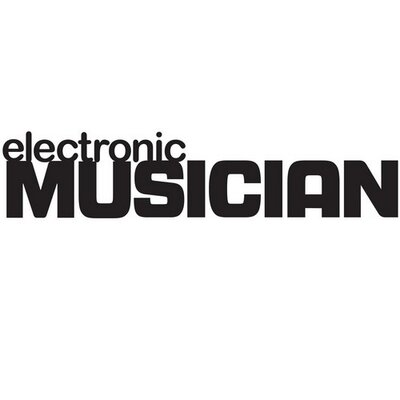 "If you use a computer to make music but you crave an analog experience, Ultra Analog won't disappoint. "
Electronic Musician.
In a world filled with reproductions and ever-increasing complexity, Ultra Analog imposes itself as a unique and powerful synth that is fast, easy, and remarkably versatile.
Ultra Analog is highly efficient, find the sound you want fast and tweak it to perfection thanks to the categorized browser and ergonomic interface. Whether it's for day to day synth work or particular sound design tasks, Ultra Analog will deliver the entire analogue sonic range with every control at your fingertips whenever your creative outbursts demand it.
Sublime Shapes
Ultra Analog VA-2's voice comes from two alias-free, wide-range oscillators with sub and hard sync skills in sine, saw, and square/pulse wave shapes.
Sweet Sweep Filters
Ultra Analog VA-2's filters can enchant or rage, but modulation, automation, and MIDI control (MIDI Control Change assignment shown in orange above) operations are always smooth and effortless.
Snappy Envelopes
Ultra Analog VA-2's envelopes present themselves as familiar ADSRs, but strapped on are the organically decaying time parameter as well as loop and re-trig options—all for a strikingly snappy package.
Multi Multi-mode
Whether you're looking for highly focused, super-steep-slope, or layered sounds, Ultra Analog's two filter stage allow any combination of low-pass, high-pass, band-pass, notch, and formant types in both series and parallel routing for an exceptional amount of flexibility.
Library
The superb preset library created by the best professional sound designers represents a sensational journey through all the colours of the analogue spectrum—from vintage synthesizers to modern VAs.
Performance
Ultra Analog is packed with premium performance features: keyboard modes, unison, portamento and glide functions, and a complete set of MIDI features. And for even more action, Ultra Analog provides a user programmable pattern arpeggiator and shortcuts to the high-quality effects.
Ultra Analog VA-2 will match your playing style or musical context with ease thanks to the tap tempo and sync to host clock options; poly- or monophonic with note priority keyboard modes; up-to-4-voice unison; glide and legato functions; and the flexible vibrato.
Arpeggiator
Ready, willing, and able, Ultra Analog VA-2's arpeggiator offers various syncing resolutions, playing algorithms, and rhythmic patterns that will spruce up any chord progressions into percolating melodies or pulsing sequences.
FX
The FX panel wraps up Ultra Analog VA-2 as an all-inclusive package with awesome polishing tools.
System Requirements
WINDOWS · MAC OS X · 32-/64-BIT & VST · AU · RTAS · AAX NATIVE · STANDALONE 
AAS products are compatible with nearly all DAWs...
Ableton Live
Apple GarageBand
Apple Logic Pro
Apple Mainstage
Avid Pro Tools
Bitwig Studio
Bandlab Cakewalk
Cockos Reaper
Image-Line FL Studio
MOTU Digital Performer
Native Instruments Komplete Kontrol
Native Instruments Maschine
Presonus Studio One
Propellerhead Reason
Steinberg Cubase
Mac Minimum System Requirements*
Mac OS X 10.7 or later
Intel Core processor or later
512 MB of RAM
70 MB of free hard drive space
PC Minimum System Requirements*
Windows 7 32‑/64‑bit or later
Intel Core or equivalent processor
512 MB of RAM
70 MB of free hard drive space
*The minimum system requirements mentioned above are for standalone usage. For plug-in usage, please refer to your DAW software requirements (Sonar, Pro Tools, Cubase, Live, Digital Performer, Logic Pro, etc.).
Any references to any brands on this site/page, including reference to brands and instruments, are provided for description purposes only. For example references to instrument brands are provided to describe the sound of the instrument and/or the instrument used in the sample. Plugin Boutique do not have (nor do they claim) any association with or endorsement by these brands. Any goodwill attached to those brands rest with the brand owner. Plugin Boutique or its Suppliers do not accept any liability in relation to the content of the product or the accuracy of the description. "RHODES" is a registered trademark of Joseph A Brandstetter.
Awards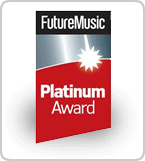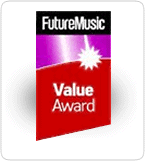 You may also like