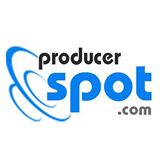 'This is awesome to produce house or techno, but, you've got lots of options to tweak every preset... very cool!
ProducerSpot. ProducerSpot is dedicated to all music producers, musicians, sound designers and DJs.
'Bloq sounds great, works well and hits just the right price point. 9/10'
Computer Music. The world's best selling magazine dedicated to making great music with your Mac or PC.
A vintage synth and drum machine virtual instrument for Kontakt, with patches for Ableton and Logic.
Bloq is the debut virtual instrument from Sample Magic. Featuring over 2.6GB of sample data and presented in carefully collated and customised presets, Bloq has been made using some of the most iconic and revered synthesisers and drum machines of all time.
Over a year in the making, Bloq is the result of months of carefully crafted sound design and meticulous sampling by Sample Magic co-founder Sharooz and extensive personal archive of vintage instruments.
Drawing from an enviable line-up of 17 synthesisers and 13 drum machines including the Roland TR-808, TR-909, TB-303, Jupiter 8, Jupiter 6, SH-101, Arp Odyssey, Sequential Circuits Pro-One, Prophet 5, Clavia Nord Lead 4 and Akai MPC 60 to name but a few, every key of every patch was painstakingly sampled through a variety of high quality preamps at 24-bit resolution via the Prism Orpheus soundcard.
The samples were further processed with the SSL G-series and DBX 160 compressors, Empirical Labs Distressor, Focusrite ISA 430 and Neve 1073 channel strip for unrivalled sound quality.
Sample Magic's trademark design acumen means Bloq contains two beautifully crafted GUIs complete with retro-styled knobs, switches, LEDs, wooden side panels and a unique fader-style step sequencer.
Features
Over 7300 unique samples at 24-bit resolution, with every key, velocity, pitch, decay and tone setting of every patch faithfully represented.
Includes customised Rack for Ableton Live 9 and Logic EXS-24 / Ultrabeat version with extensive treatments of every patch as presented in the Kontakt version. With numerous smart macro assignments including filter cutoff, reverb time, delay time, release time and various other commonly used creative control assignments, Bloq pushes compatibility and performance to the limit.
Drawing on Kontakt's extensive scripting engine, features an expressive 32 step sequencer, 3-band EQ, chord memory functionality, 8 track drum pattern composer with shuffle and randomise controls, powerful FX engine including reverb, delay, chorus, phaser, 3 tempo-syncable LFOs, tremolo, auto-pan, pitch mod, unison voice stacking, multiple hi-pass and low-pass filter types, tape drive, vintage modelled compression and the ability to instantly decimate and bitcrush sounds to 12-bit quality.
Split into two modules, Bloq Drum and Bloq Synth, Bloq Drum allows each pad to be individually treated with transient shaping, ADSR, HPF and LPF filters, FX sends, tuning and the ability to assign each hit to up to 16 separate outputs.
97+ synth patches, 35 drum kits and 140 inbuilt unique drum patterns by award-winning sound designer, producer and Sample Magic co-founder Sharooz showcasing the best sounds from each kit.
Lossless audio compression makes switching between patches a breeze, regardless of processing power or RAM.
Vintage sampler mode allows for instant emulation of the iconic EMU SP1200 12-bit sampling drum machine.
Customised script programmed by Matt Fudge, creator of the award-winning Transistor Revolution series.
Featured Sampled Instruments
Synthesisers:
Roland Jupiter 6
Roland Jupiter 8 
Dave Smith Prophet '08
Clavia Nord Lead 3
Clavia Nord Lead 4
Teenage Engineering OP-1
Roland MC-202
Roland SH-101
Elektron Analog Four
Roland TB-303
Yamaha DX7
Korg DW8000
Korg Poly 800
Korg Poly 61
Arp Odyssey
Sequential Circuits Pro One
Roland Juno 106
Drum Machines:
Roland TR 808
Roland TR 909
Roland TR 707
Roland TR 606
Roland TR 626
Roland CR 68
Sound Master SR 55
Nord Drum
Sequential Circuits Drumtraks
MXR 185
Emu Drumulator
Akai MPC 60
Korg Super Drums
Download Contains:
2 x Kontakt instruments
2 x Ableton 9 drum and synth racks
1 x EXS-24 instrument
1 x Ultrabeat instrument
Please Note: Bloq requires a working version of the Kontakt 5 full version with either Ableton Live 9 or Logic Pro 10.1.1 as the software is not included in the package. Bloq for Ableton requires Live 9 and Bloq for EXS24 requires Logic Pro X.
Any references to any brands on this site/page, including reference to brands and instruments, are provided for description purposes only. For example references to instrument brands are provided to describe the sound of the instrument and/or the instrument used in the sample. Plugin Boutique do not have (nor do they claim) any association with or endorsement by these brands. Any goodwill attached to those brands rest with the brand owner. Plugin Boutique or its Suppliers do not accept any liability in relation to the content of the product or the accuracy of the description. "RHODES" is a registered trademark of Joseph A Brandstetter.
You may also like