Robot Groove Bundle + FREE Cableguys HalfTime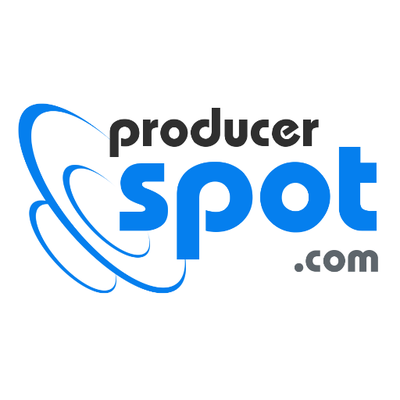 "I don't really know any other plugin capable of doing all TimeShaper can do."
ProducerSpot. Music production audio news, reviews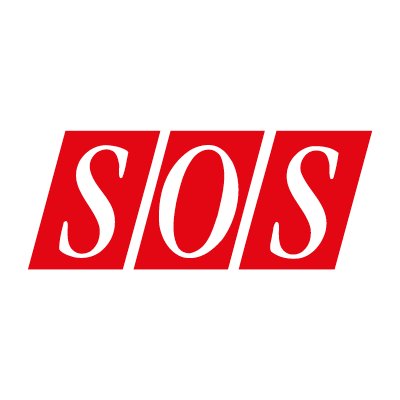 "For anyone involved in dance music BigKick is a must …
SoundonSound. Music technology magazine since 1985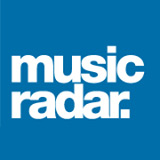 "The headline creative feature of Egoist is the Slicer, which comes with a collection of samples and lets you import your own".
MusicRadar. A music website that offers information pertaining to artists and their production.
Do the Robot!
Robot Groove offers instant groove along with unlimited programming and manipulation possibilities. Combining three innovative and dynamic tools, this package has been compiled to inspire new grooves and ideas quickly! 
Egoist from Sugar Bytes is pure "Groove in a Box". Use samples or full songs as a sound source. The onboard bassline, a drum machine and the multi-effect sequencer make Egoist the perfect track sketching tool in the studio and on the road. You'll soon fall in love with its distinct features and concept.
Plugin Boutique's BigKick is the ultimate Kick Drum Generator which allows you to craft & tune the perfect kick. The drums are the rhythm and groove of any track, the kick drum is the heartbeat of that groove. It is an essential element to get right, BigKick gets rid of the frustration and makes kick drum design easy and enjoyable.
Cableguys TimeShaper is an inspiring creative Multi-Effect which works wonders on beats! Stutter to create gritty edits for your track. Easily chop up and rearrange a breakst on the fly. Add repeating build-ups with just one click. Drop in instant tape-stops and DJ scratches. Or experiment and come up with something totally new.
For a limited time only the TimeShaper comes with a FREE HalfTime from Cableguys as well. Enter a world of spaced-out, slowed-down sound with HalfTime, the only plugin 100% dedicated to half-speed effects. 
Using a range of production techniques, the Loopmasters team have created an intense collection of sounds from huge impacts to delicate mechanics. Expect to hear some of the most twisted and contorted FX hits, using natural sounds, digitally processed with evil outboard FX. This collection has been featured to add the finer details and layers to your productions. 
The Robot Groove Bundle is exclusive to Plugin Boutique and only available for a limited time.
Use samples or full songs as a sound source. Instant Groove. The onboard bassline, a drum machine and the multi-effect sequencer make Egoist the perfect track sketching tool in the studio and on the road. You'll soon fall in love with its distinct features and concept.
The Slice Arranger Couldn't be More Straightforward
Egoist easily does what would take considerable effort in a traditional sampler: In record time, it can rearrange even the most predictable of samples to some great-sounding chops.
Each slice has separate controls of pitch, direction, attack, decay and volume. So, let's assume you play the same snippet over and over again – each step would sound completely different than the one before.
The factory library packs 760MB sonic material, from acoustic beats, piano- & percussion loops, synths, vocals to FX, so you can go for hours before using external audio. Via "Load Sample", you can import the formats .wav, .aiff and mp3.ego
Drum 'n' Bass
What all Good Music is About
Having made a slice sequence, you might wanna grab inspiration by its tail and move on with the structure of your idea. Therefore, we added the Bassline and the Beat. And this trinity of Sample, Beat and Bass really provides the most minimal setup to craft an idea in one go.
The Bass Tab lets you create classic bass lines (á la 303 or SH101). Run the oscillator in saw or pulse and tune essential parameters like resonance, decay & cutoff modulation.
The drum module is straight and to the point, just like its neighbour. More than 1,000 sampled kick, snare and hi-hats (open and closed) neatly organised in 15 kits. You can control pitch, loudness and velocity options. 96 samples per drum kit and a "Mix and Match" option leave you with endless combinations.
Cheerful Rebel
Arpiculation is Arpeggiator and Intonation
Rather than being a static add-on, the effects can be varied on a per-step basis. Of course, being able to treat effects as one-shot moments is much more dynamic than using overall global effects. A familiar concept to anyone who knows Effectrix.
There are 7 processors in total, a small but well-formed array: Reverb, Chorus, Delay, Filter, Lo-Fi, Tape Stop and Looper – to be applied to Slicer, Beat and Bass.
These con artists of sound are all quite beautifully depicted in their respective icons. Each offers a couple of parameters that can be edited via sliders, while the Filter section begins by offering 7 types and an equal amount of cutoff modulation sources from across the instrument.
Features
Slicer, Bass, Beat and an Effect Sequencer
Easy Arranging of Sample Slices
Perfect Track Sketching Tool
Arrange up to 16 slices with detailed control
Round and fat basses or blatant 303 lines
Beatbox with HiHat, Kick and Snare
Effect Engine for bright colours in the right spots
Song Arranger
Learn more about Sugar Bytes Egoist.
The drums are the rhythm and groove of any track. And, the kick drum is the heartbeat of that groove. So you know how important it is to get the kick drum right in the mix. Big Kick was created with the sole intention of allowing you to achieve the results you have always wanted.
Benefits:
Achieve great bottom-end: design a drum that fits perfectly with your bass
A quick and frustration-free solution: cut out hours of hunting through samples
Get more out of your existing kick drum sample collection
Start from scratch or use presets from D-Product, the Freemasons, Kris O'Neil and many more
Features:
Combines synthesis for flexibility and samples for extra-character
Drag-and-drop: instant sample import and export to your DAW or Desktop.  Drag finished samples straight out of the plugin to your host's sampler. Or drag sounds straight from your track onto the Load Sample button to layer them with the synthesized kick drum!
Flexible: Replicates most electronic kick drum sounds - with creative options to help you create the sounds of the future
Big library: Factory library includes >300 attack types and 110 presets
Tuned kick drums. Set the pitch to match your bass-line, or play the pitch of the kick drum with your MIDI keyboard
Use your own samples: Easily integrates with your existing sample libraries
Easy-to-use: Easier to use than any previous kick drum design tool. No complex envelopes to set - just sensible knobs for instant results
Auto-play: click auto-play for an instant kick-drum metronome. Get started jamming without programming a single midi note
Bonus samples: 100 free kick drums from the Loopmasters library come with the demo – yours to keep whether or not you buy the plugin!
Creative options: Overdrive, three unique waveforms and a hard clipper
Two kick drum body models: Original (covering a range of styles) and tough (which gets a harder edged more electronic sound – great for trance and other clean, tight and hard genres)
Safety first: A high pass filter helps you avoid nasty surprises in the sub-bass
Preset management: Great new preset handling features, including folder creation, renaming, easier preset browsing, preset-pack creation tools and much more
Fine-tuning: Built in EQ to make your presets sit right in the mix quickly and a punch control to tuck the drum into your mix, or have it leap out and smack you in the face
Learn more about Plugin Boutique BigKick.
Shape the flow of time to create everything from essential everyday FX to unique multiband transformations.
Just like a DJ scratching vinyl, TimeShaper lets you grab hold of time, slowing down or accelerating your music. Simply draw the exact LFO shape you need – our unique curve-editing tools make it fast and easy.
Stutter and glitch a synth or vocal line to create gritty edits for your EDM track. Chop up and rearrange a DnB breakbeat on the fly. Add repeating house build-ups with just one click. Drop in instant tape-stops and DJ scratches. Or go wild and come up with something totally new – TimeShaper is a seriously insane must-try creative time-twister tool for producers of any genre!
Multiband operation massively multiplies the possibilities. Want to reverse the bass while you stutter the midrange and tape-stop the treble? Now you can!
Running inside Cableguys' exclusive new ShaperBox creative effects rack, you can use TimeShaper on its own, or stack it up with other Cableguys Shapers to create elaborate, multilayered effects for your productions.
FX Features
Glitch
Multiband Stutter
Repeat
Reverse
Scratch
Tape-Stop
Time
Transform
Twist
Learn more about Cableguys TimeShaper.
Enter a world of spaced-out, slowed-down sound with HalfTime, the only plugin 100% dedicated to half-speed effects, in use by Armin van Buuren, David Guetta, members of 808 Mafia, The Chemical Brothers and more.
HalfTime transforms any audio into a dark, downtempo version of itself, giving your tracks huge mood and atmosphere. Lead synths mutate into heavyweight EDM bass monsters. Plinky piano lines become haunting trap melodies. Percussion thickens, expanding to reveal new rhythmic possibilities.
Just add the plugin for an instant half-speed effect with zero set-up, or go in deep with powerful creative controls. HalfTime works on loops, virtual instruments or even live audio input, inspiring you in seconds.
The hands-on 'Power' button makes it easy to fit HalfTime into your tracks - create a rapid switch or sink in slowly with smooth fades up to 16 bars.
Three-speed 'Modes' give you classic half-speed, tight harmonies and shuffling swing rhythms, and drugged-out quad-time playback. Adjustable 'Loop' length allows multi-bar slow-downs, funky syncopations and totally new grooves.
Slow only the lows, mids or highs with the 'Band' split - generate deep bass movement, fatten midrange percussion, or flip your top-end on its head.
Features
Instant setup: Add the plugin – get an instant half-speed effect with no further setup.
Power button: Punch the large central button to activate the effect – automate in your DAW.
Fade In/Out: Introduce the effect instantly, or fade in gradually, across up to 16 bars.
3-speed Modes: 2x for the classic "half-speed" effect. 1.5x for perfect fifth harmonies and triplet rhythms. 4x speed for drugged-out quad-time playback.
Band Split: Half-speed just the bass, treble or midrange for trippy effects.
Band Solo: Hear just the slowed frequency range – use it to hone the effect, as a filter, or to blend using the Mix control.
Dry/Wet Mix: Blend the original and slowed audio.
Loop Length: Set the Loop from 1/16 up to 8 bars – keep the original timing, stretch it to half speed, or create catchy new rhythms.
Smooth: Preserve transient punch with 'Percussive' mode, and avoid clicks and pops on sustained material with 'Sustain' mode. Or push it to extremes with creative FX and Swell options.
Learn more about Cableguys HalfTime.
Loopmasters present Cinerobotic – a mean, metallic collection of robotic FX and hydraulic impacts to add an air of Cinemania to your productions. These intergalactic sounds are provided 100% royalty free and ready to deploy for a musical clone war of epic proportions!  
Cinerobotic features over 800 individual sounds to lay down as hits, atmospheres and after effects with a vast combination of high-fidelity drones, glitches and foley recordings to cut through the mix. Included in the collection are Alerts, Calibrations, Movements, Fighting Bots, Footsteps, Frictions, Droid Bleeps, Mechanicals, Hydraulics, Weapons, Impacts, Stutters, Shutdowns, Startups and Transformers – enough sounds to take you from R2D2 to Optimus Prime and every cyborg in between! 
Features
658 MB
24Bit 44.1KHZ
155 Foley
65 Bot Movements
63 RoboWooshes
56 Little Droid Bleeps
52 Robot Hydraulics
38 Shutdowns
37 Fighting Bots
35 Transforming Layers
34 Robot Weapons
31 Startups
30 Frictional
30 RoboMechanicals
28 Footsteps
28 Robocutz
27 Robot Innards
26 Smashing Robots
25 Robotic Impacts
20 Alerts & Calibration
20 Robotic Glitches
18 Large Servos
17 Maintenance & Response
12 Dying Robots
10 Robodrones
10 Robospheres
8 Robotic Stutters
27 Soft Sampler Patches
Learn more about Loopmasters Cinerobotic FX
System Requirements
Sugar Bytes Egoist
Mac
OS X 10.6.7 or higher

Min. screen height: 800 pixels
Formats:
AAX

Audio Unit (AU)

Standalone Application

VST2
Windows
Windows 7 or higher

Min. screen height: 800 pixels (un-zoomed)
Formats:
AAX

Standalone Application

VST2
Note: All Sugar Bytes plug-ins are available in 32-bit and 64-bit formats for both Windows and Mac OS X systems.
Plugin Boutique BigKick
BigKick is compatible with most major DAW platforms, and is available for both PC and Mac.  
PC:
VST 2.4 32-bit and 64-bit, Windows XP SP3, Windows 7, Windows 8. AAX for Protools 10.3.6 and later. 
Mac:
Audio Unit 32-bit and 64-bit, VST 2.4 32-bit and 64-bit, AAX for Protools 10.3.6 and later.  Requires OSX 10.6 or later
Note: The plugin is 750 pixels high.  As a result it may have minor issues in some sequencers on some netbooks or very low-resolution monitors.
Cableguys TimeShaper & HalfTime
Mac:
Mac OS X 10.8 or later 
VST or AU host sequencer 
32- or 64-bit
Windows: 
2 GHz CPU with SSE2 support 
Windows 7, 8 or 10 
VST host sequencer 
32- or 64-bit Mac: 
2 GHz Intel CPU
Any references to any brands on this site/page, including reference to brands and instruments, are provided for description purposes only. For example references to instrument brands are provided to describe the sound of the instrument and/or the instrument used in the sample. Plugin Boutique do not have (nor do they claim) any association with or endorsement by these brands. Any goodwill attached to those brands rest with the brand owner. Plugin Boutique or its Suppliers do not accept any liability in relation to the content of the product or the accuracy of the description. "RHODES" is a registered trademark of Joseph A Brandstetter.
Awards