The Integral Bundle includes all the Applied Acoustic Systems Plugins as well as all of their Sound Banks.
Professional Series Bundle and Sound Packs
The Lounge Lizard EP-4 plug-in delivers authentic vintage electric piano sounds in an everything-you-need package.
In the Studio
When time matters, simply pick from more than 100 custom electric piano presets. But when sound exploration is on the program, players will dig the real-time controls over hammer hardness, tine colour and decay, damper noise, and pickup placement for an unsurpassed level of customization.
Live on Stage
Gigging musicians will appreciate Lounge Lizard's small memory footprint, instant preset recalls, and stability. Furthermore, the huge library of Rhodes and Electric Organ sounds as well as the complete selection of effects makes it easy to build a set list and get the perfect tone for each song.
Learn more about Lounge Lizard EP-4.
In a world filled with reproductions and ever-increasing complexity, Ultra Analog imposes itself as a unique and powerful synth that is fast, easy, and remarkably versatile.
Ultra Analog is highly efficient, find the sound you want fast and tweak it to perfection thanks to the categorized browser and ergonomic interface. Whether it's for day to day synth work or particular sound design tasks, Ultra Analog will deliver the entire analogue sonic range with every control at your fingertips whenever your creative outbursts demand it.
All Ultra Analog Sound Banks are included in this bundle.
Learn more about Ultra Analog VA-2.
String Studio VS-3 is a multitimbral synthesizer in which a collection of unique string oscillators replaces the traditional VCOs, DCOs, and operators as the main sound source. Consisting of picks, bows, and hammers interacting with a modelled string, these oscillators offer a special blend of modern and creative synthesis. Augmented with a soundboard, classic filters, an enveloppe generator, a LFO, and studio-quality effects, String Studio VS-3 proposes a brand-new path in the quest for tone.
What's New
We have streamlined String Studio and brought it to a whole new level - it will change your perspective on what a synthesizer can be.
NEW Two-Voice Multitimbral: String Studio VS-3 combines two independent timbres—either stacked or split—to create performance-friendly, texture-full, and spacious sounds that are sure to make a good impression.
NEW Modulators: String Studio VS-3 now boats two performance modulators per layer that respond to user-defined MIDI controls. Each and every sound features effect and morphing assignments that can be played in real time for enhanced expressivity and sonic dimension.
PEPPED Factory Library : A long and fastidious process of fine-tuning went down in the AAS quarters. Each and every sounds went under the eyes of all team members to exit with a consistent gain-stage, unity-gain effects, better dynamics, and compelling real-time sound transformation assignments. This is our most perfected sound library to date.
NEW Signature Sound Packs: String Studio VS-3 ships with four brand-new signature sound packs created by the industry's top sound designers. Richard Devine, Christian Laffitte, Thiago Pinheiro, and Daniel Stawczyk form an incredible team that made the most of the latest String Studio VS-3 features It's with great pride that we present these 227 new sounds.
NEW Browser: String Studio VS-3's improved sound browser presents a simple way to find the sound you're after. String Studio VS-3 sorts sounds by category to present an overview of a pack's content. Additionally, shortcuts to categories and tone qualities provide a quick way to jump right where you need to be.
IMPROVED Filter's Musicality: String Studio VS-3's filters can now put up with extreme modulation while remanding totally musical.
NEAT Compatible with String Studio VS-2 sounds: Simply copy String Studio VS-2 banks in String Studio VS-3's packs folder to convert them.
IMPROVED Microtonal tunings via Scala scale files: String Studio VS-3 now supports the Scala scale file format as well as reference note frequency tuning for microtonal music making.
EXPANDED Multi-Effects Module: String Studio VS-3's multi-effects module now sports reverb, equalizer, compressor, and guitar amplifier processors for even more
All String Studio Sound Banks are included in this bundle.
 Learn more about String Studio VS-3.
Your New Session Guitarist
Strum GS-2 is a plug-in for the production of guitar tracks. With a huge collection of acoustic and electric guitars, automatic chord recognition, sophisticated chord voicing, integrated strumming and picking action, MIDI riff library, amp and effects, playing the guitar on a keyboard has never been so easy.
Playing Guitar on a Keyboard has Never Been Easier
Creating a realistic guitar track from samples is a tough job. Guitar players voice chords differently, strumming is not easily reproduced on a keyboard, and guitar players use all sort of techniques such as palm muting, scratching and sliding simply not available on a keyboard. Strum GS-2 now does all of this for you!
All Strum GS-2 Sound Banks are included in this bundle.
Learn more about Strum GS-2.
Melodies, Beats and Crazy Soundscapes
Chromaphone uses acoustic resonators to create drums, percussion, mallet, string, and other unique instruments. They get sparked into life by a mallet and a flexible noise generator.
Everything you Need from Start to Finish
With more than 650 presets spread into 19 categories, Chromaphone 2 packs everything you need to create all the parts of your productions.
All Chromaphone 2 Sound Banks are included in this bundle.
Learn more about Chromaphone 2.
Beyond Traditions
Objeq Delay is a creative effect plug-in combining acoustic filtering with a clever delay unit. The plate, beam, drumhead, and string objects impart evocative acoustic resonances to the input signal. Further shaping is also available via low- and high-cut filters. The in-series delay acts as a classic unit or can split the first and subsequent repeats to either remodel the attack or create complex rhythmic patterns. An LFO module completes the package with comprehensive modulation destinations to the filter, resonator, and delay parameters. 
"Objeq delay is a truly creative and fun effect with multifaceted applications, " said Eric Thibeault, the product's designer, "Objeq Delay is obviously a great delay unit, but the complete feature set takes it to another level. The acoustic resonator is a great percussion track enhancer—it's fantastic on kicks and snares. The split between the first and subsequent echoes can mangle simple loops into new complex rhythms. The LFO allows various modulator-type effects such as flanger and chorus. And then when you bring it all together, a highly resonant object with the delay brings you into the drones territory."
The Benefits of Physical Modelling
Sound manipulation at the source core.
Presets load in a flash.
Installs in less than a minute - less than 11 MB on disk.
System Requirements for Plugins
WINDOWS · MAC OS X · 32-/64-BIT & VST · AU · RTAS · AAX NATIVE · STANDALONE 
AAS products are compatible with nearly all DAWs...
Ableton Live
Apple GarageBand
Apple Logic Pro
Apple Mainstage
Avid Pro Tools
Bitwig Studio
Bandlab Cakewalk
Cockos Reaper
Image-Line FL Studio
MOTU Digital Performer
Native Instruments Komplete Kontrol
Native Instruments Maschine
Presonus Studio One
Propellerhead Reason
Steinberg Cubase
Mac Minimum System Requirements*
Mac OS X 10.7 or later
Intel Core processor or later
512 MB of RAM
70 MB of free hard drive space
PC Minimum System Requirements*
Windows 7 32‑/64‑bit or later
Intel Core or equivalent processor
512 MB of RAM
70 MB of free hard drive space
*The minimum system requirements mentioned above are for standalone usage. For plug-in usage, please refer to your DAW software requirements (Sonar, Pro Tools, Cubase, Live, Digital Performer, Logic Pro, etc.).
System Requirements for the Sound Banks
This preset collection can be used with the free AAS Player plug-in as well as the Chromaphone 2 analogue synthesizer.
After you have installed the sound bank, there are two options to use it:
Chromaphone 2 - Reverence will automatically be added to Chromaphone 2 if it is installed on your computer.
AAS Player - If you don't own Chromaphone 2, you will be able to play Reverence from the AAS Player plug-in or standalone application.
Any references to any brands on this site/page, including reference to brands and instruments, are provided for description purposes only. For example references to instrument brands are provided to describe the sound of the instrument and/or the instrument used in the sample. Plugin Boutique do not have (nor do they claim) any association with or endorsement by these brands. Any goodwill attached to those brands rest with the brand owner. Plugin Boutique or its Suppliers do not accept any liability in relation to the content of the product or the accuracy of the description. "RHODES" is a registered trademark of Joseph A Brandstetter.
Awards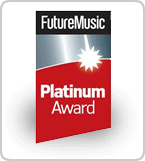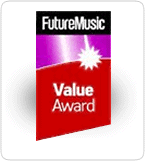 Product Reviews
Applied Acoustics Systems released Chromaphone, a percussion synthesizer instrument for Mac and Windows. What's new from Applied Acoustics...

Classic modelling synth returns. In our review of the original Applied Acoustics Systems String Studio way back in 2007, we praised its...

String Studio, an instrument from Applied Acoustic Systems, was first introduced about ten years ago. It's just been upgraded to a new...
You may also like