Serum + FREE Midnight Plugin Suite

"Hands down the wavetable synth I wish I'd written!"
Jim Credland. Plugin Boutique/Credland Audio

"This is quite simply the best synth that's ever been created."
Multiplier. Artist, Producer & Tutor: Multiplier is more than just a DJ, he's a big personality with hands in all corners of the music industry.
Buy Serum & get Focusrite Midnight Plug-in Suite for FREE!
(Ends July 31)
Advanced Wavetable Synthesizer
Why Serum?
The dream synthesizer did not seem to exist: a wavetable synthesizer with a truly high-quality sound, visual and creative workflow-oriented interface to make creating and altering sounds fun instead of tedious, and the ability to "go deep" when desired - to create / import / edit / morph wavetables, and manipulate these on playback in real-time.
Import Your Own Audio and Create Custom Wavetables with Ease
Serum has a Wavetable editor built right in- you can create your own wavetables in a variety of ways. Import audio directly from audio files - Serum has a variety of methods and options for analyzing audio for breaking it apart into individual waveforms. You can import single-cycle wavetables of course, as well as many at once (with in-built sorting options, or manual re-ordering). Morph between various wavetables using standard linear interpolation (crossfading) or via harmonic/spectral morphing. Draw directly on the waveform, with optional grid-size snapping and a variety of shape tools. Generate or modify waveforms using FFT (additive). Create or process waveforms using formula functions. Processing menu options allow you to do the other tasks you would want, such as apply fades, crossfades, normalize, export, and much more.
Ultra-Clean Oscillators
Playback of wavetables requires digital resampling to play different frequencies. Without considerable care and a whole lot of number crunching, this process will create audible artifacts. Artifacts mean that you are (perhaps unknowingly) crowding your mix with unwanted tones / frequencies. Many popular wavetable synthesizers are astonishingly bad at suppressing artifacts - even on a high-quality setting some create artifacts as high as -36 dB to -60 dB (level difference between fundamental on artifacts) which is well audible, and furthermore often dampening the highest wanted audible frequencies in the process, to try and suppress this unwanted sound. In Serum, the native-mode (default) playback of oscillators operates with an ultra high-precision resampling, yielding an astonishingly inaudible signal-to-noise (for instance, -150 dB on a sawtooth played at 1 Khz at 44100)! This requires a lot of calculations, so Serum's oscillator playback has been aggressively optimized using SSE2 instructions to allow for this high-quality playback without taxing your CPU any more than the typical (decent quality) soft synth already does. Load up Serum and we think you'll be able to notice both what you hear (solid high frequencies, extending flat all the way up to the limits of hearing) as well as what you don't hear (no unwanted mud or aliasing gibberish- just good, clean sound).
Modulation - Work it the Way You Want to
The modulation system allows for drag and drop connections between mod sources and destinations. Want an LFO controlling a filter cutoff? Simply drag the LFO title to the cutoff knob. This LFO->Filter connection will now appear in the Mod Matrix as well. In other words, you have two views/approaches for creating and modifying your modulations: sometimes a list is nice, other times you just want the job done fast and easy.
Real-Time Wavetable Manipulation
In addition to moving through the set of wavetables (up to 256 make up a single oscillator), you can manipulate the waveform itself in a separate realtime process referred to as Warp. This allows for FM/AM/RM/Oscillator Sync and many other ways to modify the waveform, including "Remap" modes - a graph editor for drawing your own custom table manipulations.
Filter Types
Serum includes all of the filter types found in LFOTool in addition to some brand-new ones. Flangers, Phasers, and Comb filters all of which can key-track to the musical note you play. Dual filter types let you control or morph between filter types. Get creative with atypical processes for filters such as downsampling, or the unique filter types found nowhere before, such as the dirty-sounding French LPF.
Built-In Suite Effects
An effects rack with 10 effects modules lets you get your sound all the way to the finish line inside Serum. Effects can be re-ordered to any configuration you want. Virtually all effect parameters are also available as modulation destinations. This is especially useful on monophonic synth sounds. For example, apply an LFO to control reverb size or dry/wet, or velocity to control distortion amount. Many of these effects and modes were built just for Serum, so there are many unique effects to choose from, such as Hyper, which simulates (additional) unison amounts, or a dual-waveshaper which allows for a distortion you can morph between two separate wave shapes.
Advanced Unison
Serum will let you stack a single oscillator to use up to 16 voices. Each of the wavetable oscillators have a number of unison advanced parameters. Stack settings allow for note (e.g. octave) layering to get a fuller sound for a single note-press. Set the unison voices to all have their unique waveform at once with the Unison WT Pos setting, or have them all skewed in a different way with the unison Warp control. A variety of unison tuning modes per-oscillator let you get the stack sound blooming or swarming like you want.
Features
Serum comes with over 450 presets, 144 wavetables
Available in AAX, AU (Mac only) and VST formats (32 and 64-bit)
Learn more about Xfer Records Serum.
Focusrite's new Midnight plug-in suite takes two of the most iconic Focusrite modules of all time – the ISA110 equaliser and ISA130 compressor; models their sound exactly with powerful DSP technology; and gives them elegant, functional on-screen front panels that make them simplicity itself to use. Now you can add that authentic, classic Focusrite sound to your own tracks at a price you can afford. Your productions have never sounded so good.
The ISA110 and 130 modules, created for the legendary Forté console in the 1980s, represent the epitome of Focusrite analogue audio processing, and performed a vital role in the making of literally thousands of hit records – they still change hands for thousands today. Their new digital incarnation in the Midnight suite for AU, VST and RTAS gives them stunning new hi-def on-screen front panels so realistic you'll believe you can grab a knob with your fingers. In fact, of course, you can tweak them with a click and a drag of the mouse, or graphically edit the response curves. But whichever way you want to go, behind each exquisite graphic front-panel lies powerful DSP code that exactly models the original analogue processors that inspired the Midnight suite, with all the warmth, clarity, control and incredible sound of those original analogue designs.
A glance at those clear, clean analogue-style front panels and you'll know exactly how to use the Midnight suite. The controls are simple and intuitive. The meters are responsive and accurate. And the sound… these plug-ins sound as good as they look, putting classic Focusrite clarity and warmth under your fingertips.
Midnight EQ helps you manage problems and inspires solutions. It's a 4-band full-parametric EQ with peaking and shelving plus low- and high-pass filters. High end control up to 15kHz – just what you need to give a vocal that extra something. +/- 16 dB of gain in each band. Overlapping midranges with fully variable Q. Midnight EQ gives your tracks full, rich bass; a pure, open top-end; and beautiful midrange definition.
Meanwhile Midnight Compressor brings you control at your fingertips. It features compression ratios of 1.5 to infinity, adjustable attack and auto/manual release and simple, clear metering that helps you keep an eye on gain reduction, threshold and input/output levels. Input and makeup gain settings help you get the gain structure just right for perfect control. Vocals are right there, with a warmth and naturalness you've never quite been able to reach before. Bass lines gain a solid, firm foundation that makes you think the guy's still in the room. Suddenly your tracks sit perfectly in the mix, you're on a roll and your hair's standing on end. Know the feeling? You will.
The Midnight modules deliver incredible power, flexibility and a gorgeous sound that launched a thousand hits. If you're looking to take your tracks to the next level, you need the best: in the past, maybe that step was beyond your reach. But now the power to give your productions that extra edge is within your grasp. Step into Midnight, from Focusrite. And don't look back.
Key Features
Powerful DSP Modelling
Exactly recreates the sound of two classic Focusrite modules renowned for their sound, versatility and hit-making heritage. Brings that exact sound into your digital studio and puts it at your fingertips.
Legendary Audio Quality
Focusrite's reputation was built on sound principles. From the original analogue consoles of the 1980s to today's digital studio, Focusrite quality is second to none. In fact, it's so good you can take it for granted.
Exquisite High-Definition Graphic User Interface
We did more than exactly model two incredible analogue modules, incredibly accurately. We gave them gorgeous graphic front panels, too. We didn't do that just to look pretty: we did it to make them simple to use and easy to learn – just like their analogue predecessors. Controls are intuitive; meters tell you what you need to know, clearly and instantly. You get what you want, and fast.
The Sound at the Heart of the Digital Studio
If there are two parts of the studio signal chain that make the most difference when it comes to defining your sound, they are compression and EQ. Midnight combines a powerful, versatile, easy to use compressor with a clear, warm and flexible equaliser. They're just the tools you need to give you the edge and take you to the next level.
A Step Up You Can Afford
Until now, tools like these were often beyond reach, especially if you're just starting out. Midnight changes all that. Now you no longer have to rely on the basic channel modules that came with your system, or cheap alternatives that ruin your sound. Nor do you have to blow your entire budget on the plug-ins of the past. Midnight gives you quality tools you can afford – quality tools you can't do without.
Learn more about Focusrite Midnight Plug-in Suite.
System Requirements
Serum
Mac
OS X 10.6 or later
CPU with SSE2
Formats:
AAX
Audio Units (AU)
VST 2.4
Windows
Windows 7 SP1
CPU with SSE2
Formats:
Midnight Plug-in Suite
Plug-in Formats
Mac OS 10.5, 10.6 (Universal Binary):
VST2.4 PowerPC, Intel 32-bit
AU PowerPC, Intel 32-bit, Intel 64-bit 
RTAS 32-bit (Intel Mac only)
Windows XP, Vista, 7 (x86 and x64):
VST2.4 32-bit, 64-bit 
RTAS 32-bit
System Requirements
Mac OS
Power PC G4/G5 or Intel Mac 
Mac OS 10.5 or higher
512 MB RAM
XVGA (High Colour 1024x768)
Windows
Windows XP, Vista, 7 (x86 and x64) 
Pentium III 600 MHz CPU or faster 
512 MB RAM
XVGA (High Colour 1024x768)
Any references to any brands on this site/page, including reference to brands and instruments, are provided for description purposes only. For example references to instrument brands are provided to describe the sound of the instrument and/or the instrument used in the sample. Plugin Boutique do not have (nor do they claim) any association with or endorsement by these brands. Any goodwill attached to those brands rest with the brand owner. Plugin Boutique or its Suppliers do not accept any liability in relation to the content of the product or the accuracy of the description. "RHODES" is a registered trademark of Joseph A Brandstetter.
Awards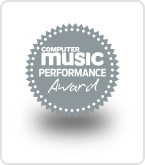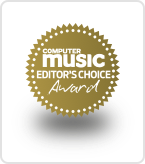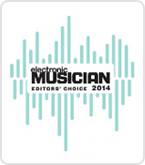 Product Reviews
Xfer Records Serum, there is a virtual Wavetable synthesizer of the top class on the market. So I have already anticipated my conclusion in the...