Scarbee Classic EP-88s Bundle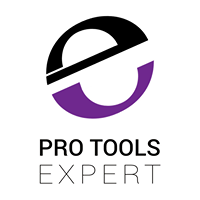 "This thing just feel amazing to play - it feels so organic! Nice and vibey."
Pro Tools Expert. The best tips, tricks, tutorials and news on the web.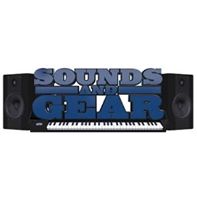 "Man, the sound of this instrument is so authentic and natural sounding, I'm totally in love!"
Sounds and Gear. Music production & creative technology news, reviews, tutorials, demos. Music Gear, VSTs, mobile apps, synthesizers, sample libraries, cameras, video tools.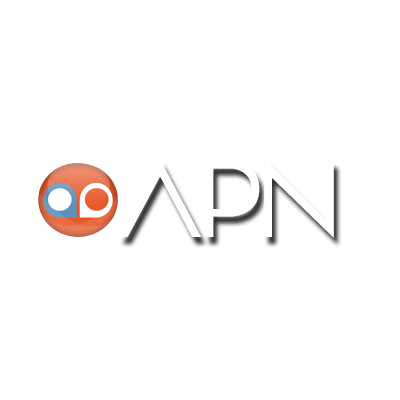 "Visceral, exciting and three dimensional."
Audio Producer News. Up to date news for audio producers.
Scarbee Classic EP-88s + Matrix Expansion
Features
True Horizontal Release Sample Technology
Flexible on-board effects with alternate routings
88 keys, 30 velocities and 8294 samples
What's In Your Suitcase?
Scarbee Classic EP-88s has more samples, greater dynamics and more keys – 88 of them! (compared to Scarbee Mark 1). Anyone who has tried to restore an instrument like this knows that the lowest and highest octaves take as much time as the rest of the keys put together – It's a true battle where you need a lot of patience, lots of spare parts and some luck too.
We wanted to have the best possible sustain on each key, perfect balance of tone and as much bark too. There are harder strikes (compared to Scarbee Mark 1) - as well as softer ones.
We spend an enormous amount of time cleaning the samples for noise – each sample went through four stages, where the last two were done by hand. The reason for this was the fact that we wanted to be able to offer presets with extreme treble EQ settings without having extra noise – and without hurting any part of the recordings.
Try to select a Snapshot like 'Bahian Love Affair' – and turn the Instrument Noise totally down on the Settings page – and listen to the difference...
Finding Your Sound
Every musician tries to find his sound - and producers love to be able to get exactly what they are looking for. We made it easy for you: There are 45 different snapshot presets ready for you - and if you want to make your own sounds? Get started with the 117 FX presets.
You can even select different routings and have some FX come before or after amp. The possibilities are there for sure. As a tribute to George Duke we created a 3 zone split EQ and a stereo knob so you can carry on what this great man started.
The Pure Joy of Playing
To make sure you guys will get the best out of SCARBEE CLASSIC EP-88s we made a smart Key Action Calibration utility that will reveal if you actually trigger all velocity zones with your current keyboard.
With our new electric keyboard library we also introduce several new systems that improve the playability and add further realism to virtual instrument keyboards.
Advanced Release Sample System: We simply scanned all sustains from start to end and Nils Liberg and me (Thomas Hansen Skarbye) designed a system so that release the samples will always have the correct sound and energy- no matter the dynamics or the time sustain is held.
Release Sample Resonance System: We created a new way to control the "box" resonance so it would completely mimic reality.
Advanced Sus Pedal Behaviour: It wasn't enough to add pedal FXs of all kinds... we also changed the way the sustain notes affect each other when playing the same key repeatedly.
Note Off Delay: On the MIDI keyboard, the release sound started a little too fast compared to the real instrument and repeated notes sounded too staccato like. The solution was to simply delay the note-off sent from the MIDI-keyboard or sequencer so that it would change in same time as the original instrument. It too made a real difference in the playing experience!
Matrix: Classic EP-88s EXPANSION
Features
Midi Modulation Matrix
Pre-FX Delay
30 new Shapshot presets
A Request From A Creative Mind...
In spring 2017 I was contacted by Jamie Crist - who goes under the name SEA on various audio related forums. He had done some very creative sounds using a complex Midi modulation setup in his sequencer and Kontakt. He asked me if I could add a Pre-FX Delay so that the signal chain could play inside (serial) the reverb and not parallel. Since we had used all FX possible in Kontakt - we had to spend months on experimenting with re-arranging the FX slots so we could offer this option.
We also wanted each Snapshot to have its own advanced Midi CC modulation settings - and the only way to do this was to build the MATRIX page. SEA had asked me if he could save midi CC assignments per patch - which originally you couldn't since in Kontakt it's a global thing - so every time you chose a different patch, your midi cc would have to be reset per patch. Thus the MATRIX idea was developed.
The big challenge was the fact that since we had to build a new .nki (Kontakt program) in order to make new structure work - we had to find a way for the user to export/import their older User Snapshots. This was indeed tricky and at some point we almost gave up. The problem was that scripter Nils Liberg and I had to create a 100% correct conversion of the FX and rom the old vibrato system to the new. To add value to the Expansion Pack we decided to create 30 new Snapshot presets that uses the new MATRIX feature.
MIDI CC Modulation Feast!
If you are using the Scarbee Classic EP-88s for live playing, you may want to be able to do some smaller adjustments using ex. the Modulation Wheel to control the intensity of the Vibrato. Or if you want to create some more advanced, artistic sounds you can now select several FX parameters to be controlled by 1-3 controllers. 
Up to 6 different parameters can be mapped to each of the 3 controllers. Be aware that some of the parameters – especially the ones that sets Levels - can introduce small clicks. The solution is to limit the max/min range of these – or simply not to use them if you find it too anoying.
Min - Max: Alters the scaling of the assignment so that the automation values are mapped to a limited range of the assigned parameter. The reduced range can then be automated with finer resolution. NOTE: You can use a higher number on Min than on Max (ex. 100 – 25) – this will reverse the direction of the FX parameter so instead of value going up – it will go down.
Pre-FX Delay
The Delay now have an option to be set th PRE FX so that the delayed signal now can be processed with example Reverb for some very nice patches.
Fully NKS Ready
We spend a lot of time and effort to make this instrument fully compatible with Native Instruments' new Native Kontrol Standard (NKS).
The NKS format allows SCARBEE CLASSIC EP-88S to be integrated with Maschine and Komplete Kontrol S-Series keyboards.
All of our 45 factory Snapshots are tagged and categorised - available while browsing in Maschine or Komplete Kontrol
System Requirements
Windows 7 or higher (latest Service Pack, 32/64 Bit), Intel Core Duo or AMD AthlonTM 64 X2, 4 GB RAM (6 GB RAM recommended)
Mac: OS X 10.9 or higher, Intel Core 2 Duo, 4 GB RAM
Requires KONTAKT 5.5.2 or the free KONTAKT 5 PLAYER version 5.5.2 or later.
Any references to any brands on this site/page, including reference to brands and instruments, are provided for description purposes only. For example references to instrument brands are provided to describe the sound of the instrument and/or the instrument used in the sample. Plugin Boutique do not have (nor do they claim) any association with or endorsement by these brands. Any goodwill attached to those brands rest with the brand owner. Plugin Boutique or its Suppliers do not accept any liability in relation to the content of the product or the accuracy of the description. "RHODES" is a registered trademark of Joseph A Brandstetter.
Product Reviews
End of the Rhodes The Fender Rhodes piano must be right up there as one of the most emulated instruments in the history of electronic music. The...

Plugin Boutique Staff Picks - Simon The Classic EP-88s is a beautiful sounding electric piano that has been sampled with a level of intricacy that...
You may also like