Garritan Anthology lets you download every Garritan sound library – except the full CFX Concert Grand – at a savings of more than 60% off the combined individual prices. Included are CFX Lite, Classic Pipe Organs, Concert & Marching Band 2, Harps, Instant Orchestra, Jazz & Big Band 3, Personal Orchestra 5, and World libraries.
Now, when the muse moves you, you can download whatever library you need.
Imagine Having a Symphony Orchestra at your Fingertips
Garritan Personal Orchestra gives you a complete orchestra – strings, brass, woodwinds, percussion, keyboards and more. Version 5 is a major new update, now with more than 500 instruments to choose from. Also included are a wide variety of instrument-specific articulations and techniques, performance spaces and reverbs, and instrument body resonances, all engineered  to provide incredible realism and authenticity to your music.
Features
You can produce breathtaking orchestral music
Produce truly inspiring symphonic sounds with a much higher level of realism.
Create ensembles of varying sizes with individual instruments
Enjoy the highest quality collection of orchestral instruments ever sampled.
All of the major instruments of the orchestra are included: strings, brass, woodwinds, percussion, and keyboards.
Build your orchestra one instrument at a time, exactly as you wish.
Create solos, duos, trios, quartets, chamber groups, ensembles, sections or a full symphony orchestra.
Play divisi and separate lines for each instrument; be free from fixed-size section samples.
Experience each instrument's own individual character and nuance; they are individually expressive and can interact with each other just like genuine players.
Select from a collection of pre-configured instrumental combinations for your convenience.
Choose from over 500 Instrument Patches.
Learn more about Personal Orchestra 5.
Garritan Instant Orchestra is a revolutionary sound library that reinvents the way orchestral music is created by simplifying and streamlining the process. It is designed to create full cinematic orchestrations from just a few lines of music. With pre-packaged combinations and mash-ups, mood-based presets, and orchestral effects, you can evoke any emotion–instantly.  It provides an empowering experience where almost any musician can sound like an A-list Hollywood composer, by simply creating just a few staves of music.
Garritan Instant Orchestra is a must-have library that offers an easy way to make super-quick orchestrations in minutes from start to finish. Achieve the larger-than-life orchestral sounds associated with film, games, TV scoring and music productions! The Instant Orchestra sound library integrates the uniquely powerful and high-performance ARIA Player.
Express Yourself
The award-winning Garritan Jazz & Big Band library is the first virtual software instrument library that truly captures the distinctive jazz sounds, ranges, and techniques of authentic jazz and big band groups. Express yourself with this unique collection of trumpets, trombones, saxophones, keyboards, basses, and rhythm sections.
Learn more about Jazz & Big Band 3.
Capture the Energy and Timbre
Garritan Concert & Marching Band breathes life into everything from piccolos to sousaphones and offers the broadest range of concert and marching percussion options. This sound library was created specifically to capture the energy and timbre of these ensembles. Ideal for educators teaching band, band students, Band Directors who write drill routines, or for musicians who want to add band instrument sounds to their tracks.
Learn more about Concert & Marching Band 2.
Travel the World with Garritan Sounds
World Instruments is a unique, comprehensive sound library featuring more than 350 virtual software instruments from around the world. From traditional Chinese orchestras to Gamelan ensembles, from Taiko groups to Bollywood bands, Garritan World Instruments gives you the tools to add exotic sounds to your music.
Learn more about World Instruments.
Six Different Historic Pipe Organs, 75 Different Stops
Garritan Classic Pipe Organs brings the power and majesty of the pipe organ into your studio, place of worship, rehearsal room, or home. This collection spans 400 years of organ building with instruments from the Baroque, Classical, Renaissance, Romantic, and Modern eras. You can combine stops from different organs to create new instruments, and use convolution sampled reverb to place any organ in a cathedral, concert hall, or other space for spectacular results.
Learn more about Classic Pipe Organs.
Announcing the Garritan Harps Sound Library
Garritan Harps is an innovative new virtual harps collection. This sound library is the next step in the revolution that GigaHarp started over a dozen years ago. Garritan Harps takes the virtual harp exponentially further. In addition to pure, pristine recordings of each note and a full range of harp articulations, new technologies give you advanced glissando emulation, sampled acoustic spaces, and much more.
Learn more about Harps.
System Requirements
Windows
Microsoft Windows 7 or later. Audio interface compatible with ASIO™ or DirectSound.
Mac
System
Multi-core processor recommended.
4GB RAM minimum.
At least 36GB of free hard drive space.
Dedicated hard drive with a speed of at least 7200 RPM recommended; SSD is preferred.
Internet connection required for download version, updates, and online registration.
Optional
A MIDI interface may be required if you are using a MIDI keyboard. Many keyboards now use USB.
The ability to assign controllers within your keyboard, music program, or sequencer is recommended.
High-quality speakers and amplifier, or high-quality headphones.
The Garritan Anthology sound library is AAX, VST, and AU compatible, and is proudly powered by the ARIA Player. There's no need to purchase a separate sampler.
Any references to any brands on this site/page, including reference to brands and instruments, are provided for description purposes only. For example references to instrument brands are provided to describe the sound of the instrument and/or the instrument used in the sample. Plugin Boutique do not have (nor do they claim) any association with or endorsement by these brands. Any goodwill attached to those brands rest with the brand owner. Plugin Boutique or its Suppliers do not accept any liability in relation to the content of the product or the accuracy of the description. "RHODES" is a registered trademark of Joseph A Brandstetter.
Awards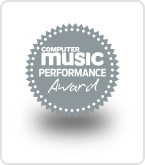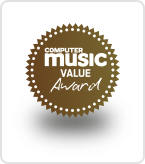 You may also like