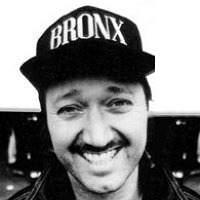 "Nepheton is one the most realistic sounding drum machines in the world, and is the next best thing to owning classic House and Techno Drum Machines."
Freddy Fresh. DJ and Electronic Music Producer who has recorded for over 100 independent record labels, including Sony UK, Virgin, BMG UK, and Harthouse Germany. He is also founder of the record labels 'Howlin' Records,' 'Electric Music Foundation,' and 'Analog.'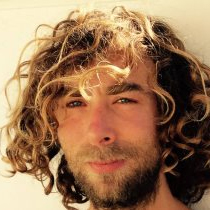 "D16 Group's Drum Plug-ins come as close to the real deal as possible. One of my favourites is Nepheton, which really gives you that warm 808 kick-drum sound that everybody yearns for in a club environment."
Roger Martinez. A stylistically nomadic producer, who's music has found its way onto labels like Lost & Found, Sudbeat, Plattenbank, GEM Records and Tronic.

"Spot-on-sounds, which are totally addictive- Nepheton is actually quite a stunning emulation."
Eddie Stevens. British Keyboardist/Record Producer/Composer/Arranger, who is best known for co-writing, arranging and touring with UK groups 'Freakpower' (with Norman Cook aka Fat Boy Slim), 'Moloko (as of the year 2000) and 'Zero 7.'
Synthesis
Nepheton contains 17 fully synthesized instruments perfectly emulating the famous 808 drum machine. All the nuances and details of the instruments sounds are captured perfectly. The instruments models are equipped with additional controls giving you possibility to tweak the sound much better. Listen to the audio examples or just download the demo and try it out.
Outputs
Nepheton has a flexible output configuration. Every instrument's audio signal can be routed to any of the 17 outputs. This allows users to further shape sounds individually or in groups via their favourite plug-ins.
Each individual output can be set to mono or stereo. For the greatest 808 fans we've added also original Trigger output (configurable as well).
Every instrument also has a Mute, Solo button and Activity led. Mute will not just silence the sound, it will stop the sound being triggered. Solo will stop all other instruments from being triggered and only allow the selected sound(s) to play.
Control
Nepheton has extensive midi control. Midi notes can be used to trigger each individual sound. Alternatively, the internal sequencer can be used. This can be set to play using Nepheton's internal clock or set to synchronize perfectly to the host sequencer.
Most of Nepheton's parameters can be automated within the host and also controlled using MidiCC with an external controller. An easy-to-use Midi Learn function allows reassignment of any of the parameters.
Internal Sequencer
Internal sequencer's memory contains two banks of patterns: simple and extended. There is 16 extended and 96 simple patterns which both can be edited traditionally using the step buttons or using the tap function.
Simple patterns are used in Host Mode where each pattern location has a midi note number assigned to it. With these notes you can control freely the order of played patterns.
Extended pattern differs from the simple one in it has 4 segments (variation A/B and part 1/2). The whole bank of 16 extended patterns is divided into two groups of Basic Patterns and Intro/Fill In Patterns. You can choose freely from played patterns, used variations, and fill in modes (triggered automatically or manually). It also can be defined whether the starting pattern should be preceded by introduction pattern and many many more. Extended patterns are used when Host Mode is off.
A Randomizer function is also provided within the internal sequencer. It can be used to make simple changes to a pattern or create a whole new one - ideal when your creativity needs a boost! Randomizing can be applied to specific instruments and the frequency of occurrence can also be adjusted easily to give you just the right amount.
All external files are stored in the XML format. This allows single patterns or whole banks to be exchanged between users easily. XML allows the files to be edited in a text editor.
Features:
17 fully synthesized instruments
Perfectly scaled knob ranges
Exhanced control of instruments' sounds
Dynamic signal routing from instruments to outputs
User defined outputs configuration (Master out, instruments outputs, Trigger output)
Mutes/solos for each instrument (affect triggerring not just the signal)
Fully controllable via MidiCC
Quick midiCC assignation with MidiLearn function
Note velocity controls instruments' levels
Preset manager
Many ways of controlling the device:
External mode (note mode)
Internal sequencer (pattern mode) with 2 submodes
External mode: user defined MIDI map (default set equal to General MIDI)
Internal Sequencer:
96 simple patterns
16 extended patterns (12 basic rythms and 4 intros/fill ins) with 4 segments per pattern
Each segment can be defined with one of four available measures
Each step can be defined normal or accented
Shuffle mode
Tap mode
Built in Randomizer (selection of instruments to random and frequency of the randomized notes)
Patterns import/export via human readable xml files
Two Modes of Synchronization:
Precise synchronization to the host tempo.
Synchronization to internal clock - tempo controlled in the range 30-303 BPM (+-0.1)
System Requirements
Windows PC
OS version Win 7, Win 8, Win 10
CPU 2.0 Ghz with SSE (Multicore system 2.4 Ghz recommended)
RAM 4 GB (8 GB Recommended)
Software VST compatible host application (32bit or 64bit)
Mac OS X
OS version 10.7 and later
CPU Intel based 2.0 Ghz (2.4 Ghz recommended)
RAM 4 GB (8 GB Recommended)
Software AU / VST compatible host application (32bit or 64bit)
Please note: This is not a standalone program - a host application (DAW) is required to use it.
Any references to any brands on this site/page, including reference to brands and instruments, are provided for description purposes only. For example references to instrument brands are provided to describe the sound of the instrument and/or the instrument used in the sample. Plugin Boutique do not have (nor do they claim) any association with or endorsement by these brands. Any goodwill attached to those brands rest with the brand owner. Plugin Boutique or its Suppliers do not accept any liability in relation to the content of the product or the accuracy of the description. "RHODES" is a registered trademark of Joseph A Brandstetter.
Awards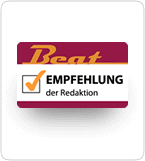 Product Reviews
While many pieces of vintage analogue gear have a dedicated following, few can claim to have had as much of an impact on music as Roland's...

Nepheton contains 17 fully synthesized instruments perfectly emulating the famous 808 drum machine. All the nuances and details of the instruments...
You may also like