Tube-Tech Classic Channel

"The CL-1B is now my first choice software compressor. I absolutely love it on vocals. But it also adds that special Tube-Tech warmth to bass, synths and drum busses."
Søren Balsner. Artist, Carpark North.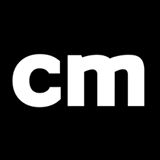 "Silky smooth tones. Easy to use. Works in many mix situations. A useful addition to your mixing toolbox."
Computer Music. Computer Music, Magazine.

"A truly faithful and very exact replica of the hardware CL 1B. Finally it's possible to experience natural musical compression in a plug-in."
John G. Petersen. Designer and president of Tube-Tech.
The Classic Channel is not your everyday channel strip, with a surgical equalizer and fast bus compressor. The Classic Channel is a vintage style and warm sounding channel strip put together from the most famous and classic Tube-Tech gear: The "Pultec" equalizer PE 1C, the mid-range equalizer ME 1B and the tube driven opto compressor CL 1B.
With the two Pultec-style equalizers you can shape the sound of a track, a bus or a mix within seconds. The highs sound smooth and gentle, the mid-range airy and focused, and the lows full and fat, almost at any setting. Add the final touch with the CL 1B compressor, versatile but with a distinct personality. Forget about precise and minute tweaks with 0.1 dB read-outs. The Classic Channel is about the good sound, and the way to get there is easy. Just turn the knobs and you'll see.
Combining the three units in a single plug-in makes adjustments easier, as you will often find that the compressor affects the equalizers and vice versa. By default, the sound passes the equalizers before the compressor, but you can easily put the compressor first with a single switch.
In Short:
Combines Tube-Tech CL 1B Compressor, Tube-Tech ME 1B Mid-Range Equalizer and Tube-Tech PE 1C "Pultec" Equalizer into one single plugin
Individual bypass for each of the three units saves CPU
Place the equalizers first and the compressor last or vice versa
Classic Tube-Tech sound, created together with the designers at Tube-Tech
Each and every component carefully modeled
Modeled output transformer
Extremely analog behavior of frequencies, phase, distortion, attack, release, etc
Features:
Two EQ's and One Compressor - Easy user interface with four panels. Two equalizer units, one compressor and one bypass and routing panel
PE 1C 'Pultec' EQ for the High and Low Frequencies - Use the famous Tube-Tech PE 1C "Pultec" Equalizer to set the highest and lowest frequencies
ME 1B Mid-Range EQ for Focus and Presence - The Tube-Tech ME 1B Mid-Range Equalizer is a godsend for getting a modern and focused vocal sound or that extra bite in the guitar track
CL 1B Opto Compressor for that Extra Punch - The Tube-Tech CL 1B Compressor is a true studio classic, used on everything from acoustic guitar and strings to rap vocals
Bypass and Routing Panel - Bypass any unit to save CPU. Route the EQ before the compressor (the old school way) or the other way around (modern)
Developed together with Tube-Tech - As usual, we have had the help from the bright minds and sensitive ears of the Tube-Tech crew. The original Tube-Tech Classic Channel is more than $8000 worth of hardware! A great inspiration and superb build quality! 
System Requirements:
Version 2.0 of the Softube plug-ins have the following minimum requirements:
All Native Versions:
Mac OS X 10.9 or newer
Windows 64-bit, versions 8 or 10
Intel Core 2 Duo, AMD Athlon 64 X2 or newer
Screen resolution larger than 1280x800
1 GB RAM or more, and at least 6 GB hard disk space for installation (individual plug-ins take less space)
Any VST, VST3, AU, or AAX (Pro Tools 10.3.7, 11.0.2 or higher) compatible host application
Softube/Gobbler account
Gobbler application to manage license activation and plug-in downloads
Please make sure that you always use the latest iLok License Manager. It is not included in the Softube installer, but can be downloaded from www.ilok.com
Broadband internet access for downloading installer and register licenses​
Please Note: 
Windows XP and Vista are no longer officially supported
All Softube plug-ins support both 32- and 64-bit hosts, although a 64-bit OS is required. Supported sample rates: 44.1, 48, 88.2, 96, 176.4 and 192 kHz, in both mono and stereo
AAX DSP version
For AAX DSP you need to meet the requirements for the Native version. You also need to have an Avid HDX processing card
Different plug-ins will have a different load on your HDX card, please see the AAX DSP Supported Instances per DSP card for more information
Any references to any brands on this site/page, including reference to brands and instruments, are provided for description purposes only. For example references to instrument brands are provided to describe the sound of the instrument and/or the instrument used in the sample. Plugin Boutique do not have (nor do they claim) any association with or endorsement by these brands. Any goodwill attached to those brands rest with the brand owner. Plugin Boutique or its Suppliers do not accept any liability in relation to the content of the product or the accuracy of the description. "RHODES" is a registered trademark of Joseph A Brandstetter.
You may also like