"What separates PanShaper from many of its competitors is its multiband functionality. That, coupled to its ease of use and wide range of creative possibilities, makes this a must-have for anyone interested in wide and dynamic stereo sound shaping".
Future Music. The number one magazine for today's producers. Packed with technique and technology we'll help you make great new music.

"PanShaper is great for adding stereo interest to fully mixed or single elements in a mix, and the editing tools are incredibly easy to learn and use".
Ask.Audio. The latest in music production and performance new, tutorials, reviews, and interviews with industry experts.

Stereo Steroids To Animate Any Mix
Multiband Panner - Pinpoint Placement - Rhythmic Modulation
Powerful, fast modulation editing, multiband options, a streamlined interface, and unparalleled ease of use: PanShaper takes stereo control to a new level.
Our unique editing tools let you add panning effects fast, and with pinpoint detail. Multiband modulation controls provide the final touch for in-depth editing -  the possibilities are wider than you can imagine.
For evolving, fluid modulation or rhythmic patterns, for surgical panning edits of single hits within a loop, for subtle oscillation or intense motion from left to right. For a more lively sound, and for pinpoint panning control.
New for version 2, PanShaper now runs inside Cableguys' exclusive new ShaperBox creative effects rack. You can use PanShaper on its own, or stack it up with other Cableguys Shapers to create elaborate, multilayered effects for your productions. Take advantage of the new MIDI Trigger system to switch curves on the fly with the press of a MIDI key. And enjoy improved CPU and RAM efficiency along with even better-sounding interpolation.
Features
Waveform-based modulation editing
Multiband split with spectrum view and 6dB or 12dB slopes
Independent modulation curves for each band
Multiple panning modes (0/3/4.5/6dB "Stereo Balance" and "Stereo Combined") for deep control
Sample-accurate LFO, in sync with your DAW, and in Hz mode up to the audible range or retriggered via MIDI
Precise display of left/right volume for helpful visual control
Preset library and fast access to a comprehensive selection of preset curves
System Requirements
Mac
Mac OS X 10.8 and later
32 and 64-bit compatible
2 GHz Intel CPU
Formats:
Windows
Windows 7, 8 or 10 
2 GHz CPU with SSE2 support 
32 and 64-bit compatible
Format:
Any references to any brands on this site/page, including reference to brands and instruments, are provided for description purposes only. For example references to instrument brands are provided to describe the sound of the instrument and/or the instrument used in the sample. Plugin Boutique do not have (nor do they claim) any association with or endorsement by these brands. Any goodwill attached to those brands rest with the brand owner. Plugin Boutique or its Suppliers do not accept any liability in relation to the content of the product or the accuracy of the description. "RHODES" is a registered trademark of Joseph A Brandstetter.
Awards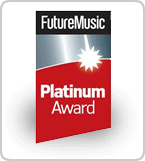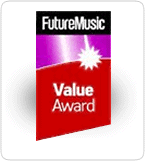 Product Reviews
I have been using the Cableguys Volumeshaper plugin in many of my recent projects. It's so useful for emulating side-chain effects, yet...
You may also like