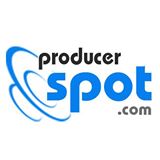 "Once you try StereoSavage you probably won't be able to live without it!"
ProducerSpot. Music production news, reviews, making music tutorials for FL Studio, Ableton Live, Logic Pro. Free VST plugins, loops, samples, audio tips, hardware and software.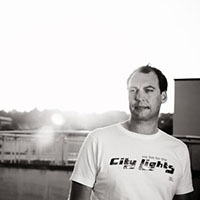 "StereoSavage is ACE! Using it at least once on every new track I make now".
Timo Garcia. Exploited, Compost,Yoshitoshi, Southern Fried, Skint.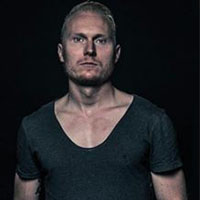 "I'm using StereoSavage to widen mono lead-vocals - it does a fantastic job".
Kris O'Neil. Black Hole Recordings, UltraViolet Music, Spinnin' Records.
Streamline Your Mix
This bespoke bundle has been compiled to deliver a focused set of software, equipping you with the tools to smoothly reach high-quality results in many realms of mixing scenarios. This set of cutting-edge plugins will have you mixing like a Jedi in the studio, accelerating the mixdown process with finesse. 
The Swift Mix Bundle is exclusive to Plugin Boutique and will save you a total of 60%.
Neutron Elements is the newest mixing plug-in from the iZotope Neutron family of plug-ins, combining the latest innovations in analysis and metering with award-winning audio processing. This innovative channel strip features iZotope's revolutionary machine learning Track Assistant, allowing you to create custom presets based on your audio so you can achieve the highest quality mix, every time.
TrackSpacer from Wavesfactory creates space in a mix by carving the frequencies that the main track needs into another track in real time. Similar to a sidechain compressor, but a thousand times more powerful and transparent. It's considered a secret mixing weapon by many artists, producers and engineers.
Completing the collection is our very own award-winning StereoSavage, enabling you to achieve the stunning stereo width your mixes deserve. StereoSavage provides an innovative stereo toolbox, combining tried and tested studio techniques with emulations of modern and classic tools that will bring your mix to life.
The Swift Mix Bundle is exclusive to Plugin Boutique and is available for a limited time only. 
Neutron Elements includes powerful new features like Track Assistant and EQ Learn to help you quickly reach an optimal starting point, identify mix issues, and fully wield creative control over all your mix decisions.
Achieve unprecedented focus and clarity in your mixes with Neutron Elements. The newest mixing plug-in from the iZotope Neutron family of plug-ins combines the latest innovations in analysis and metering with award-winning audio processing.
Features
Perfect for home studio musicians and mix engineers
4 built-in mix modules: EQ, Compressor, Transient 
Shaper, and Exciter
Track Assistant
EQ Learn
Neutrino Spectral Shaping
200+ Professionally designed presets
50 Exclusive Plugin Boutique Presets
Learn more about Neutron Elements.
Trackspacer features a 32 band EQ that reacts to the incoming sidechain signal. It analyses the spectrum of the sidechain and applies a reversed EQ curve to another track. That way you are creating space for a certain track by cutting the exact frequencies that it needs in real-time to another track.
TrackSpacer Vs Compression
Compressors react to the amplitude/volume /level of the audio signal. Based on how loud the source signal is, they apply more or less compression. Multiband compressors split the signal in different bands and apply different settings on each band, but the detection is still the same as regular ones.
Trackspacer splits the source signal in 32 bands and analyses them individually. Then, it reverses the result and applies a 32 band EQ to duck exactly the same frequencies that the source needs... and in real time! That's why it's much better, transparent and easy to use than regular compressors, it's all about detection.
Features
New and bigger UI
Lighter CPU performance
Better UX (1 single installer instead of 2 for demo/full)
Lots of bugs solved, coded from scratch
Learn more about TrackSpacer.
Generate stereo from mono with the 'Vox', 'Delay', 'Expand' and 'Split' programs. Place sounds precisely in the stereo field with the 'Width', 'Pan' and 'Rotation' adjustment tools. Create movement and chorus-like effects with the 'LFO' function, and retain a solid low end with the adjustable 'Bass Bypass' tool. 
StereoSavage includes all of these features in a single plugin for the first time, offering the flexibility to enhance your track with dramatic effects or add the perfect subtle finishing touches. 
Features
Create stereo from mono sources for richer soundscapes.
Control the placement and width of stereo sources. Separate instruments within the stereo field.
Use the rotation effect for an incredibly natural sounding pan.
Get lush wide vocals in seconds.
Quick simple controls for achieving a 'big sound'.
Add motion and excitement with modulation.
Retain great mono compatibility with the bass bypass feature.
Reduce the number of vocal takes required for rich, tight, backing vocals. 
Learn more about StereoSavage.
System Requirements
iZotope Neutron Elements
Supported Operating Systems:
Mac
PC:
Plug-in Formats:
AAX (64-bit), Audiosuite DPM, Audio Unit (32-bit and 64-bit), RTAS (32-bit), VST 2 (32-bit and 64-bit), and VST 3 (32-bit and 64-bit)
Supported Plug-in Hosts:
Ableton Live 9, Cubase 8 & 9, FL Studio 12, Logic Pro X, Nuendo 7, Pro Tools 10-12, REAPER 5, Studio One 3
Note: Neutron runs as a plug-in within your digital audio workstation. Neutron is not a standalone application and requires the installation of a DAW host.
TrackSpacer
Mac: 10.5 and later
Windows: XP and later
VST/VST3/AU/RTAS/AAX - 32/64 bit
DAW with sidechain functionality. 2GB of RAM recommended
StereoSavage
Mac
OSX 10.7 and later (32 and 64-bit compatible)
Formats:
Windows
Windows 7 and later (32 and 64-bit compatible)
Formats:
Any references to any brands on this site/page, including reference to brands and instruments, are provided for description purposes only. For example references to instrument brands are provided to describe the sound of the instrument and/or the instrument used in the sample. Plugin Boutique do not have (nor do they claim) any association with or endorsement by these brands. Any goodwill attached to those brands rest with the brand owner. Plugin Boutique or its Suppliers do not accept any liability in relation to the content of the product or the accuracy of the description. "RHODES" is a registered trademark of Joseph A Brandstetter.
Awards