"If you always loved messing with step sequencer chance and length parameters, these are definitely for you."
Create Digital Music. Online magazine and community for musicians, sound designers, DJs, and producers using technology.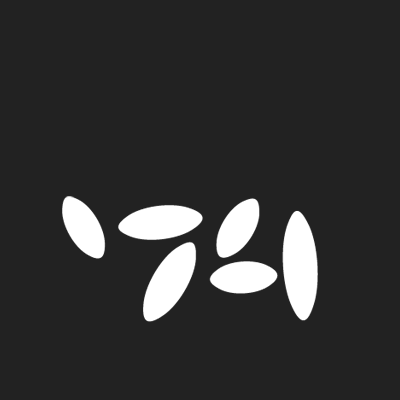 "These devices fill a unique niche that no other Max for Live devices can lay claim to."
Cycling '74. Creators of the digital signal processing software environment, Max.
OOG fuel for your Live projects!
"OOG" standing for Out Of Grid, this series includes a set of incredible Max For Live devices designed to write music and control instruments and effects in a brand new way.
OOG tools offer unique features that will let you easily create incredible music figures.
Being their engines audio-driven, OOG devices bring sound synthesis and processing technics (as sync, phase distortion, etc) to modulation and MIDI sequences manipulation, opening to new exciting perspectives. OOG series lets you play with time as you never did it before!
These are killer devices for users that want to go wild with time signature, complex time, micro articulations, IDM and experimental music. But they are also so versatile and easy to handle: they will become best partners for users also when looking for catchy bass lines, the perfect beat, and groovy modulations!
To escape from the grid is just an option, it depends on you.
Included in the bundle:
Next generation beats.
ESQ is a Max For Live MIDI tool designed for generation and advanced manipulation of patterns and beats. ESQ is based on several sound synthesis techniques, adapted to a standard step sequencer to deliver incredible new flexibility. Basically a 6 tracks sequencer, ESQ can control and trigger up to 12 (!) different notes.
Learn more about ESQ.
A Mono Oracle
MOOR is a unique monophonic step sequencer that will let you create sequences that you could never get with other tools of its kind. It creates, then twist and manipulates your sequences and synth lines giving results that go beyond your imagination. Unique Features, For Real!
Learn more about MOOR.
Pure Modulation Magic
Thanks to powerful pattern creation and twisting features, Twistor creates modulations that are not possible to obtain with other modulators!
Learn more about Twistor.
Beat-Maker Challenge
AutoTrig is a MIDI notes generator designed to create mainly percussive beats and grooves with a different approach.
Four tracks are driven by a common time resolution, so they will always stay in sync, but each track hosts exclusive time handling parameters and trig processing operators, to create complex structures.
Learn more about AutoTrig.
(Unstable) Streams Generator
TATAT is a lunatic device designed for three main purposes:
To create always-changing sequences
To quickly sketch and store melodic ideas
To add unexpected events to fixed patterns
Learn more about TATAT.
System Requirements
Live 9.7.5 or higher
Max For Live with Max 7.3.4 or higher
OSX and Windows
Any references to any brands on this site/page, including reference to brands and instruments, are provided for description purposes only. For example references to instrument brands are provided to describe the sound of the instrument and/or the instrument used in the sample. Plugin Boutique do not have (nor do they claim) any association with or endorsement by these brands. Any goodwill attached to those brands rest with the brand owner. Plugin Boutique or its Suppliers do not accept any liability in relation to the content of the product or the accuracy of the description. "RHODES" is a registered trademark of Joseph A Brandstetter.
You may also like