hot!
award
sale
bundle
top rated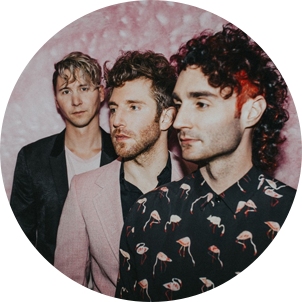 "Neutron is that rare, supportive, and reliable friend that encourages you to dive deep, explore new boundaries, and will ultimately bring out the best in you."
Michael Kamerman. Smallpools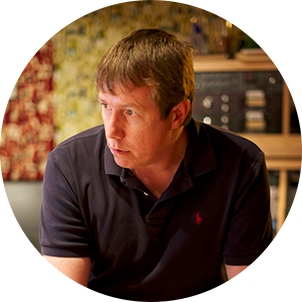 "Transient design, compression, EQ, and harmonic distortion, all wrapped up in one ridiculous sounding package. iZotope, you have done it again."
Darrell Thorp. Mix Engineer | M83, Radiohead, Beck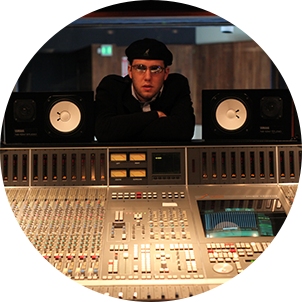 "Neutron is the one-stop shop for every possible audio processing need you might have. Neutron is the 'channel strip' of the future."
Martin Nessi. Producer | Ricky Martin
iZotope Mix & Master Bundle
The Future of Mastering
As the industry's most comprehensive mastering suite, Ozone 8 adds to its legacy by introducing new intelligent signal processing like Master Assistant, track referencing, and more. Enhanced to meet demands of the modern mastering workflow, Ozone 8 is your one stop for a competitive, professional master and seven essential mastering processors.
Assistance with Control
Master Assistant uses the sonic profile of your audio to help you get to a logical starting point. Because your time is better spent adding your sonic signature, Master Assistant will suggest targets, signal chain, and processor settings, so you can get back to what's most important—adding that personal touch.
Track Referencing
A/B your master against reference tracks directly within any instance of Ozone or its standalone application. Now an integrated process, track referencing is easy, intelligent, and incorporated into Ozone's workflow. Track referencing in Ozone allows you to load up to 10 tracks and will identify sections of your reference for easy playback like Verse or Chorus, so you can spend less time finding and more time mastering.
7 Mastering Processors
Ozone 8 Standard has seven powerful processors to craft your master:
Imager
Precisely adjust stereo width for your master using the Imager module. An integrated Vectorscope and Correlation Meter give you valuable visual feedback for the mastering process, including Polar vectorscope modes and a Stereo Balance meter.
Maximizer
Ozone's highly regarded mastering limiter features multiple modes of iZotope's transparent limiting algorithm, IRC™. With Ozone 8, IRC IV is better than ever, with Transient and Modern modes. Get more transparent limiting with less pumping at higher volumes.
EQ
Ozone includes an EQ and Post-EQ, each with eight bands of adjustable filters and a variety of filter shapes. Use the Equalizer for initial shaping of your master, then take advantage of Post-EQ later in the signal chain. The EQ also houses its powerful Match EQ that allows you to auto-match an EQ curve to a reference.
Dynamic EQ
Get finer control over your sound with the precision of an equalizer and the musical control of a compressor all in one processor. With an intuitive workflow and clearer visual feedback, Dynamic EQ is a valuable mastering tool that excels where traditional EQs and compressors fail.
Dynamics
Easily fine-tune dynamics with independent control for up to four audio frequency bands, each with separate limiting, compression, and expansion. A Limiter and Compressor in one, Dynamics allows you to surgically glue your mix together and add punch and energy to your master.
Exciter
Ozone's Exciter allows you to add warmth and character to audio across any frequency band selection. Choose from multiple saturation modes including analog-inspired Tube, Retro, or Tape. With Ozone 8, we've added the ability to apply different modes to each frequency band.
Vintage Limiter
Vintage Limiter glues a mix together and adds character with it's analog-sounding final-stage limiting. Retain the ease and precision of digital maximizing while bringing a natural feel to harsh and digital-sounding masters. Get the silkiness, body, and nostalgic vibe of classic recordings.
The Modern Way to Mix
From the makers of Ozone and RX, Neutron 3 will bring your mixes into the 21st century with new assistive audio technology, new interactive visuals, and faster performance.
We're Transforming Mixing
Neutron 3 packages the latest advances in audio technology and passes them to you, so you can focus on your craft.
Mix Assistant
With Mix Assistant, Neutron 3 can automatically sculpt your tracks and balance your levels, so you can get right into the creative flow.
Start your Track
Neutron's Track Enhance seamlessly detects and molds your instrument sounds with tools like the new Sculptor module.
Sculptor Module
The be-all, end-all of audio goodness. For sweetening, fixing, and even creative applications, Sculptor is like having an army of EQs and compressors working tirelessly to shape your track. Choose from 25 unique instrument profiles to shape your instrument into a totally new version of itself.
Features
New Interactive Visuals
Resizeable, beautiful, and significantly faster. Dive into analysis tools that enhance your mixing experience and get results with plug-in controls made for humans, not machines.
Communicate Across your Session
Use the included Visual Mixer plug-in to adjust the gain, pan, and width of any Neutron or Relay in your session.
EQ with Masking Meter
With a convenient one-window display and smoother metering, Masking Meter is now even better at helping you find and fix competing elements of your mix to create space for your instruments.
Improved Performance
Neutron on More Tracks: Sessions with Neutron 3 load up to 3X faster than Neutron 2, so you can
transform your mix with premium processing anywhere and everywhere. 
MUCH faster processing: Sessions with Neutron 3 use up to half the memory of Neutron 2. Forget about messing with settings and bouncing in large sessions.
Lower buffer size: Neutron 3 sessions use up to a third of the CPU of Neutron 2 at the lowest buffer sizes. Create on the fly at lower buffer sizes without slowdowns or dropouts.
​
Neutron 3 Modules
Sculptor
Remove resonance and add excitement to your tracks with the ultimate hands-off audio tool.
Transient Shaper
Change the contour of your sound and control attack and release with this mixing secret weapon.
Exciter
Add modern character or warm, vintage grit with our Exciter module.
Gate
Add impact and energy to your audio with our flexible multiband gate.
Compressor
Fit your tracks perfectly in the mix with our swiss-army-knife compressor.
Equalizer
Auto detect frequencies and remove masking with our intelligent EQ.
System Requirements
Operating Systems
Mac: OS X 10.11.6 (El Capitan) - macOS 10.14.4 (Mojave)
Windows: Windows 7 (64-bit) (Latest Service Packs) - Windows 10 (64-bit)
Plug-in Formats
AU, AAX, VST2, VST3. All formats are 64-bit only.
Compatible DAW Hosts:
Ableton Live 9
Bitwig Studio 2
Cubase 9
Digital Performer
FL Studio 12
Logic Pro X
Nuendo 7
Pro Tools 10-12
REAPER 5
Reason 9.5
Sonar
Studio One 3
Any references to any brands on this site/page, including reference to brands and instruments, are provided for description purposes only. For example references to instrument brands are provided to describe the sound of the instrument and/or the instrument used in the sample. Plugin Boutique do not have (nor do they claim) any association with or endorsement by these brands. Any goodwill attached to those brands rest with the brand owner. Plugin Boutique or its Suppliers do not accept any liability in relation to the content of the product or the accuracy of the description. "RHODES" is a registered trademark of Joseph A Brandstetter.
Awards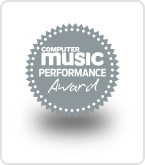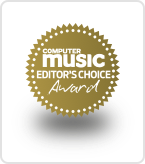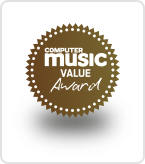 Product Reviews
O8 (AKA Ozone 8) is the newest element on the iZotope periodic table, but will people bond with it? Matthew Loel T. Hepworth takes a look at its...
You may also like