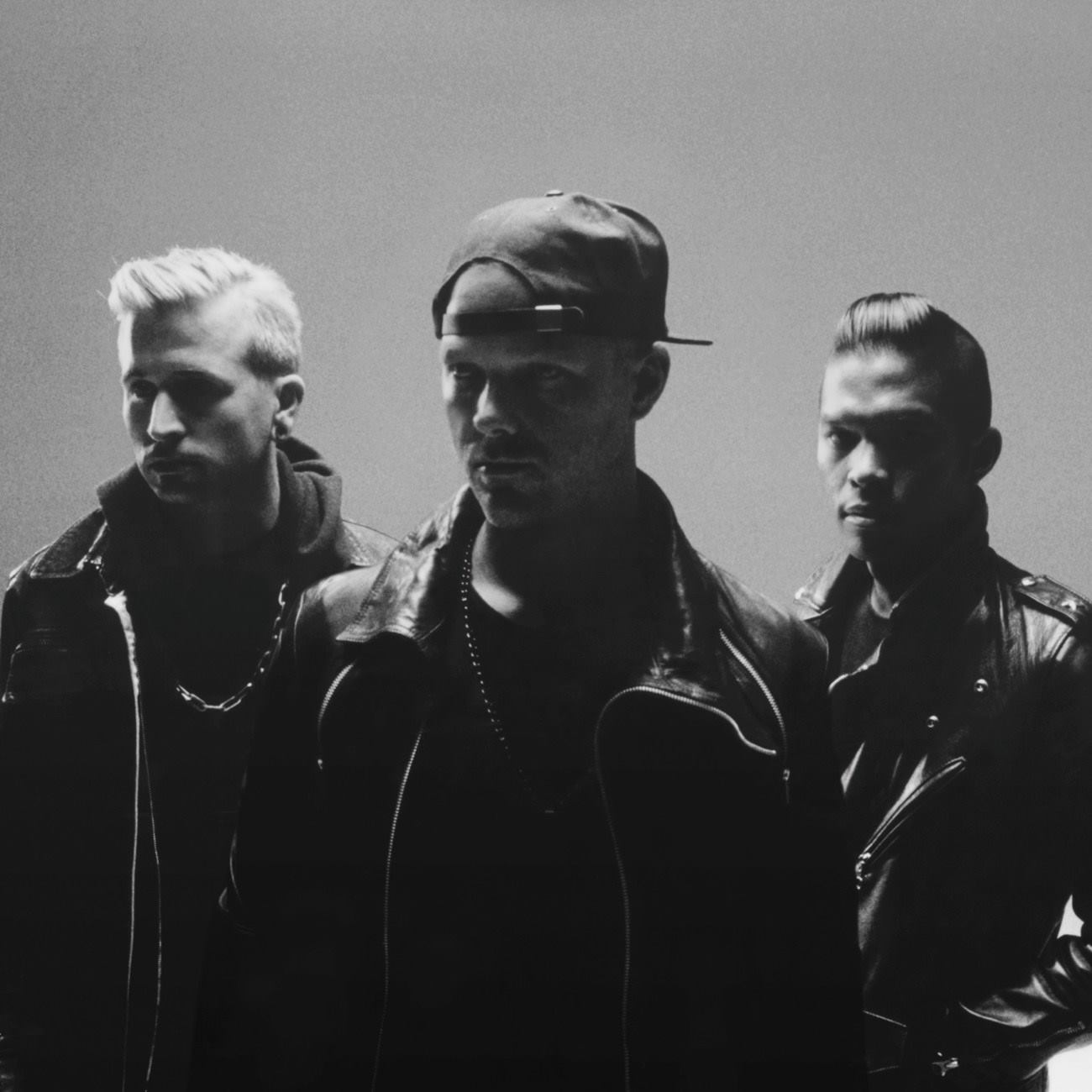 "We are having a blast messing around with Trash 2 on our new album. The new UI is slick and it sounds heavier than ever. Loving the new algorithms."
The Glitch Mob. The Glitch Mob is a three-piece electronic music group from Los Angeles, California.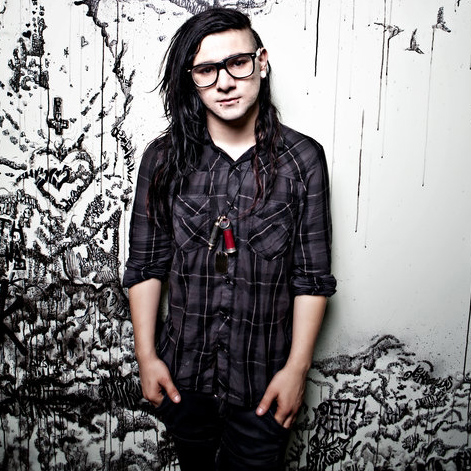 "Trash2 is one of those plug-ins that I'm not totally familiar with yet, but I like messing around with it because it can change an interesting sound into something more random."
Skrillex. With four EPs, six GRAMMY Awards and 300 shows a year, Skrillex is the biggest — and busiest — dance producer on the planet.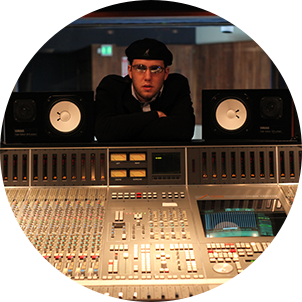 "Neutron is the one-stop shop for every possible audio processing need you might have. Neutron is the 'channel strip' of the future."
Martin Nessi. Producer | Ricky Martin
The iZotope Black Friday Bundle
(Limited Time Offer)
Join iZotope as they kick off Black Friday with a hand-picked bundle of some of their most essential plug-ins—for a limited-time price of $49. This collection features an array of professional & creative FX, including iZotope's world-renowned assistive technology to help you create, repair, mix and master your music to perfection.
Introducing the Black Friday Bundle
Featuring:
RX Elements ($129 value)
Nectar Elements ($129 value)
Neutron 3 Elements ($129 value)
Ozone 9 Elements ($129 value)
Trash 2 Expanded ($99 value)
DDLY ($49 value)
Mobius Filter ($49 value)
The Modern Way to Mix
From the makers of popular audio plug-ins like RX and Ozone, Neutron 3 is designed to bring your mix workflows into the 21st century. The completely new Neutron Elements includes 4 powerful tools for great mixes for less than the cost of a single plug-in. At $129, it's the easiest way to get your feet wet with all the tools Neutron has to offer and add some serious power to your plug-in collection. It's the easiest, most intelligent way to bring unrivalled quality and speed to your mix.
Learn more about Neutron 3 Elements.
Essential Audio Repair at an Affordable Price
RX Elements is a budget-friendly noise reduction and audio repair tool for small home studios that need the basics. It includes a standalone audio editor with spectral editing as well as four essential, real-time noise reduction plug-ins to fix clipping, hums, clicks, and other unwanted background noise like amp hiss or air conditioner noise.
New to version 7, Repair Assistant uses the digital signal processing in RX Elements to analyze your audio and provide solutions to quickly correct the most common issues. Get the same tools the pros use at an unbelievable price!
Learn more about RX 7 Elements.
Vocals, in the Mix
Give your vocals professional clarity and polish with Nectar Elements. Using the new Vocal Assistant, Nectar Elements analyzes and adapts to your vocal sound, taking the guesswork out of placing your vocal in the mix and letting you make your vocals stand out in just a few clicks.
Learn more about Nectar Elements.
The Future of Mastering
The brand new Ozone Elements delivers essential mastering tools in one affordable package. Balance your audio in stereo with an improved Imager, featuring a new "Stereoize" mode that can bring transparent width and depth to narrow mixes. Quickly create a custom preset with Master Assistant, which listens to your audio and makes suggestions for loudness and tone. Work faster with improved plug-in performance, smoother metering, and resizable windows that let you see more of your sound without taking up your CPU.  It's the easiest and most affordable way to get your music ready for primetime.
Learn more about Ozone 9 Elements.
Trash 2 takes the best of Trash and makes it even better. With an entirely new sonic architecture, brand new features, optimized performance, better sound quality, and support for modern hosts and formats, Trash 2 is primed for a powerful new era of audio mangling, distortion, and experimentation. Let sonic mayhem ensue.
Features
Distort in ways you never dreamed with the Trash module's 60+ distortion algorithms, perfect for transforming your sound into something never before heard
Design your own unique distortions, from massive to mild and everything in between, with a new, customizable, multiband Waveshaper
Let your tracks inhabit any space or object with the new Convolve module. Choose from over 100 impulse responses or load your own to put your bass in a washing machine or your keys in a cave
Find a new voice: make your audio speak and growl with two redesigned Filter modules, each one featuring new vowel formant filters, screaming peaks, node modulations, and more
Start trashing your audio immediately with an extensive new preset library and an ear-friendly Limiter that ensures you can play without fear
Learn more about Trash 2.
DDLY Dynamic Delay responds to your track's musical dynamics to create versatile and intriguing delays. It's a one-of-a-kind effects plug-in that delays the signal differently depending on the character of the sound, without turning your track to aural mud. Adjust the threshold to split your signal based on transients, then send it down two separate analog or granular delay paths.
Get a cleaner, more complex sound than a traditional full-signal delay plug-in with DDLY!
Features
Two Delays in One: DDLY analyzes your audio based on an adjustable threshold to determine what to send to the top delay and what to send to the bottom delay. Adjust the Intensity to affect how strongly the signal is split between the two—great for a punchy delay on the harder, transient crack of your drums and a shuffling delay on the main beat elements. 
Customize your Delay: Both delays have two modes to choose from: Analog or Grain. Analog produces warm lo-fi delays with smearing and nostalgic degradation. Grain produces melodic, symphonic, and futuristic sounds for truly new soundscapes.
Responsive Interface: The interface of DDLY reacts to the material it's applied to for unique real-time visual feedback. As the knobs come to life, your sound gets cooler. Go ahead, get 'em all going!
Automatable: DDLY can be set up with automation in your audio host, to engage the dynamic delay on your mix when you want it to and back off when you need the raw material to shine.
Learn more about DDLY Dynamic Delay.
Add movement and emotion to your music with Mobius Filter's infinitely ascending or descending filter sweeps. Find the sweet spot for your track quickly and fluidly, to push to extreme heights or add subtle hints of motion. Create fresh filter effects for any genre - massive filter swells, psychedelic alternatives to flange effects, or fresh inspiration for adventurous soundscapes.
Based on the auditory illusion of the Shepard tone, Mobius Filter creates perpetually rising or falling effects while maintaining full-frequency bandwidth. Add it to any source audio to instantly create fresh energy for your tracks.
Key Features
Drag it Around: Draw your own expressive sweeps with the X/Y pad, making fluid adjustments to both Center Frequency and Resonance using a single control.
Get in Sync: Get a rapid, pulsing effect or slower motion by adjusting the Host Tempo Sync to anything from eighth notes to eight bars.
Immerse Yourself: Create an immersive environment with the Stereo slider, which widens the stereo field in an amount of your choosing.
Put it on Hold: Create a static filter effect by pausing the filter motion with the Pause function. Or, pause when it feels right and then automate to create custom sweeps.
Learn more about Mobius Filter.
System Requirements
Operating Systems
Mac: OS X 10.11.6 (El Capitan) - macOS 10.14.4 (Mojave)
Windows: Windows 7 (64-bit) (Latest Service Packs) - Windows 10 (64-bit)
Plug-in Formats
AU, AAX, VST2, VST3. All formats are 64-bit only.
Supported Hosts:
Ableton Live 9—10, Cubase 9.5, Digital Performer 9, FL Studio 12, Logic Pro X, Nuendo 8, Pro Tools 10—12, Reaper 5, Reason 10, Studio One 3—4
Any references to any brands on this site/page, including reference to brands and instruments, are provided for description purposes only. For example references to instrument brands are provided to describe the sound of the instrument and/or the instrument used in the sample. Plugin Boutique do not have (nor do they claim) any association with or endorsement by these brands. Any goodwill attached to those brands rest with the brand owner. Plugin Boutique or its Suppliers do not accept any liability in relation to the content of the product or the accuracy of the description. "RHODES" is a registered trademark of Joseph A Brandstetter.